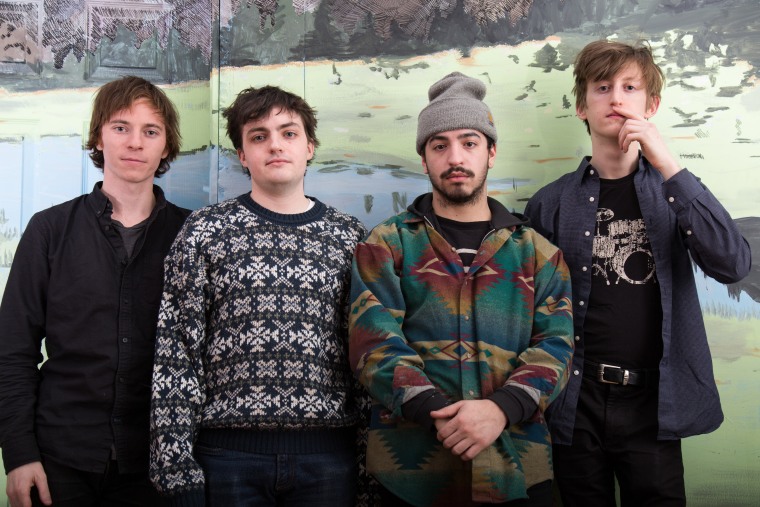 There's nothing wrong with wearing your feelings on your sleeve — especially if you do it in rock song form, like Cende's Cameron Wisch does without abandon on "Bed," the Brooklyn band's first single from their debut full-length. It's not difficult to relate when Wisch sings, "I get into bed/ I can't get out/ I'm the only one that I could let down," with aching self-awareness over the boys' emo guitars and backup vocals.
"'Bed' is about struggling with self judgements and feelings from past relationships, and thoughts of letting yourself down versus letting someone else down," Wisch wrote in a note to The FADER. "Lyrically I wanted to try being super literal, kind of wearing my feelings on my sleeve. I had been listening to a lot of '60's music and was inspired by some of the simple and cheesy yet heartfelt lyrics from that time."
#1 Hit Single is out May 26 on Double Double Whammy. Listen to "Bed" below.