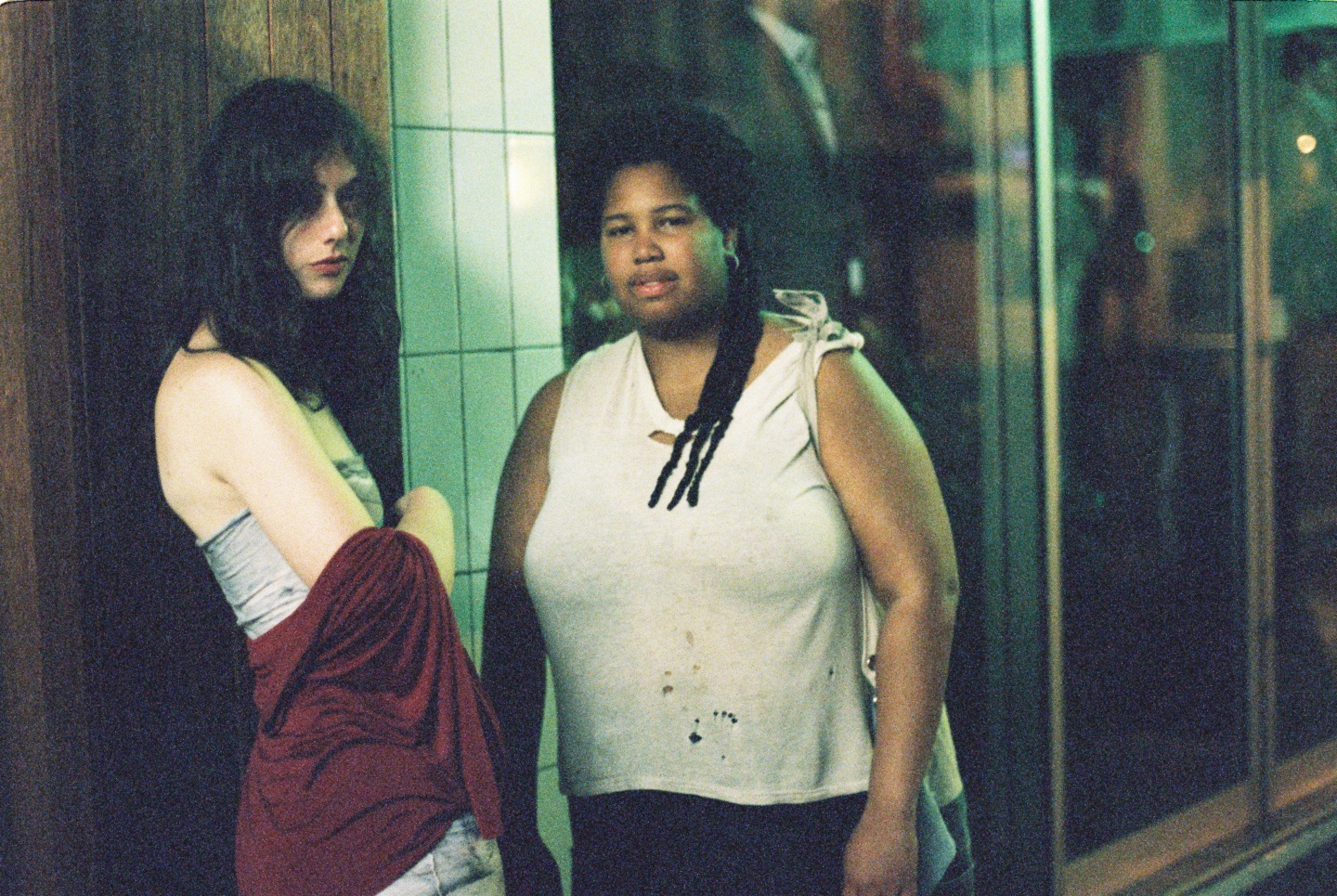 Last summer, Decibel Magazine published an op-ed questioning whether the underground metal scene has a "social justice warrior problem." The piece was revelatory of the current state of metal: individuals continue to see social justice initiatives as a scourge on the genre, and there remains a receptive audience for this type of reductive commentary. Political and socially oriented bands are nothing new in metal: Napalm Death and Terrorizer have been around since the early to mid-'80s, with several others following suit. Canadian journalist and photographer Laina Dawes has been examining metal through race and gender for over a decade, and her thoughts were archived in the 2013 book, What Are You Doing Here? A Black Woman's Life and Liberation in Heavy Metal.
But Decibel's questioning of social justice work and activism isn't unusual within metal spaces, especially when the genre is forced to address issues such as making venue spaces more accessible and a lack of diversity within the scene. This is further complicated by metal's long-standing identity of accommodating artists on both sides of the political spectrum. The scene values extreme expressions above all else, which means there is a history of artists and fans who are willing to overlook oppressive behavior in the name of shock value and performance. Recently, genre monoliths like Pantera and Pentagram have retained their clout and fan base amidst displays of white nationalism and allegations of sexual harassment.
The Australian neoclassical ambient doom duo, Divide and Dissolve, is crucial to the current paradigm of heavy music. Bandmates Takiaya Reed and Sylvie Nehill take up space within metal while also rejecting the notion that harmful behavior should get a pass: they stand firmly for the decolonization of all spaces, and the eradication of white supremacy. Their recent debut album, Basic, sits somewhere between the opaque drone of doom metal legends like Sunn O))) and the haunting jazz cacophony of experimental artists like Matana Roberts. The Basic cover art reads like a manifesto that positions black excellence and indigenous sovereignty as a means to absolve metal, and the world more broadly, of white supremacy. Live, they are extremely, extremely loud. But it's in the album's sparsest moments that Nehill and Reed are their most commanding, forcing listeners to recognize the weight of themes like "Black Love" or "Black Power through a wall of sound. .
On a long-distance phone call from Toronto to Melbourne, The FADER spoke with Divide and Dissolve about Octavia Butler, decolonizing creative expression, and what meaningful allyship should look like.
The title of the album is really interesting: the word 'basic' is used in so many contexts and environments. How did that become the album title?
TAKIAYA REED: The album is called Basic to bring an awareness of how this type of music can take up space and be created by people it's not normally created by. I was also thinking about mine and my friends's racialized experience in the world. And we were also thinking a lot about decolonization and the many ways it happens, like creatively and intellectually stealing ideas, or ripping the soul out of ideas of someone's experience.
Who do you look to for inspiration and how does that filter through your music?
REED: We're influenced by James Baldwin, Toni Morrison, Octavia Butler, Elizabeth Cotton, Buffy Ste. Marie, Afrofuturism, indigenous sovereignty, slavery abolition, resistance, the forest, bodies of water, being submerged, the railroad, Ai Ogawa, and and Osa Atoe who does the zine Shotgun Seamstress. When we're writing we take a lot of time to discuss these voices and it just comes out. Even though we're an instrumental band, [these works] feel very present in our process. Sometimes we go to the forest or immerse ourselves in water and write our music from those places as well.
What does it mean to ask metal communities to begin engaging with the need to centre blackness, or even start thinking about anti-oppression in heavy music spaces?
REED: It means we're getting a lot more violent messages on social media. It seems like it's really upsetting for the boys to be decentralized. A lot of people don't even think I'm in my own band and it's really awkward. What I think is interesting about our band is that we kind of transcend genre. We're not just in the metal community, and we are having these conversations with lots of people. Sometimes people have really good things to say and sometimes they're just completely unhelpful and oppressive.
SYLVIE NEHILL: But it also needs to happen. I just think the time is now for people to start thinking about those things and to be listening to other people. There's a lot of apathy and not much empathy, especially in metal.

" It seems like it's really upsetting for the boys to be decentralized." — Takiaya Reed
What should activism in the metal community look like?
REED: I think activism in the metal community needs to experience intersectionality. If you're into metal you're probably into people coming to shows, but what if people couldn't come to your shows because they're worried about getting deported because they're undocumented? The metal scene is so obsessed with nature — why don't they go help a forest? It's more of an attitude shift that needs to occur in the metal with prioritizing marginalized voices. If you don't have much to lose, you should be giving more.
What have been your strategies for healing from those spaces?
REED: My process is to keep on playing music, because while some people threaten us with violence, we also get messages where we've inspired someone or given more people a voice and opportunity to take up space in different communities and scenes. That's energetic and helps us keep on moving. We're just gonna keep on being the heaviest band and that's what's up.