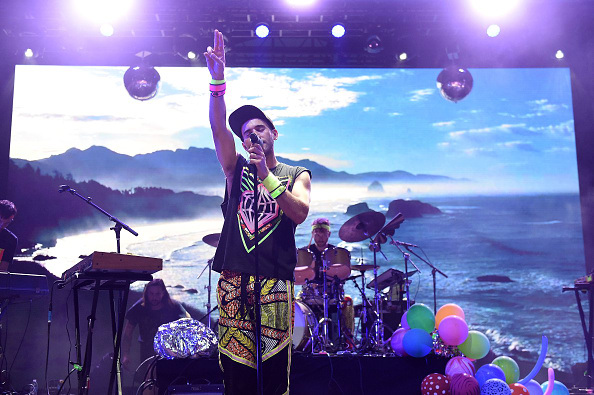 Sufjan Stevens will release a live version of his 2015 album Carrie & Lowell this April. In addition to a record, Stevens will also release the footage from the live performance, which took place at the North Charleston Performing Arts Center in South Carolina.
The release was announced today via Ashthmatic Kitty Records, which was co-founded by Lowell Brams, Stevens's step-father and the namesake of half the record.
The live show includes the majority of the songs from Carrie & Lowell, plus Stevens's cover of "Hotline Bling" as an encore.
The video of the performance will be available to stream on YouTube and Vimeo. Audio of the performance will be available for purchase and streaming on all platforms. Carrie & Lowell Live will be available April 28.
Check out the setlist below.
1. "Redford (For Yia-Yia and Pappou)"
2. "Death With Dignity"
3. "Should Have Known Better"
4. "All of Me Wants All Of You"
5. "John My Beloved"
6. "The Only Thing"
7. "Fourth of July"
8. "No Shade in the Shadow of the Cross"
9. "Carrie & Lowell"
10. "Drawn to the Blood"
11. "Eugene"
12. "Vesuvius"
13. "Futile Devices"
14. "Blue Bucket of Gold"
15. "Blue Bucket Outro"
Encore:
Hotline Bling (featuring Gallant)