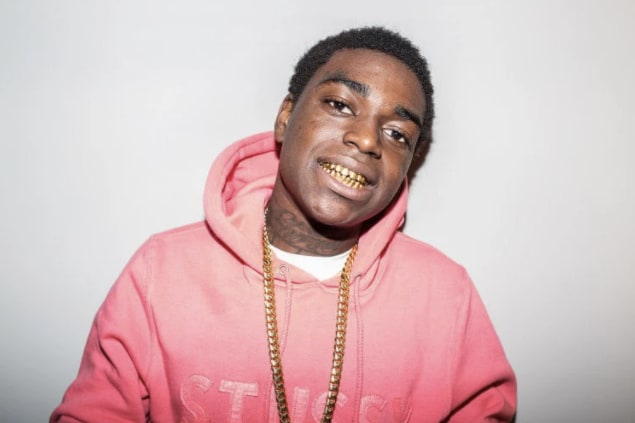 The Sun Sentinel reported on Wednesday that Kodak Black is facing more legal issues. The rapper has been accused of assaulting a woman at a Miami strip club in February. The police incident report was obtained by the newspaper on Tuesday.
According to the report, the victim was a 34-year-old employee at Club Climaxx, which was where the rapper allegedly punched and kicked her. The police report lists the offense as misdemeanor battery.
The Sun Sentinel reports that no charges have been filed, but that the Florida Department of Corrections has added the incident to the list of ways Kodak has violated the terms of his house arrest. The rapper appeared in a Florida court on Tuesday morning as a result.
The woman, who is a bartender at the club, told police that at around 3 a.m. on February 2, Kodak "approached her and started acting belligerent." According to the police report, when she told him to leave her alone he "hit her in the forehead with his right arm" and then "began to punch her numerous times all over her body and then kicked her, stopping shortly after."
Kodak is currently in jail for violating house arrest. He is scheduled for a final violation hearing on April 19, which will determine whether or not the rapper is released or sentenced to stay in jail.
The rapper is still facing charges in South Carolina, where he has been charged with sexual battery.
Last week, Kodak released his first studio album Painting Pictures, where he discussed many of his current legal issues.
Representatives for Kodak Black did not immediately respond to a request for comment.