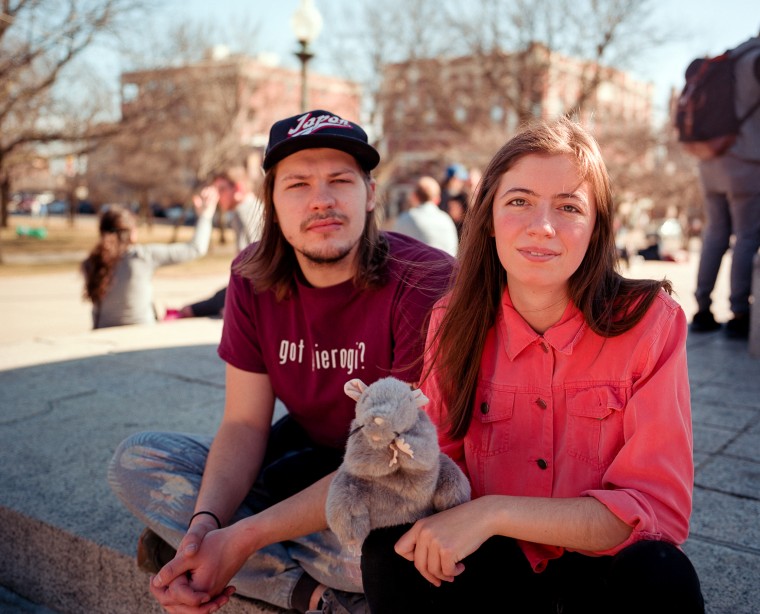 Ratboys, a bright band from Chicago, are making jangly, heartfelt music they're calling "post-country." Lead singer Julia Steiner's voice glows as she and her partner-in-crime Dave Sagan carouses with twangy precision. Premiering today is "Control," from the band's forthcoming album GN. The sumptuous licks of guitar and Steiner's honeyed vocals tell an intimate story from Steiner's childhood — the song is a perfect example of the special, personal nature of their music.
"The lyrics of 'Control' tell the story of a close call from my childhood where my younger brother Paul wandered away from my dad and me straight into the path of an oncoming train," Steiner wrote in a note to The FADER. "Thankfully, at the last moment, Paul stopped, turned around, and walked back toward us unharmed. For a long time since, my dad has told me that this event cements his belief in the existence of angels, and I wanted the song to reflect on that unknown and on specific memories from that crazy day."
GN is out June 30 on Topshelf Records. Listen to "Control" below.