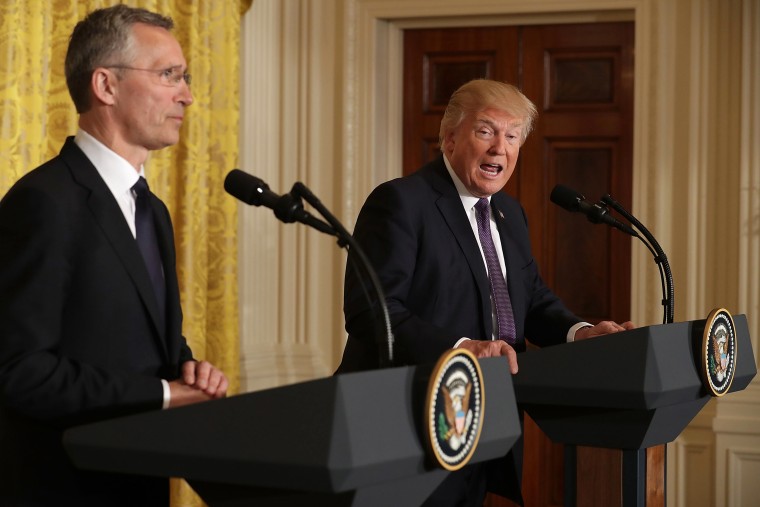 2. Settled another lawsuit.
This time with chef José Andrés, who Trump sued after he pulled out of a lease to open a restaurant in the D.C.–based Trump International Hotel.
8. Misrepresented the history of America's relationship with Russia.
He said U.S.-Russia relations are at an "all-time low," at a press conference with NATO Secretary General Jens Stoltenberg.
12. Chose a man with no military experience to head the draft agency.
Senator Don Benton of Washington was sworn in as head of the Selective Service System on Thursday.
13. Learned at least 1,782 civilians were killed in airstrikes on Syria and Iraq in March alone.
That's "more reported civilian casualties in Syria and Iraq than Russia was responsible for in Syria," VICE reports. But he praised "his" military as the "greatest" in the world anyway.