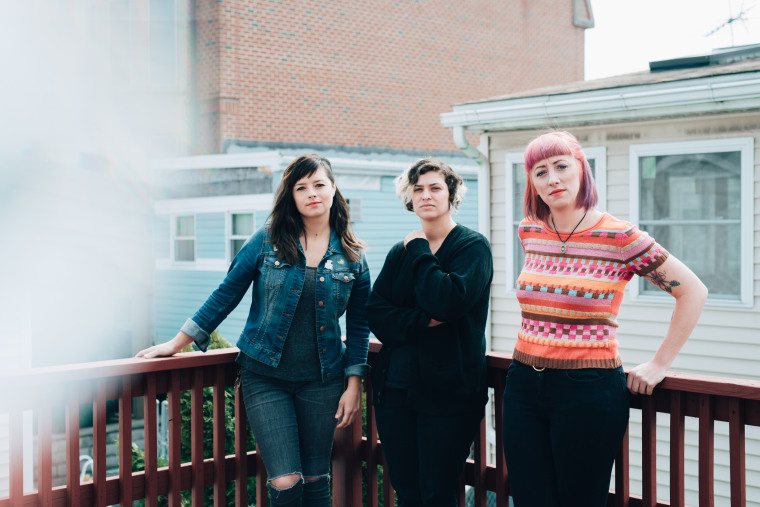 "This is the new me/ And I won't apologize," sings Augusta Koch on Philly rock trio Cayetana's excellent new single, "Bus Ticket." It's a song about building and maintaining toughness during rough times, off the band's upcoming full-length, New Kind of Normal.
If you want to pull yourself out of a bad place, sometimes that means cutting off toxic relationships and reminding yourself you can still be you — whatever that means. "I was born strong/ Like the ones that made me," Koch sings over heavy drums and deep-cutting guitar lines, played by Kelly Olsen and Allegra Anka respectively.
"Bus Ticket was one of the last songs written for the record and very much encapsulates the theme of New Kind of Normal," the band told The FADER over email. "The song is about the experience of mentally hitting rock bottom, and realizing your own inner strength can be the tool to pick you back up."
New Kind of Normal is out May 5 on Plum Records.
Tour dates:
4/21- Middlebury, VT @ Middlebury College ^
5/5 - Philadelphia, PA @ First Unitarian Church (Record Release Show)
5/26 - Lakewood, OH @ Mahall's
5/27 - Howell, MI @ Bled Fest
5/28 - Pittsburgh, PA @ Smiling Moose
7/6 - Washington, DC @ Songbyrd
7/7 - Lancaster, PA @ Lizard Lounge *
7/8 - Belmar, NJ @ Paul's Tavern *
7/9 - Boston, MA @ Great Scott *
^ w/ Sheer Mag
* w/ Worriers & Camp Cope