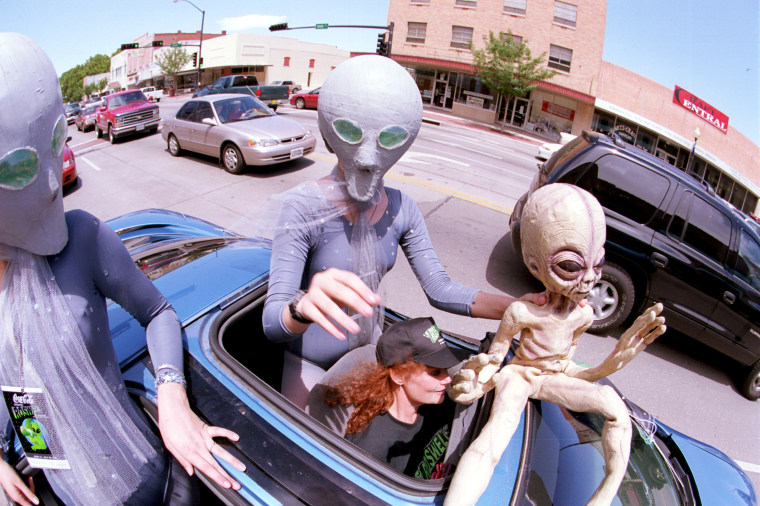 Yesterday, Immigration and Customs Enforcement (ICE) officially unveiled the the Victims of Immigration Crime Engagement (VOICE) Office. The new endeavor was part of an executive order signed by President Donald Trump in January, and has been billed as a resource for those affected by immigrant crime in the United States.
Opponents of VOICE have condemned the office as a platform for demonizing immigrants, and compared it to Nazi-era policy.
With the information hotline officially established, opponents of Trump's immigration policies are rallying their Twitter followers to call and report "criminal aliens." Specifically, ones from outer space.
Alexander McCoy, a Marine Corps veteran and activist, was one of the first to tweet out the call for trolls. He told Buzzfeed that he thought of the campaign when he noticed that "#AlienDay" was trending. He thought it would "be a catchy way to fight back against the Trump administration's use of bigoted language and racist stereotypes of criminality."
Extraterrestrial tips aren't the only potential prank on the menu, as @LibyaLiberty pointed out:
In a statement shared with Buzzfeed, a spokesperson for ICE indicated that the effort may be working. "There are certainly more constructive ways to make one's opinions heard than to prevent legitimate victims of crime from receiving the information and resources they seek because the lines are tied up by hoax callers."