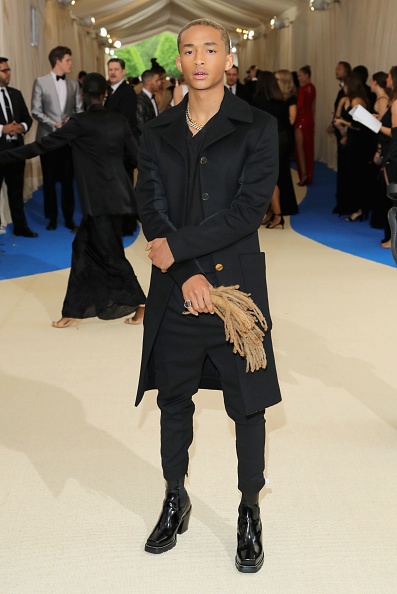 Jaden Smith brought an interesting accessory to the Met Gala: his old hair. The actor/musician/Twitter guru carried his dreads in his hand on the red carpet at Monday's event.
Smith recently cut his hair for a film role. More accurately, Will Smith cut it off for him as documented in an Instagram post two weeks ago.
Check out pictures of the 18-year-old's bold look below.