How The World Took Over British Soccer
In just three decades, top-flight soccer has become an international meritocracy.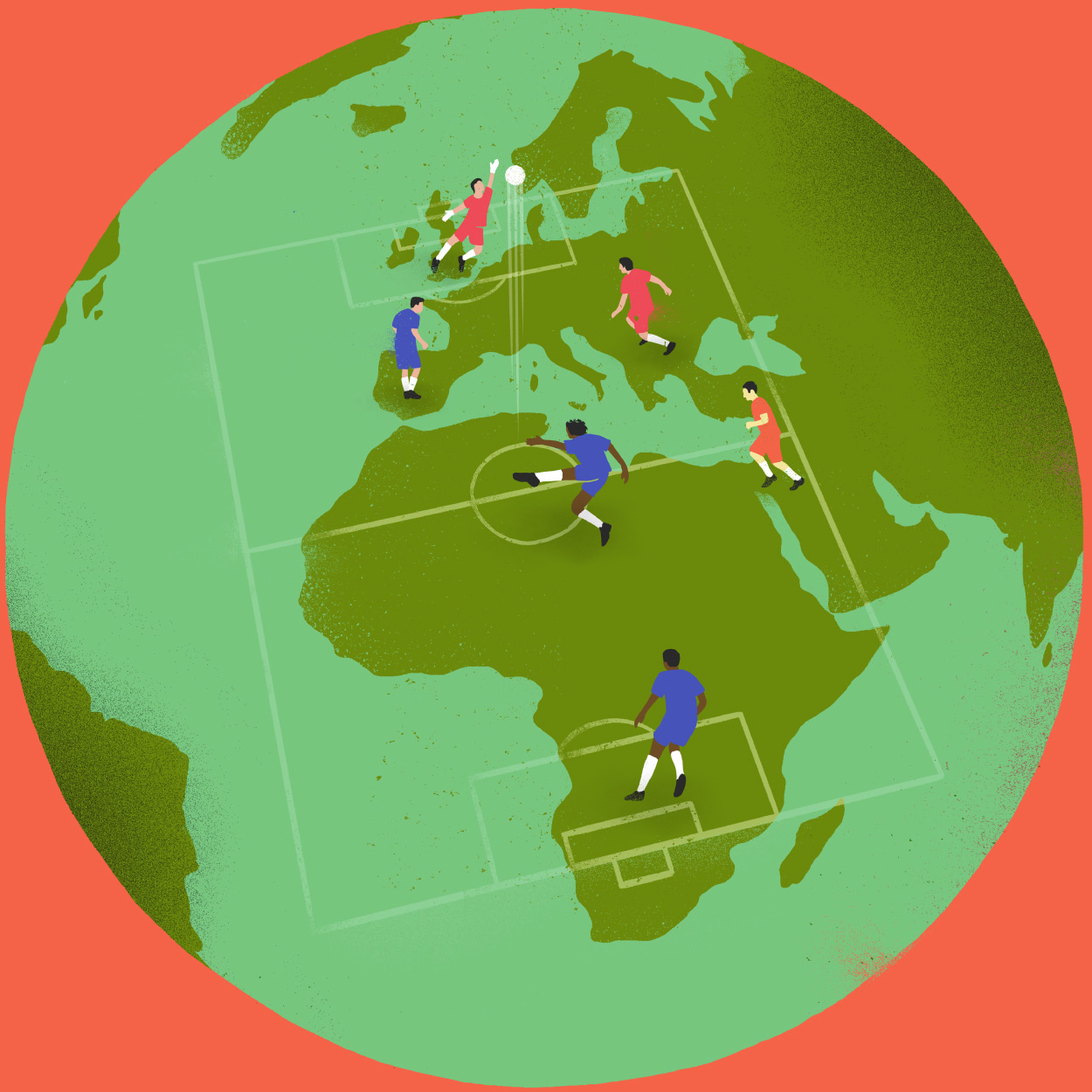 A few years ago, I adopted a soccer team called Tottenham Hotspur. They play in the North London neighborhood of Tottenham, and nicked the strange name "Hotspur" from the 15th century knight Sir Henry Percy (who originally earned it for the ferociousness of his attack). But I liked the team because of their unofficial nickname: the Yid Army. Back in the 19th century, as the story goes, Tottenham was home to Jewish immigrants. "Yid" has been a derogatory term for Jews for centuries, and in the '70s and '80s, it became a slur often trotted out against Tottenham at matches. Plucky Spurs fans simply took the term as their own.
Picking a team to root for, passionately if not semi-arbitrarily, has long been a common practice for soccer fans who grew up outside of Europe. In recent years, as Fox and NBC have gobbled up stateside TV rights for overseas leagues, it's become easier than ever for people without natural allegiances to elite clubs to keep up. Among the kind of bearded dudes you may find in, say, Brooklyn — a demographic to which, OK, ahem, I belong — following Euro football has even become something of a cliche.
When I first started watching, outside of those few vaguely sourced factoids, I didn't know anything about the Spurs. It turns out they play lovely soccer, and are ascendant in England's Premier League. Now, to catch U.K.-time afternoon matches, I happily set my weekend morning alarms for 8 a.m. or earlier.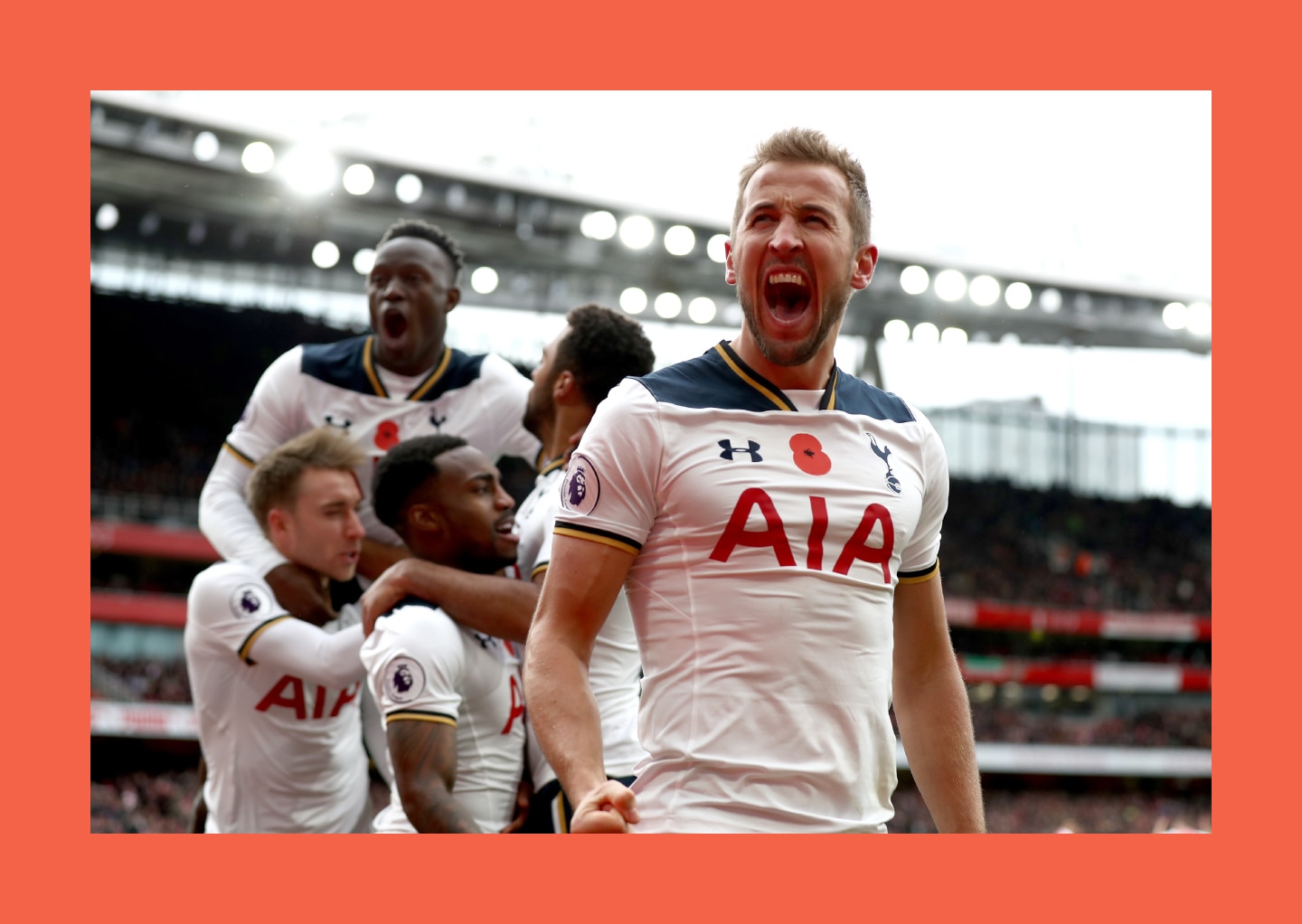 Another thing I didn't know at first is just how remarkably international the Yid Army's team would be. Sure, the star striker was a young lad named Harry Kane, a fellow so British his skin is the color of tea-time milk. But running alongside him is the understated Dane Christian Eriksen, and the beatific South Korean Heung-Min Son, and the beautiful Frenchman Hugo Lloris, and the wizard-like Belgian-Malian Mousa Dembélé. Pulling it all together was the quietly commanding Argentinian manager Mauricio Pochettino. Even one of Kane's country-mates, the equally young and brilliant Dele Alli — Nigerian on his father's side — was not "British" in the "lilywhite Royal family" sense of the word.
I've watched the NBA for most of my life. I'd thought that basketball's famed multiculturalism — it regularly boasts players representing over 40 countries — was remarkable enough. But the Premier League had it beat, regularly representing 60-plus nations. In the 2015-2016 season, fewer than a third of Premier League starters were English, the league's lowest rate ever. A few years earlier, in 2009, when Arsenal played Portsmouth, there was an Icelander, and a Bosnian, and even an Israeli on the pitch for the start of the game. But both teams — for the first time in British soccer history — started zero Brits.
That level of internationalism is a spark for unlikely, cross-border friendships. Son, the South Korean, is best pals with Tottenham's Austrian defender Kevin Wimmer: they speak German together, which Son picked up after some time in the Bundesliga. Two-hundred miles north of London, the current triumvirate of stars for the powerhouse Manchester United are Swedish-Croat-Bosnian Zlatan Ibrahimovíc, French-Guinean Paul Pogba, and Armenian Henrikh Mkhitaryan. They are, by most accounts, very good buds.
Professional sports leagues are as close as we get in our world to true meritocracies. Theoretically, at least, if you can play, you get paid. So I started to wonder: if given the opportunities, motivations, and money, would all of our workplaces be as blessedly diverse as the Premier League?
In the 1980s, soccer in Britain was boring, strategically uninventive, and prone to violence. The menace of drunken hooliganism was on in full force. "It'd be completely normative to walk to the game," NBC's cheerful soccer commentator Roger Bennett recalled to me, with a bit of his trademark hyperbole, "and step over bleeding, broken bodies. You wouldn't even look down!" At that time, the best soccer in the world was being played in the Italian league Serie A. For aging foreign stars, playing in England was roughly akin to playing in America now: it was a way to get one last big paycheck before your body gave out.
But after the 1989 tragedy at Hillsborough, in Sheffield, where 96 people were killed in a crush created by overcrowding and tragically shoddy policing, British soccer began to aggressively reorganize to be cleaner, safer, and more family-friendly. In 1992, the English Football League became the English Premier League. And with its new name, it got new blood.
First came the aforementioned aging stars. They showed up for the paychecks, and exceeded expectations. That'd be guys like the white-haired Italian Fabrizio Ravanelli, a.k.a. "The White Feather" — "he was like an athletic David Byrne," said Bennett — and the German Jürgen Klinsmann, who turned a reputation as a flopper who hunted for foul calls into a cheeky celebration. After scoring one of his many, many goals, Klinsmann would happily dive, belly first, onto the ground.
Next came younger players: Dutchmen Dennis Bergkamp and Marc Overmars, France's Patrick Vieira, and, most dramatically, Vieira's flamboyant countryman Eric Cantona, about whom The New York Times once wrote, "His success convinced a naturally isolationist country … that foreigners could thrive here. The polyglot paradise of the Premier League became his legacy."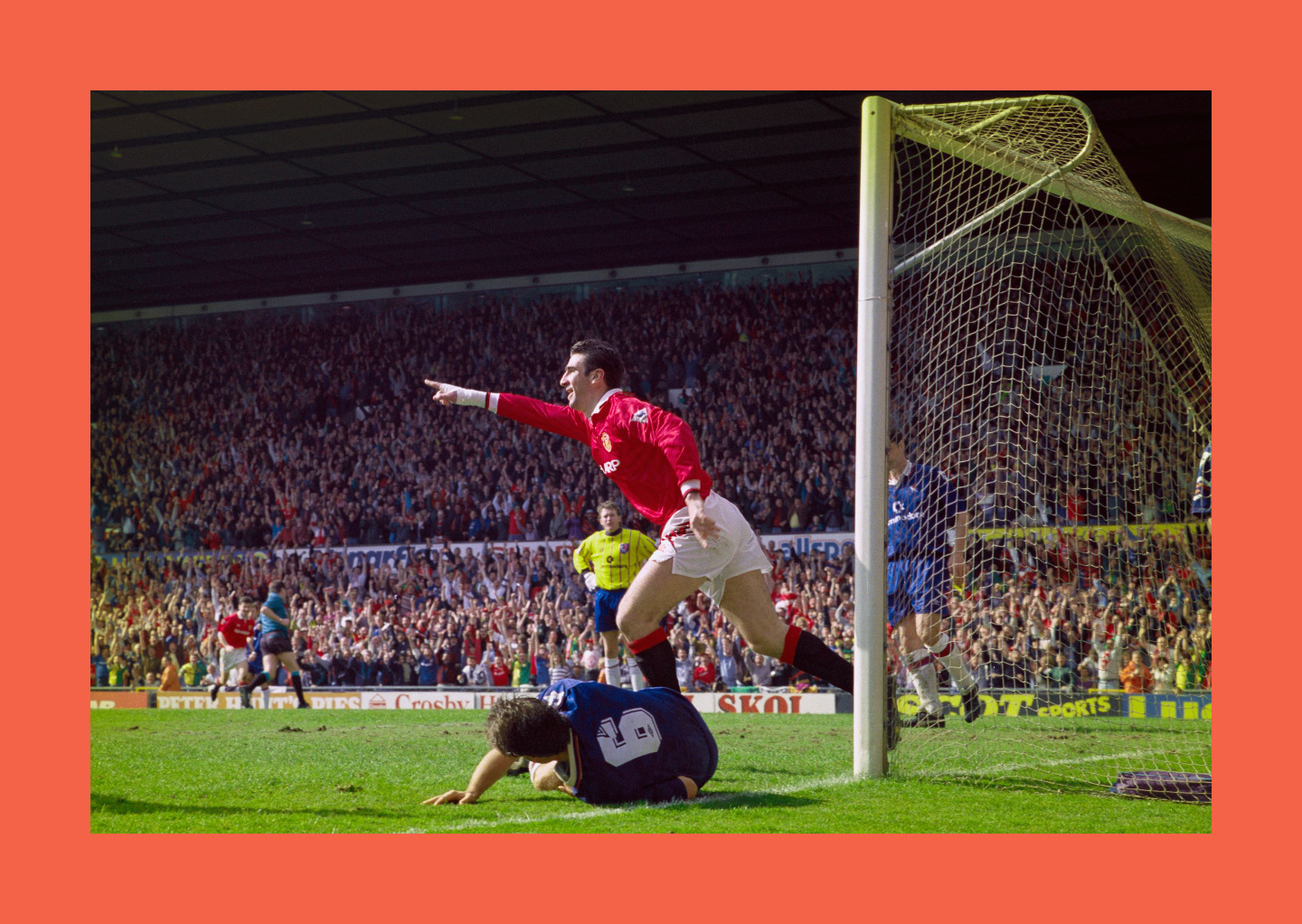 In a way, Tottenham were precursors to the international explosion. In 1978 they signed two players who'd just won the World Cup with Argentina. According to ESPN's Spurs reporter Dan Kilpatrick, it was "unheard of" to sign South Americans back then. It was also a smashing success. The team won England's FA Cup in 1981, and the players, Ricardo Villa and Osvaldo Ardiles, became folk heroes. (A cheeky pop-rock duo called Chas & Dave even had a radio hit celebrating Ardiles with "Ossie's Dream." Give it a click if you get a chance; it is an unlikely, utter jam.)
Once, British soccer's model was hyperlocal. All a club had to do to succeed was sell the seats in its stadium. Now, "the Premier League is not an English football league," Bennett said. "The clubs think about the mindshare in Asia, across Africa, the Americas. We often say Manchester United cares more about the fans in L.A., Chicago, and New York City than they do the ones in Salford," where United plays. "You go on match days now and you're sitting with Scandinavian tourists, with people who have flown in from Dubai. Football culture is inherently changed."
Which is to say: the international diversity of the Premier League has become its own selling point. Nowadays, ESPN's Kilpatrick told me, Spurs are more calculated with their international signings, as they look to crack specific markets. The 2014 signing of the American Deandre Yedlin — who played right back, a position at which the Spurs were already quite secure — was "100 percent a commercial decision, really quite cynical." The signing of Heung-Min Son was only "30 percent" commercial, Kilpatrick estimates. But appeal in that regard couldn't well be ignored. He is, Kilpatrick said, "the David Beckham of Korea."
There is no such thing as a perfect meritocracy, of course, not even in sports. But in an amazing way, with sports any cynicism inevitably gives way to unique economics of actual talent. Because no amount of cost-benefit analysis can get you playing time. Yedlin, the American, quickly washed out at Tottenham. Son has become a budding star, and it's clear why: much more than a handsome market resource, he's an incredible footballer, full of guile and charm and an irrepressible self-confidence.
Earlier this year, in a match against Millwall, Son was hit with echoes of an older, uglier time — the days where the word "yid" was thrown about as an insult. The Millwall fans targeted him with racist chants: repeatedly he heard "DVD" and "he's selling three for a fiver." And then Son went about methodically destroying them, with his hat trick propping up the Spurs' 6-0 win. (Three for a fiver, Millwall? How about three goals down the back of your throat.)
These kinds of racist incidents still pop up all the time in all of the top-flight European soccer leagues, from England to Germany to France to Italy. There are still organizations (and, more recently, hashtags) dedicated to curbing in-arena hatred. But the dropoff in the pace of the incidents between the '80s and today is dramatic. The racists are very much still there. So why don't you hear from them as much?
Perhaps they know they'll get kicked out, shouted down, embarrassed. Perhaps they've been calculatedly, rightfully ostracized by anti-racism drives. Or perhaps it's one other strange, uncomfortable truth: that for many fans, fandom has ultimately come before ideology. Perhaps the scoring of goals for the beloved hometown club can make the most egregious xenophobe fall in love.
And so as the international hit parade continues apace, the xenophobes have had no choice but to get get quieter and quieter. Because the Prem is now the most profitable, most-watched soccer league in the world. And its dizzying rise, it turns out, is predicated on its international miracle. It's diaspora as a utopian dream.
For longtime fans of British soccer, watching the astounding international flight has been as satisfying as it has been shocking. "If you would have said to young me, 'This league one day is going to be the best in the world,'" Bennett said, "Well, you would have said that to me while the fan behind me was urinating on my pants through a rolled up program. And I'd have turned around I would have never ever believed you."