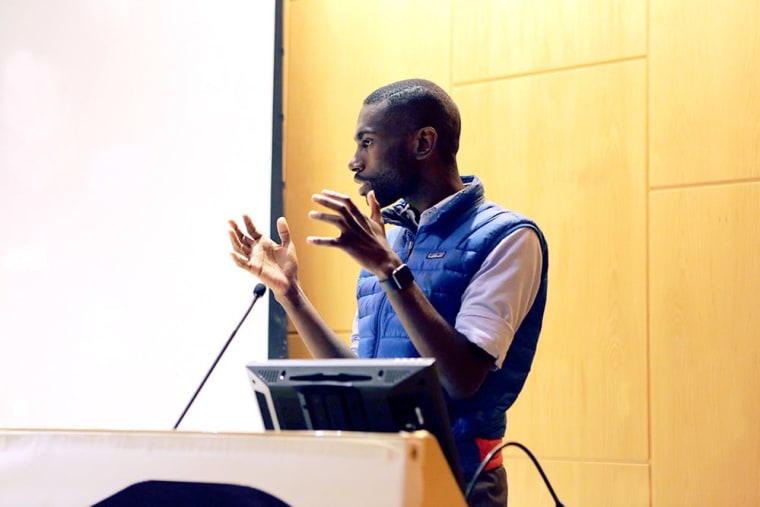 DeRay Mckesson, co-founder of Project Zero, is launching a new podcast called Pod Save The People, BuzzFeed News reports. The podcast is being published by Crooked Media, a media network founded by former Obama aides Jon Favreau, Jon Lovett, and Tommy Vietor.
The podcast will aim to give listeners the tools to speak about racism, policing, and other issues relating to the movement. "I'm trying to figure out how we give people language that they can repeat," Mckesson told BuzzFeed News of the upcoming podcast. "I think a lot of the media, not just podcasts, are doing a lot of the 'Let me explain the world to you' [format] but not in a way listeners can actually keep explaining the world to people."
Since Trump's election, Campaign Zero has launched multiple online resources to aid in organizing efforts. Our States focuses on opposing conservative policy at the state level, while the Resistance Manual serves as a comprehensive database and timeline of the Trump administrations actions.
"I want to be intentional about how I use platforms to amplify this work," Mckesson said. I think a podcast will be a great opportunity to do that."