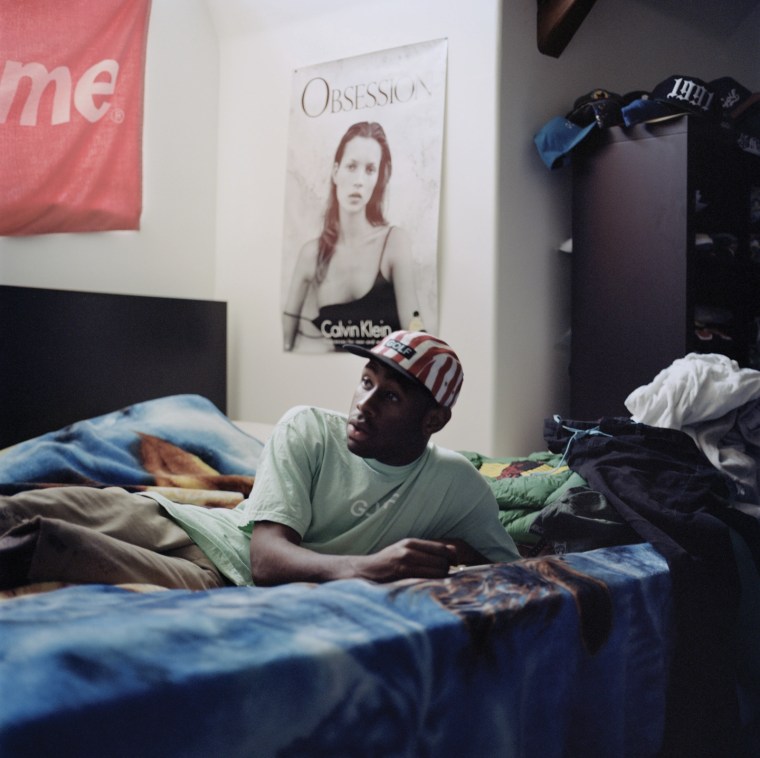 Tyler, The Creator is reportedly getting his own TV show on VICELAND. The news broke on Friday when Wall Street Journal reporter Lara O'Reilly tweeted it out while attending the VICELAND presentation at the Digital Content NewFronts event.
Viceland launching a new TV show called "Nuts and Bolts," which is about Tyler the Creator finding out how things are made.

— Lara O'Reilly (@larakiara) May 5, 2017
Per O'Reilly's tweet, the show will be called Nuts and Bolts will be about Tyler "finding out how things are made."
Devout fans of the rapper will know that the show gets its title from a series developed for GOLF Media. In the clip below, you can watch a short Nuts and Bolts clip about the making of Tyler's "Fucking Young" music video.
No further details have been released about the show.
A representative for Tyler had no comment.