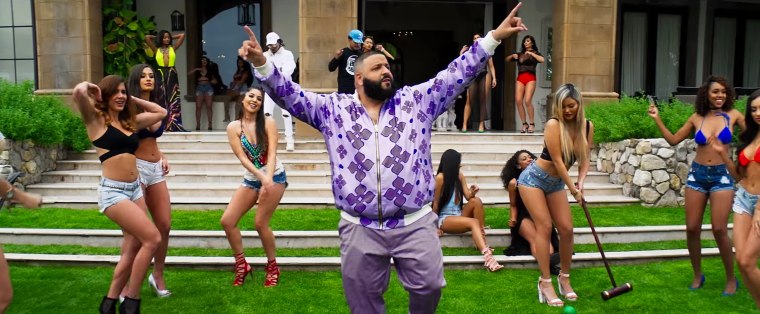 DJ Khaled's star-studded single "I'm The One" — which features Justin Bieber, Chance the Rapper, Quavo, and Lil Wayne — has debuted at No. 1 on the Hot 100, Billboard reports. The song marks the first-ever chart-topping hit for Khaled, Chance, and Quavo (as a solo artist). The single is Bieber's fourth No. 1, while Lil Wayne earns his third trip to the top of the charts.
"I'm The One" came in at No. 1 on the Streaming Songs chart, tallying 53.9 million U.S. streams in the week ending May 4. The song is only the 28th single to debut at No. 1. The most recent track to do so was Ed Sheeran's "Shape Of You" in January. Bieber earned another appearance at No. 3 this week as a featured artist on Luis Fonsi and Daddy Yankee's "Despacito."
Watch the video for "I'm The One" below.