How Sinjin Hawke Turned 150 Kanye West Demos Into A Future-Facing Debut Album
The producer of "Wolves" explains the creation of his epic new release First Opus.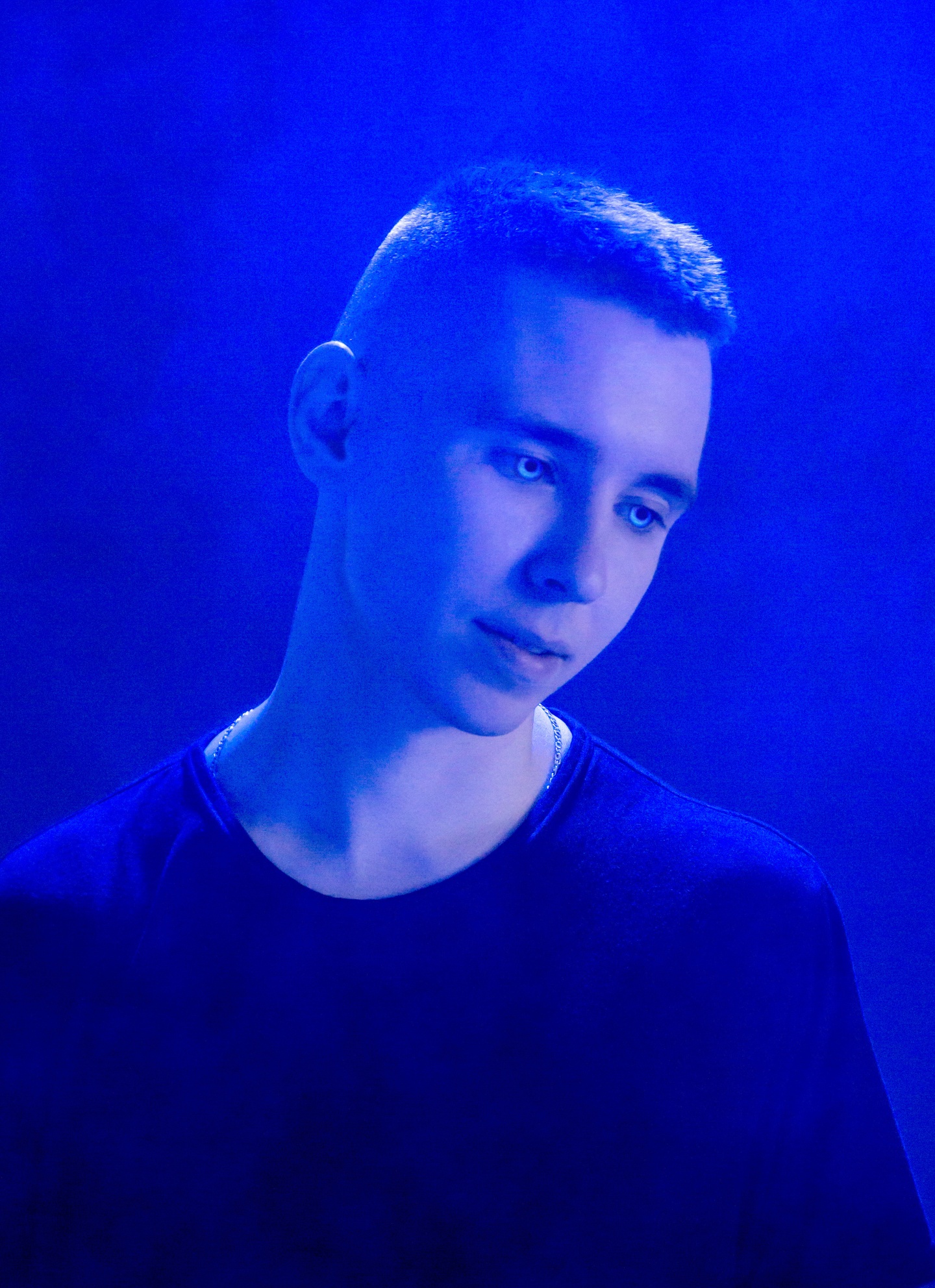 There's a voice that appears throughout First Opus, the debut album from Canadian-American producer Sinjin Hawke, that will sound familiar to millions. It's the same ghostly howl that appears on Kanye West's 2016 fan favorite "Wolves," which Sinjin produced with Cashmere Cat. On First Opus, the signature vocal winds its way through a shifting landscape of crisp hip-hop drums, elasticated electronic melodies, and lush string ensembles. As the most human sound on the record — and yet still distinctly artificial — it's the uncanny siren call that glues his bold futuristic vision together.
Sinjin Hawke, real name Alan Stanley Soucy Brinsmead, began his musical journey as a choirboy. His father, a classical French horn player, encouraged him to play music from an early age, dabbling in trumpet, guitar, and drums. His voice was his primary instrument until he turned 12, and it broke; but by that time, his imagination had been captured by super-producers like Just Blaze and Timbaland. At 14, he was using his dad's orchestra sample library software to produce his own hip-hop beats. Sinjin's classical sensibilities have formed the backbone of the high-definition club music he's been releasing since 2011, so perhaps it's no surprise that he compares First Opus to a late romantic symphony. "Classical music has this really amazing openness about it," he says. "There's no specific BPM, it doesn't follow repetitive patterns — a lot of classical music isn't in 4/4 time. It varies quite wildly."
As well as releasing the album via his label Fractal Fantasy on May 10, Sinjin is embarking on a new life chapter. He and his partner, DJ/producer Zora Jones, have terminated the lease on their apartment in Barcelona, sold their possessions, and embarked on a "nomad" lifestyle of staying with friends in different countries. (For Sinjin, who grew up in Toronto, Indiana, and Switzerland, it seems like a natural choice.) On the phone from his temporary home in Manchester, northern England, Sinjin spoke to The FADER about how artificial intelligence, producing for The Life of Pablo, and his friendship with the late, great DJ Rashad all influenced First Opus.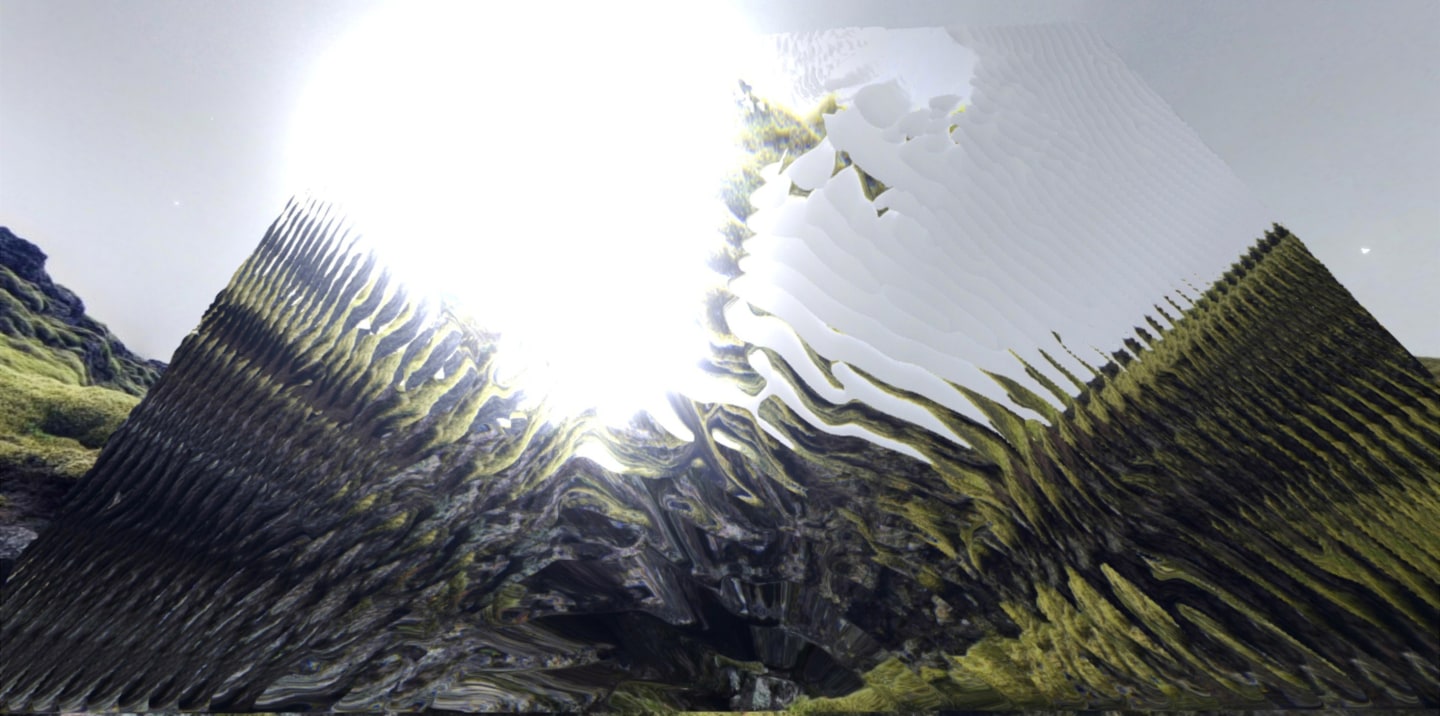 A lot of this album was originally made as demos for Kanye West's The Life Of Pablo — how did that happen?
It was two or three weeks before the release [of TLOP]. I reached out to Virgil, and asked him, "Do you need anything for 'Wolves'? Because I have all the stems here." I knew they might be in the mixing stages. He wrote me back, "You know what, we actually need beats, because the album isn't done yet." I had about 150 demos on my hard drive, so Zora and I got to finishing them. We worked day and night, sending about six batches of 20-30 songs at a time. At that point, it was about a week before the album was done. Kanye had announced the tracklist already. So I was like, "Okay Virgil, here's the last batch, good luck with the record!" And he was like, "We still need more beats!" So I squeezed one last session out of myself. Kanye had announced that it was a gospel record, and I had a few experiments that I had been working on in the form of gospel, using key changes and claps.
The day after, Virgil hit me up like, "Can you come down to L.A.?" At that point, I was at the hair salon [in Toronto] getting my hair bleached. One of Kanye's people said, "Here's your plane ticket, you need to be at the airport in an hour." So I stopped the hairdresser mid-bleaching, rushed back to my house, grabbed my bags, and booked it to the airport. I barely made the flight. When I arrived in L.A., I had this crazy frizzy orange hair, and I had to go to the studio right away. I remember walking into the room, after two weeks of working day and night, looking like a dishevelled studio rat with orange spiked hair. That was the first time I met Kanye.
So you worked on more songs on Pablo besides "Wolves"?
I worked on a lot of the songs for the album. But I can't go into too much detail, because of the NDA. I can say it was a really crazy adventure, and it was a blessing to finally meet him in the flesh. And yeah, the process of preparing the demos for him crystallized the direction of my album.
How did working under that pressure help your personal creative process?
I'm really slow usually. I like to really mull things over, listen a lot, and fix details. But with this pressure behind me to produce music really quickly, I found I was quite productive, and somehow the music was more visceral and kind of relatable. There was definitely a click.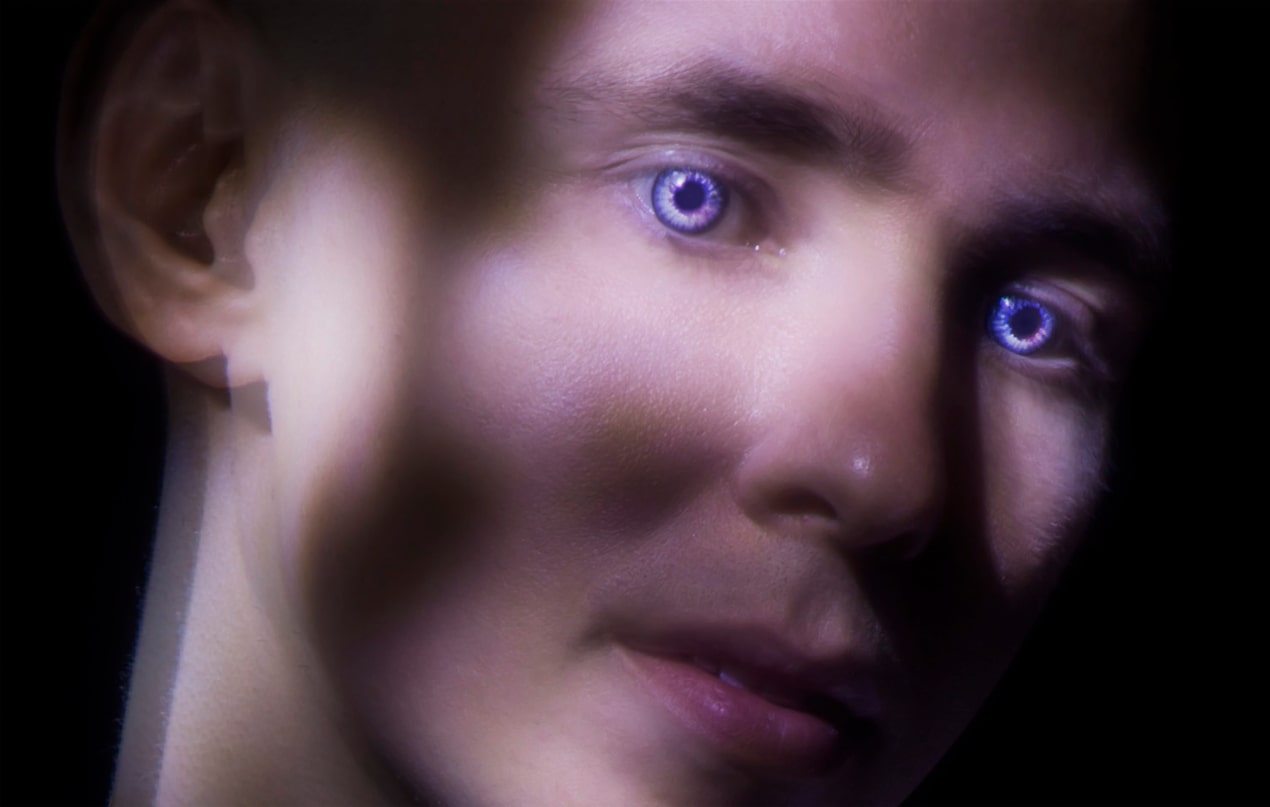 "I'm open to human extinction and the dawn of a new era where computers take over."
You and Zora have spoken before about new forms of technology driving your work. What inspired your work on First Opus?
Within our lifetime, I think artificial intelligence is going to evolve extremely rapidly. Right now, neural computers have about 1% the computational power of the human brain, which is like a worm. But if you factor in Moore's Law — which is that technology's capacity doubles every year — neural computers will reach [a] human brain level of intelligence within our lifetimes. The album visual [takes place] in the not-so-far future, where neural computers have surpassed the computational power of the human brain, and they can replicate and advance their intelligence at an exponential rate.
I'm open to human extinction and the dawn of a new era where computers take over. I'm definitely not looking at it with anxiety; I'm all about having a utopian apocalypse in the future. It's a lot less frightening than us having a nuclear holocaust, or completely depleting our resources.
What was going on in your life during the years you made this album?
Around the time Pablo dropped, I had a lot of opportunities to work with other vocalists, and that was definitely tempting. But I just wanted to make sure the album was 100% myself.
The other thing that affected me while creating the record was the death of DJ Rashad. Around that time, we were working on a song together, and he was emailing me a few days before he passed. When I got the news I was in complete disbelief. It took me a few years to come to terms with it. Making the song "In Loving Memory," which is the last song on [First Opus], was part of the grief process that I went through.
When did you first meet Rashad and what impact did he have on you?
I met Rashad back in 2011. We booked him to come out to Montreal, which I think was one of his first shows in Canada. He stayed with us up there. He was just a completely sincere, honest guy. Montreal had never heard footwork at that point, there were only like two kids who really knew what he was doing. So it was a really eye-opening experience.
Then the day after, we recorded his first Ustream ever in my living room. You can still find it on YouTube. That set blew me away entirely, because it was this beautiful and strange music that was really cerebral, yet somehow danceable and solid. I'd never heard anything like it before, and it affected my approach to music. Just the way that you can experiment with elements, yet still keep a rhythmic structure that pulls it together. He was just an amazing dude, one of the best people I've ever met, and I'm so happy that I was able to know him.