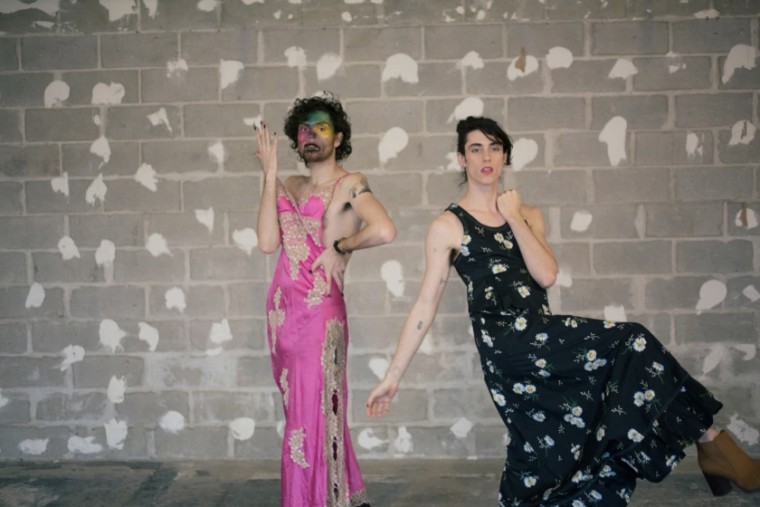 On Saturday, PWR BTTM was dropped from their label Polyvinyl following accusations of sexual abuse that were brought up against one-half of the duo, Ben Hopkins. As of Monday, the band's album Pageant (which was released on Friday, is no longer available on iTunes, Apple Music, Google Play, Amazon, or Tidal.
iTunes and Apple Music have also removed the band's debut studio album, Ugly Cherries. None of PWR BTTM's discography is currently available through Apple. When a user attempts to access PWR BTTM's artist page on Apple Music, an error message pops up. However, both Ugly Cherries and Pageant are still on Spotify.
In a statement to Pitchfork, a representative for Polyvinyl said that the label has asked for Pageant to be removed from the service.
Since the allegations agains Hopkins were made public last week, Polyvinyl announced that in addition to dropping the band from the label, they would no longer be distributing Pageant. The label offered refunds to those who had purchased the album, and is making donations to the Rape, Abuse & Incest National Network and the Anti-Violence Project.
Shortly after, Father/Daughter Records, the label that released Ugly Cherries, announced that they too would cease to sell PWR BTTM's music. Ugly Cherries is still available on Spotify, Tidal, Google Play, and Amazon.
A representative for PWR BTTM was not immediately available for comment.