Mount Kimbie Are Freer Than Ever
The London electronic duo explain the lightness and energy in their new music, and forthcoming King Krule and James Blake collaborations.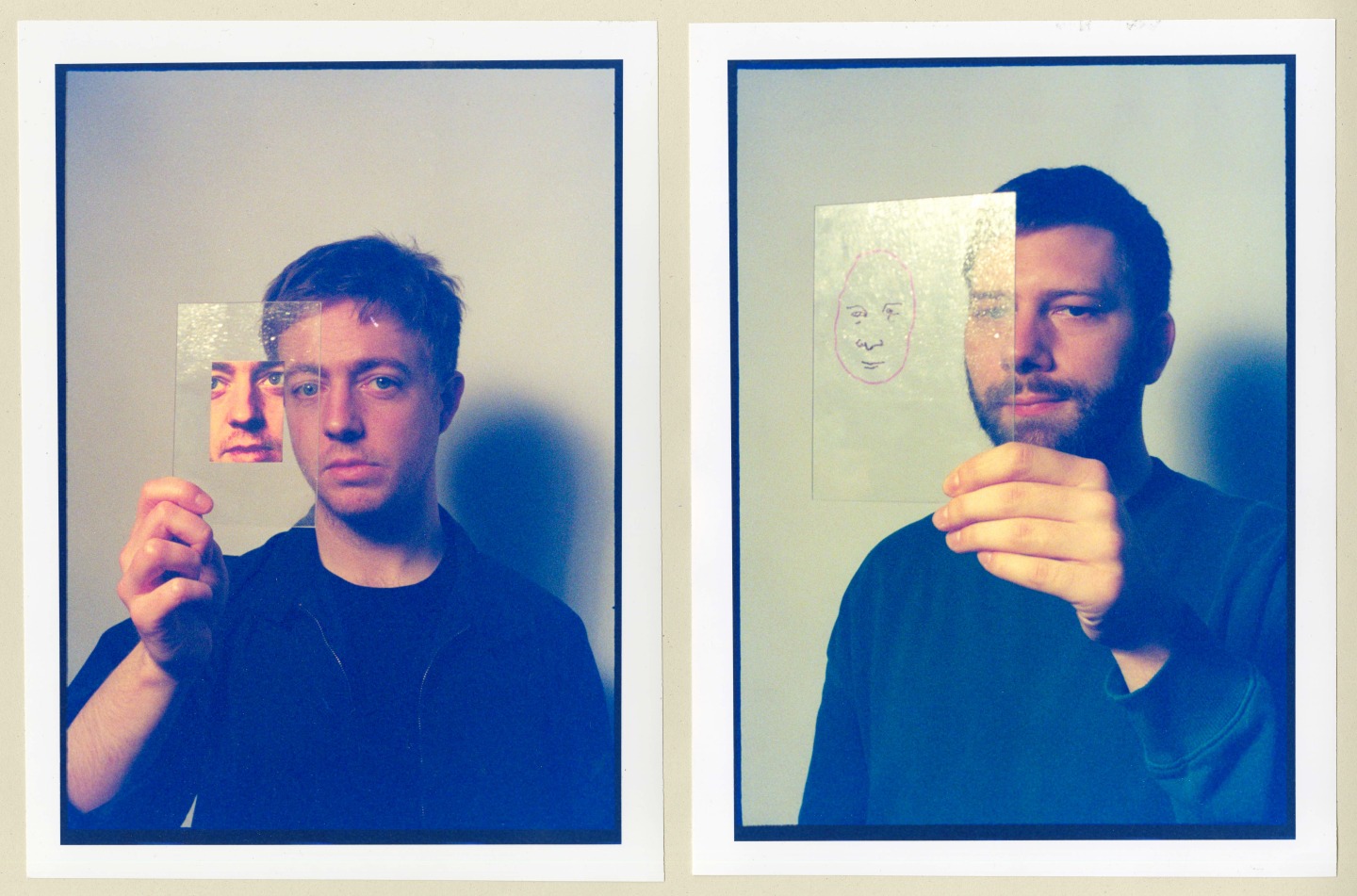 Mount Kimbie's music feels as intimate as an after-hours house party. Since their small but neatly-formed 2009 debut EP Maybes, their beats have felt like a living-breathing-feeling response to the deafening factory-style bounce of EDM that was then starting to take off. While there's a detail-oriented approach that connected the British duo to other south London acts like James Blake and The xx who emerged at the time, Mount Kimbie never shared the subdued introspection of their post-dubstep peers. From the fizzing, syncopated rhythms on early house party anthem "Carbonated," to the soft haze that obscures the thrilling, militaristic thump of 2013 single "Made to Stray," there's a sticky optimism — and a soulful accessibility — that's lodged their music in my memory.
Their as-yet-untitled new album, due later this year, dials up that warmth. With its liquid synths, psychedelic guitars, and even an odd, whirring, Bernard Herrmann-style violin, it sounds excitingly loose. There's a tactility to it too, with the addition of vocals from collaborators (and friends of the band) like King Krule and James Blake. This month's first single "Marilyn," featuring Micachu, sounds rough round the edges; more playful and further from the precise, focused dance music of their previous record, 2013's Cold Spring Fault Less Youth. Bandmate Dom Maker describes Micachu, aka Mica Levi, as "a playful person" who "sees the world in a light way."
It's an unseasonably warm Friday evening in north west London when I meet Kai Campos and Dom Maker at Warp Records HQ. In the four years since their last album, the pair have done some growing up; both have recently turned 30 — though there's something teenagerish about NTS Radio T-shirt Campos sports. Sipping milky cups of tea, we speak for an hour about making music while 5,000 miles apart, the surprising influence of pop music on their new record, and the freedom that comes with relinquishing control.

---
It's been four years since your last record, and you're planning a U.S. tour later this month. How are you hoping the new music will translate to a live setting after such an extended break?
KAI CAMPOS: It's been less about replicating a record from 2010. The range of reference points and sounds has been concentrated. We used to be running around trying to create a sound that was very specific to that song. [Now,] it's more about the energy of the track.
You've worked with more vocalists than ever on this new record. How does working with artists like Micachu, King Krule, and James Blake push your music in new directions?

KAI CAMPOS: I guess we were quite hesitant to work with any vocalists when we were first starting out.
DOM MAKER: They're all so different — Archy [Marshall aka King Krule], James [Blake], Mica [Levi] — and they're all more than a vocalist to us. Archy, the energy that he brings to what we do is exciting for us, because we're not frontmen. We've been working with a lot of friends on this album, and it means I'm less worried. Having more people in the band and having friends come on the radio shows, [means] there's more of a community around this record, and around us as performing artists.
What are some of the musical influences that have seeped into the new record?
DOM MAKER: I don't actually listen to that much music outside of working, at all. The only time I did is when I found out I had an NTS show. I take a lot of pleasure from finding samples. I've been listening to a lot of radio and random stuff on YouTube to sample.
KAI CAMPOS: I always feel like I've been interested in trying to do things that are concise. There's an element of our music that has always been rooted in pop.
Are you a pop music fan?
KAI CAMPOS: I don't really know what pop music is anymore. The radio sounds absolutely nuts to me whenever I'm in a cab and hear [London pop radio station] Capital, it's so much weirder than anything that I make. It sounds like four or five songs playing at the same time.
What I think is pop in our music is that there's a simplicity to it and a directness to it. That's what I'm trying to do anyway; any time that there's a choice between a simple idea and a complicated idea, I like to go with a simple one.
Occam's Razor — that's the theory that the best way to solve a problem is to go with the simplest solution.
KAI CAMPOS: I don't think that's how everyone should make music, but that's how I do it. Lots of great pop records have been quite challenging. There's a band called Grauzone with a song called "Eisbaer" that I've played on the radio twice. It has a post-punk element to it, and pre-MIDI noisy electronics, bass guitar, and vocals — but there's also a massive pop hook in it as well.
There's something from an early Madonna record that I tried to rip off at some point as well. These things are lodged in your brain somewhere and they kind of come out. There was a string sound in one Madonna song that I remembered, we were just pissing around with some organ in L.A. and I thought, God, that just takes me right back.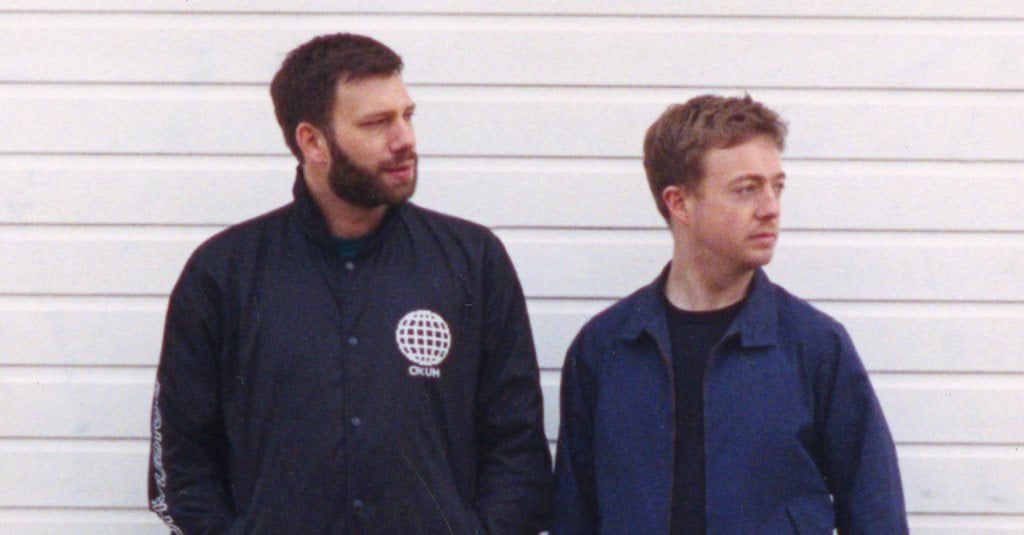 In the four years since your last album, the world has shifted so much, politically. Do you feel affected by that as musicians?

KAI CAMPOS: I've never really felt compelled to explicitly explain any kind of political views that I have through our band, [but] I think you're never detached from the world that you exist in. In general, I think music and art can have a huge effect on the way people kind of think about the world and how they live. Any kind of fear about the way things have gone politically in the last few years in the world, has actually made me feel more comfortable making music. Being able to make stuff and share it with people, actually is a valuable thing to do in the world.
DOM MAKER: Europe's so important to us a band; we've got so many friends that live in different parts of Europe, and a massive part of our career is indebted to being able to travel freely around the continent. That obviously is an issue. I think the uncertainty is what I find quite unsettling. My girlfriend's family are all of Mexican descent, so there's a lot of uncertainty there as well.
Dom, you recently moved to L.A., and Kai, you still live in London. How has living in different cities has impacted the sound of your new music?

KAI CAMPOS: Working together took a turn in the right direction when I went over to L.A. and we hung out in the same physical space and did a bunch of demos. We haven't worked to a concept very rigidly before, so just to share space [is important.] I think that's a physical, tactile thing.
I heard you recently collaborated with Kamasi Washington. How was that experience?
KAI CAMPOS: It's not on this album, it was for a YouTube thing where they put people together for a day to try and see what happens. Kamasi loves recording! He was happy to just keep on going, he had to leave one night at like 9 or 10 p.m. and he was like, "I'll be done at midnight and I can come back and do more!" — and we'd already recorded hours and hours of stuff. It's not finished yet, but it's coming together.
Do you still feel attached to London's electronic scene, now you're in your early 30s?
DOM MAKER: I haven't been listening to a lot of electronic dance music in the last three years.
KAI CAMPOS: In terms of clubbing in London and what's considered mainstream electronic music, it's perhaps gone down a road that I'm less [interested in]. I'm definitely happier and more interested in what we're doing now that I've got some perspective on it. When you're younger, [that music] — and getting some kind of validation through it — is your whole world.
How do you tune out the voice in your head that wants external validation, and make sure you're creating work that's meaningful to you?
KAI CAMPOS: There comes a point when that [tension] has had some benefit, and then it's just all toxic. At a certain point, I had to be like, Nah, I need to let go of all the things I think help me make stuff, because they're actually they're really a hindrance. The validation is a useful driving force at first but actually it's kind of a hollow shell.
DOM MAKER: I don't look on my twenties with much fondness, aside from all the traveling. I don't look at it as a good, healthy time for me. At 30, I'm far more at ease with what I can do and what I bring to the table, musically.
Does that get easier, now that you've been doing this for nearly 10 years?

KAI CAMPOS: I would say it's worse! Before you have any success of any kind, there's a drive that's unquestionable. I feel like to some extent I've done the things that were primary drives for me when I was like 16. My aims aren't the same any more. They were simpler then. I feel anxious about is the work in general, but the actual music itself has definitely come out of really trying to let go of a lot of control. It's not a cynical record. Hopefully that comes across.
---
Mount Kimbie are touring the U.S. in June. Their third album is due later this year via Warp.