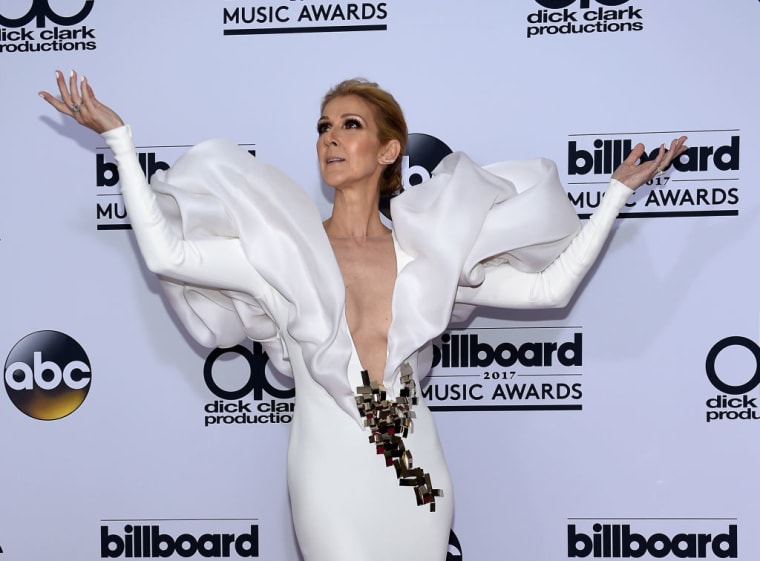 Celine Dion was officially at the Billboard Music Awards on Sunday night to perform "My Heart Will Go On" and celebrate 20 years since the Titanic hit was released. However, in addition to bringing everyone to tears with her powerful performance, Dion also showed her icon status by turning all of the other stars in attendance into gushing fan boys and girls. Check out highlights from her night below, all of which beg the question; if you didn't get a picture with Celine Dion, were you even at the Billboard Awards?
Drake might have won 13 awards on the night, but meeting Celine was a prize in itself.
Lil Uzi Vert smoked his way through "My Heart Will Go On."
Katy Perry was a fan of the performance too.
Desiigner introduced himself.
While dreams came true for Vanessa Hudgens.
Finally, the night ended with one diva showing love for another.