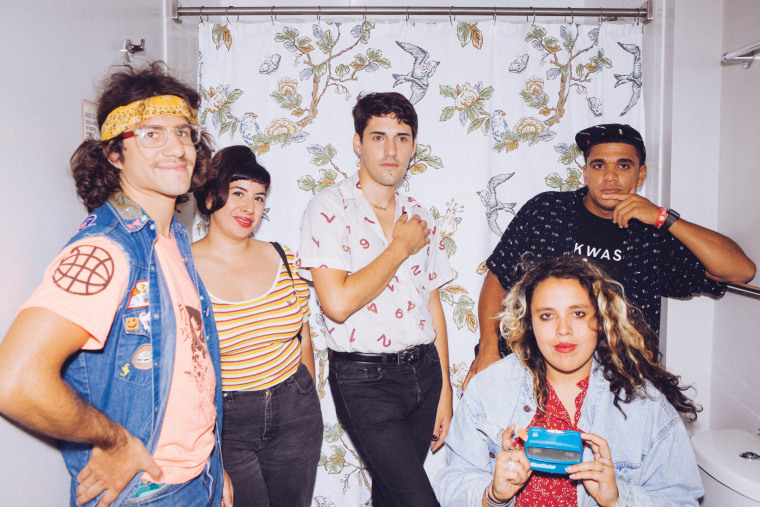 Providence punk collective Downtown Boys have announced their third full-length album, Cost of Living, due out August 11 via Sub Pop.
On past projects like their 2012 self-titled debut and, most recently, 2015's Full Communism, the group has used their noisy, full sound to rally against immigration law, police brutality, and white supremacy. "A Wall," the lead single from their upcoming record, finds Downtown Boys conveying a radical message, as frontwoman Victoria Ruiz repeats, "A wall is just a wall" and "when you see him now I hope you look." The track, inspired by Assata Shakur's "i believe in living" poem, feels powerful enough to break down any physical boundary.
Downtown Boys's Cost of Living album is available for preorder now. Listen to their new single, "A Wall," below.