Rex Orange County Is Teenage Joy Personified
Alex O'Connor's woozy songs perfectly capture the feeling of being young and in love.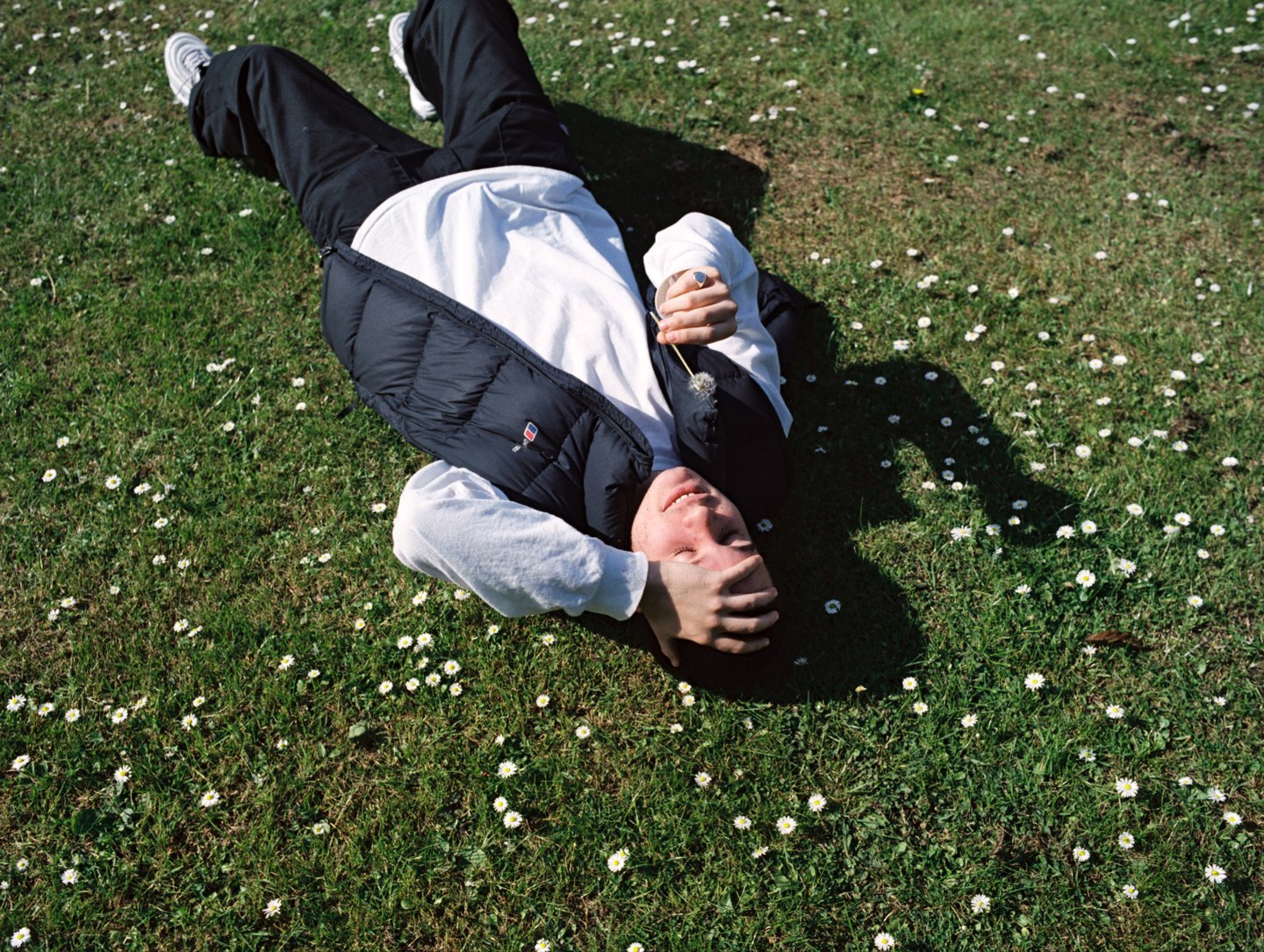 "I'm​ ​in​ ​a​ ​place​ ​where​ ​I'm​ ​really​ ​positive about​ ​who​ ​I'm​ ​with, ​​where​ ​I​ ​live,​ ​and​ ​what​ ​I​ ​have​ ​to​ ​do​ ​to​ ​make​ ​things​ ​happen," says Alex O'Connor, when we meet in a pub garden full of couches in Battersea, a neighborhood in south west London. "​I​ ​just​ ​feel lucky​." It's one of the first truly hot days of the year, and O'Connor, the 19-year-old singer-songwriter better known as Rex Orange County, is explaining why Apricot Princess, his self-released new album, sounds so damn happy. He doesn't drink during the interview — "that type of wave isn't for me," he says — but he does smoke several cigarettes.
O'Connor's newest songs are unselfconscious and jubilant. To listen to Apricot Princess, with its widescreen blend of strings, synth, and piano, and the chipper half-rapped, half-sung melodies, is to plunge into the sensory overload of first love. Fittingly, O'Connor took part of his alias from the early-'00s high school melodrama The O.C.. Though he's never watched the show, an old music teacher nicknamed him "The O.C." (for O'Connor), and the connotation caught his imagination; he says he was drawn to the idea of making songs that felt like California sunshine. "I just kind of wanted to sound like a movie,."
Like other artsy, post-genre teen artists, such as Kevin Abstract or Steve Lacy, Rex Orange County glides effortlessly between styles: pop, hip-hop, indie, jazz. "I don't think I'd call myself a rapper," he says. "I don't think I'm like, Oh yeah, he can rap! I'm just trying to keep it positive, and whatever comes out, comes out." Rex Orange County songs like to surprise you, by flipping a big-band chorus into a rap verse, or punctuating a soul-baring lyric with a joke. It's a fluid sensibility — not quite total sincerity, nor total irony either. Listening, it's hard not to smile.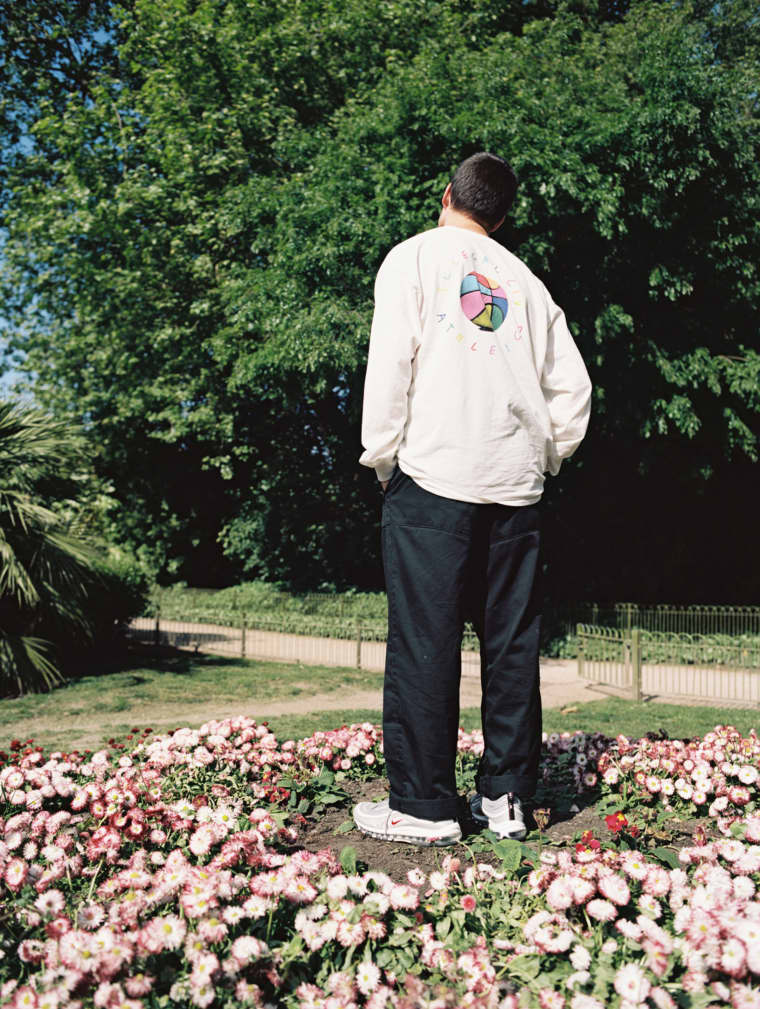 "These days, I wake up, and I'm genuinely so gassed to be alive."
O'Connor grew up in Haslemere, a suburb in the southern county of Surrey with "lots of trees" and "no public transport." He was the kind of kid who wanted to do whatever the other kids weren't. So while his friends formed bands, O'Connor couldn't settle for being just a drummer, or just a guitarist, choosing instead to make music as a solo multi-instrumentalist from a young age. "I was isolated," he remembers. "It​ ​was​ ​more​ ​of​ ​a​ ​positive​ ​thing​, ​because​ ​I​ ​realized​ ​that you​ ​can​ ​be​ ​selfish. You​ ​don't​ ​have​ ​to​ ​rely​ ​on​ ​three​ ​people to​ ​make it ​good." At 16, when his peers transferred to the local high school, O'Connor was accepted to London's renowned music college The BRIT School, where he began writing the sparse, stoned-sounding pop songs he releases as Rex Orange County today.
The earliest Rex material, like his lo-fi debut mixtape, bcos u will never b free, released in September 2015, came from a more angsty place. One older track, an acoustic anti-love song, is drily titled "A Song About Being Sad." And on the prickly guitar standout "Belly (The Grass Stains)," O'Connor sketches out the languid feeling of a day spent doing nothing, his raw voice making even the most mundane of images sound pretty ("Grass staaaaains…..Pizza booooox"). "​​I ​was​ ​kind​ ​of​ ​angry​ ​and​ ​upset at​ ​the​ ​time​," he explains of bcos now. "​​I​ ​felt​ ​fucking​ ​annoyed​ ​going​ ​through​ ​school​." From the beginning, his lyrics have been bluntly autobiographical. "​I​ ​just​ ​want​ ​to​ ​tell people​ ​how​ ​I​ ​am​," he says.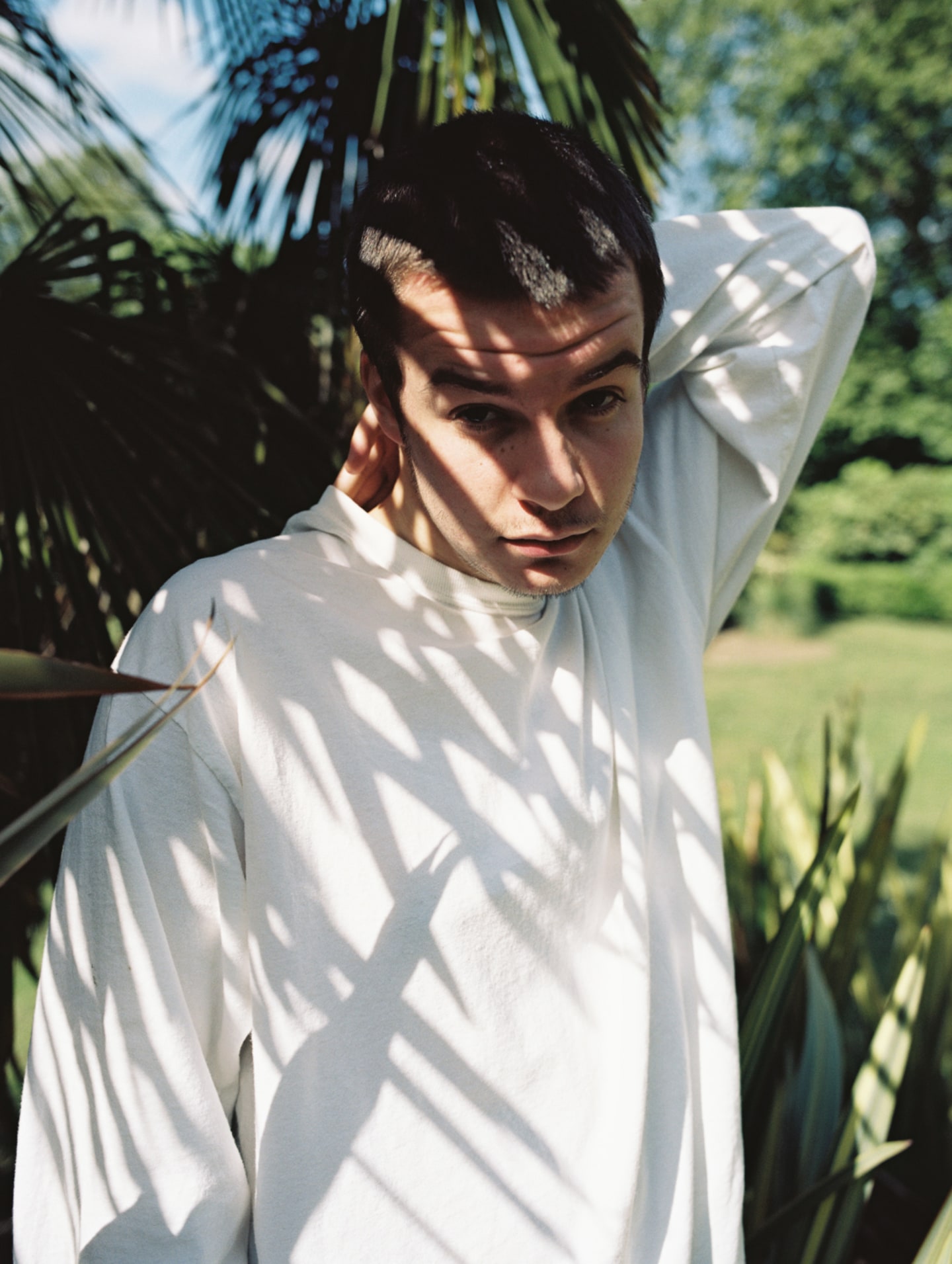 Things are brighter these days. O'Connor currently lives with his girlfriend of 17 months, fellow singer Thea, and her family, in south west London. The songs on Apricot Princess are pretty much all about her. "We're really madly in love with each other," he says, half-smiling from his slumped spot on the sofa. "​There's​ ​nothing​ ​I​ ​want​ ​to​ ​do​ ​more than​ ​pursue​ ​the​ ​rest​ ​of​ ​my​ ​life​ ​with​ ​her,​ ​and​ ​I ​just​ ​want​ ​to​ ​tell​ ​everyone​ ​that." They even sing together on "Sycamore Girl," his surfy melodies a contrast to her husky jazz vocals. They swap disarmingly honest vows over classy keys. "I'm ashamed of the way that I've appeared," O'Connor sings. "But I promise I'm not gonna let you down."
A few nights later, on stage at south London's Peckham Liberal Club, Rex addresses a crowd of excitable young people. "These days, I wake up, and I'm genuinely so gassed to be alive," he tells them. The wood-panel space has the un-gentrified feel of a village hall, and O'Connor has decked it out himself: large silver balloons spell out Apricot Princess, and there's a small TV set on the side of the stage playing the 1983 animated film The Wind in the Willows. There's a carpeted bar next door that's full of glassy-eyed regulars, and has a framed photo of Princess Diana. In this all-ages concert hall, though, barely anyone seems drunk. They're all just so gassed to be alive.
Apricot Princess is out now. Watch the "Untitled" video:
From The Collection:
GEN F