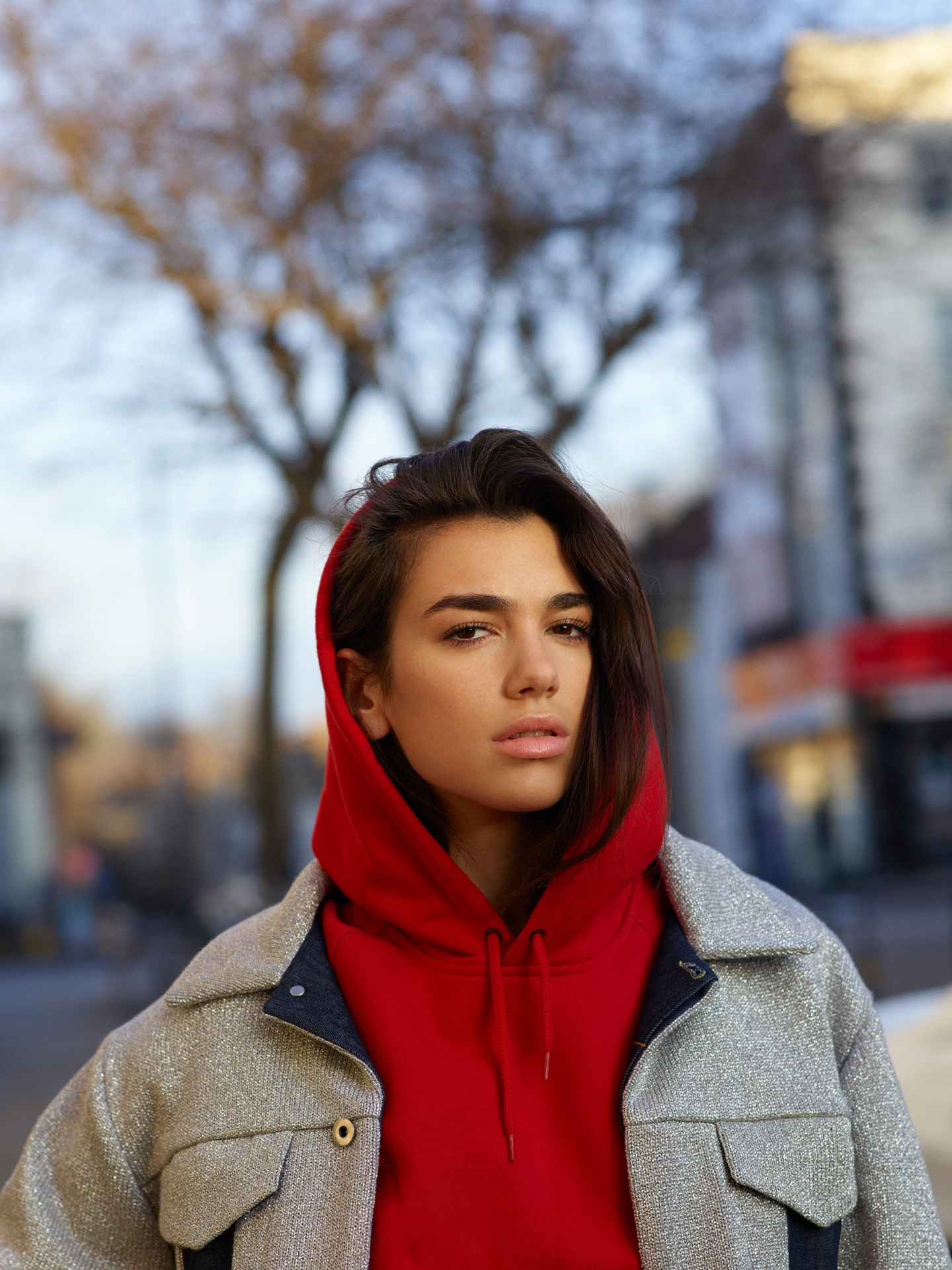 Dua Lipa has a new tattoo on her hand that says "PATIENCE." It is, she confirms when I ask, partly inspired by her self-titled debut album, which was initially slated for release in September 2016. After being pushed back to February 2017, and then pushed again, the British-Kosovar pop star's record is finally due on June 2. "I'm so proud of where it is now," she tells me in a breezy room in Warner Music's HQ in west London on an otherwise burning hot May afternoon. The slow process has taught her to "be patient, be kind, and be mindful of my surroundings. I'm taking everything day by day."

Lipa explains that the delays were all under her control: "I felt like something was missing, and I wanted to write a bit more. I added 10 new songs to the album, so that people could hear another side to me." The 21-year-old has made her name with a slew of ballsy, chart-friendly pop songs with swagger: see "Hotter Than Hell" and "Blow Your Mind (Mwah)." On Dua Lipa she leans into her obvious strength for empowerment bangers, but offsets it with moments of stripped-back realness. Opener "Genesis" is a more chilled-out anthem about re-assessing a relationship, while the Miguel-featuring "Lost In Your Light" has a low-key strut perfect for driving with the windows down (both are reminiscent of her breezy debut single, "New Love"). The album closes with "Homesick," a straight-up "I miss you" ballad, and a showcase for Lipa's fiery voice over an understated piano backing.

Dressed in red from head to toe, and playing with a thick chain-and-leather choker around her neck, Lipa chats frankly about the album process, and why anyone would be wrong to think she's not the one in the driving seat.
Is there a song on the album that was particularly personal to write?
Yeah, a song called "No Goodbyes." I was basically mourning a relationship that hadn't ended. I was pre-empting the future. It was one of those sessions where it took me a really long time to buckle up the courage to write about it, in the fear that that person might hear it and know it's about them. But I've also come to that point in my life — which is why I think the timing of the album is so right — where I'm no longer afraid of that person knowing that that song is about them. That gives me a lot of clarity.

And ["Genesis"] is about longing for that honeymoon period in your relationship, and wondering why a situation has changed. But then you realise that you're always changing, and certain situations are going to change you. You're wondering why a relationship isn't the same when it first started, and you're pushing for it to work because you really care about that person and the memories you've both shared.

Now, when I listen back to the songs, I think, God, I can't believe it. When you see how things pan out later in your life, you listen to a song [you wrote] and think, This is where it started to fall apart. I think there's strength in vulnerability and being able to show when you're upset or heartbroken or homesick.

Did you have to fight any battles to get this album to where you wanted it?
When you have a big team, there are always going to be a lot of opinions and people that love different songs. I take everyone's opinions, and listen back to all the songs, and see what people like about them. But at the end of the day, I [choose] the songs that I feel really confident in, and describe me. More often than not, everyone has agreed with me that it was the right decision. It's just about gut feeling. I just want to make sure that, at the end of the day, I don't look back on it and think, Why did I listen to this person? This album is a representation of who I am. I only get one chance at a debut.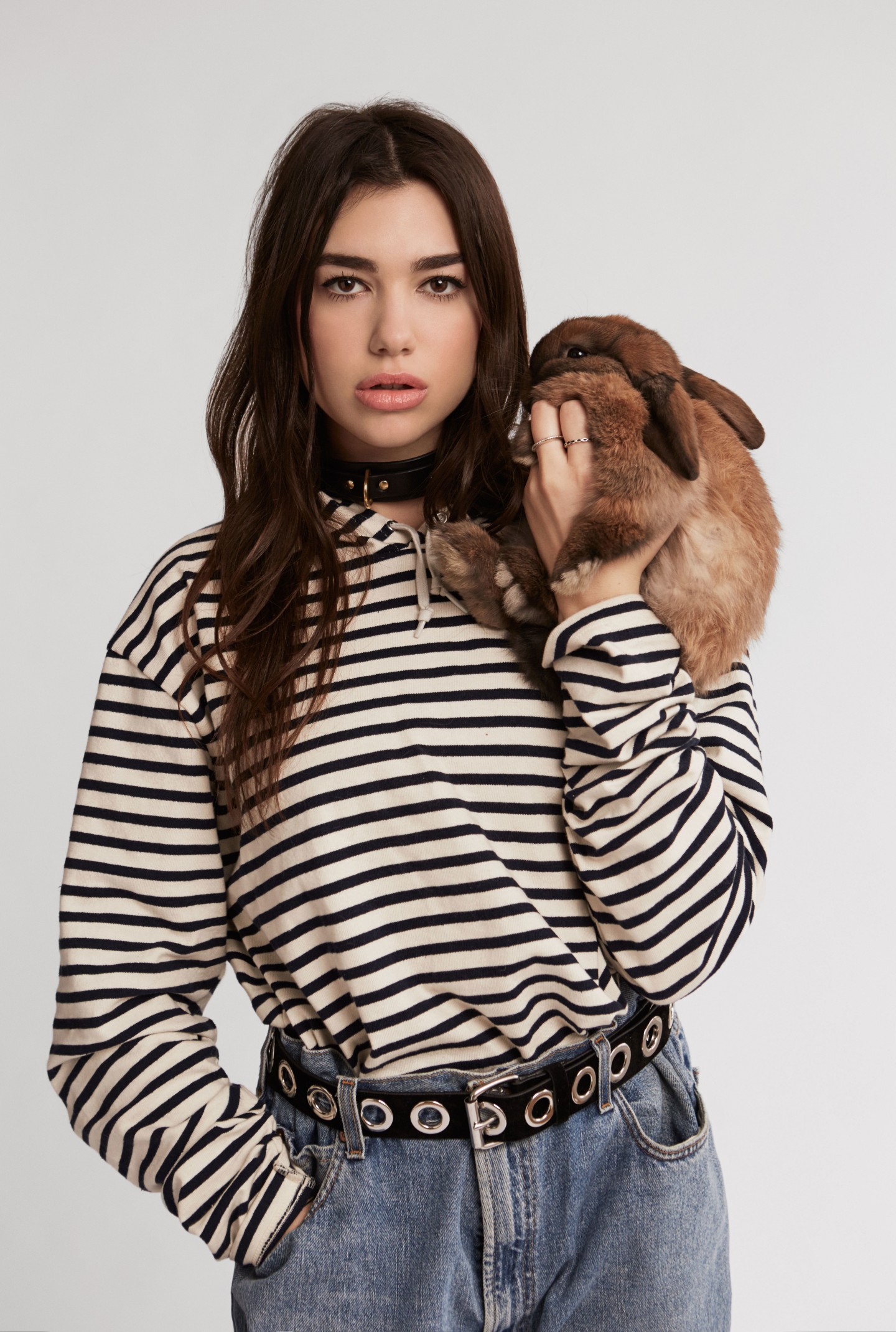 "I know there are a lot of male artists that don't write, but when you're a male artist, people just assume that you write your own songs. When you're female, that's taken away from you."
Before making music, you were briefly a model. Did you learn any lessons from that that stick with you?
The good thing that came out of [modelling] — even when they told me that I had to lose a lot of weight when I was 15 if I wanted to be successful — was realizing that the only thing I really want to do is music. I think the media has really painted a certain picture of what beauty is, and it's really jaded. As women, we're at quite a disadvantage; we feel we have to look a certain way to be presentable. But [music] was the only thing for me where I could be myself, and let the music speak for itself.

[Music is] definitely freer than modelling. I never felt in control [as a model], but with music, I feel I'm presenting myself, and there's so much more comfort in that. As a model, you're always presenting someone else and their brand.
Do you feel there have been any misconceptions about you?
Being female in the industry, it's always tough if you're not an artist that's always sitting by a piano or a guitar, [making] people believe that you write all your songs yourself. Everything about this process has been really personal to me, I've made sure that everything comes from me. I've been in these sessions and written these songs. Even in the recording process and production, [I've] been really involved in it because that's what's really important to me.

There's lots of artists who don't write their songs, and that's fine too, but I feel like if you're not out there with an instrument, and you're a pop artist, the misconception is that it might be manufactured in a way. People don't really think that about men. But there are a lot of female artists that work their asses off. I know there are a lot of male artists that don't write, but when you're a male artist, people just assume that you write your own songs. When you're female, that's taken away from you.

You've described hip-hop as a big influence on your songwriting; what's your relationship to hip-hop?
When I moved to Kosovo at the age of 11, everybody there listened to hip-hop. I was so obsessed. The first concert I ever went to was in Kosovo when Method Man and Redman came down, and it was the most fun ever. Then I went to a 50 Cent concert, and Chamillionaire came down to Kosovo as well, Snoop Dogg, Busta Rhymes.

What do you think people should know about Kosovo?
There's no denying the fact that it's far behind metropolitan cities like London or New York or Berlin — I'm mainly speaking for Pristina — obviously, after the war it was run down. But the city is so involved in the arts and being creative, and there is so much talent in Kosovo and I feel a lot of it has yet to be discovered. It's absolutely beautiful there; you can go to the mountains and ski in the winter, and you can go to the beaches a couple of hours away. There's also such an amazing sense of community. Everyone looks out for each other, you really feel safe.