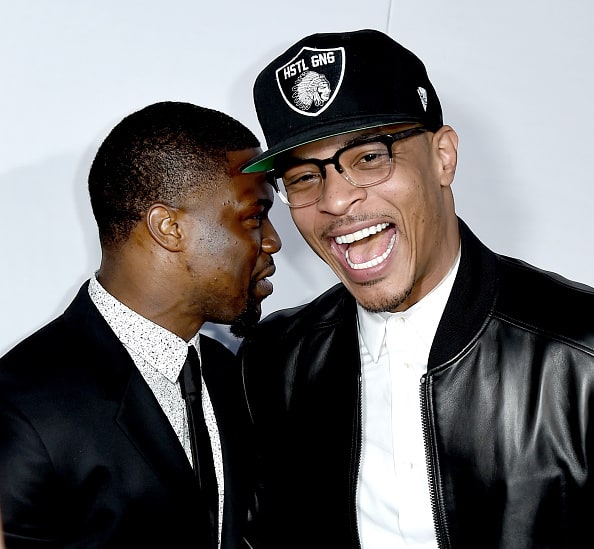 T.I. and Kevin Hart are developing a television show, The Studio, at Showtime, Deadline reports.
The show is about the round the clock antics that happen in a music studio. They won't be series regulars, but T.I. and Hart are expected to make occasional appearances on the show in addition to their roles as executive producers. The show is going to be written by Everybody Hates Chris alum Ayesha Carr.
T.I. and Hart have worked together in the past. They both starred in 2015's Get Hard, and Hart's rap alter ego Chocolate Droppa has a single, "Baller Alert," that features T.I. and Migos.