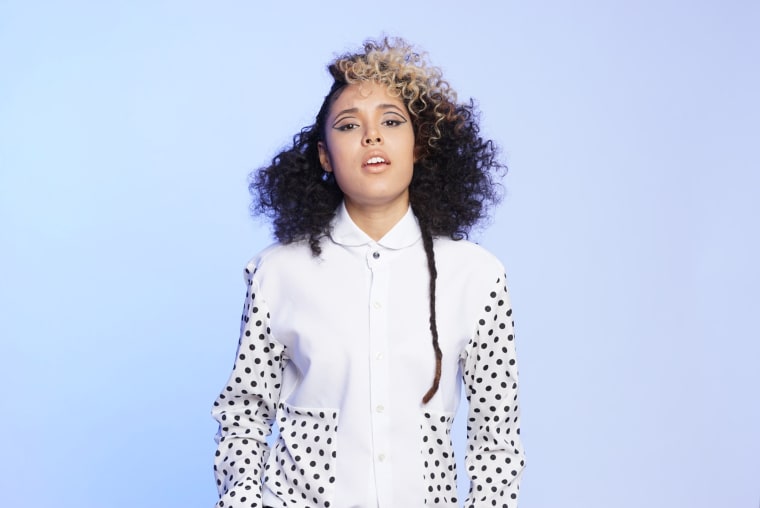 Brooklyn newcomer Tangina Stone has recruited legendary singer Nelly Furtado for her new single "Exposed." It's a track about a relationship that's run its course and both Stone and Furtado are completely over it. "I've done too much lying and it's not good enough," Nelly sings on the hook.
"Working on "Exposed" with Nelly was a dream," Tangina Stone told The FADER over email. "I played her some of my music one day and talked about my ideas, and right away she had a great idea for this track that inspired me to really dig deep as a songwriter. I really got in my bag, [laughs]. This record is for anyone who has gone through a separation or breakup that involved having honest conversations with yourself and partner. Sometimes you expose so much of yourself; the good, bad, and very bad, and there is no going back. The relationship is over and that's just gotta be okay."
Furtado echoed her enthusiasm in an email and said, "Tangina and I met while writing together with The Skins and Zuri Marley in Bed Stuy , Brooklyn and hit it off; she has a unique perspective on life that bleeds through into her songwriting. Her voice cuts and soothes simultaneously."
Tangina is performing at Knitting Factory on Friday, June 9 as part of the Northside Festival.