In New Orleans, Party Busses Drive The Legacy Of Bounce Music
Since Hurricane Katrina, the owners and operators of the city's distinct party busses have created a thriving industry around their hometown sound.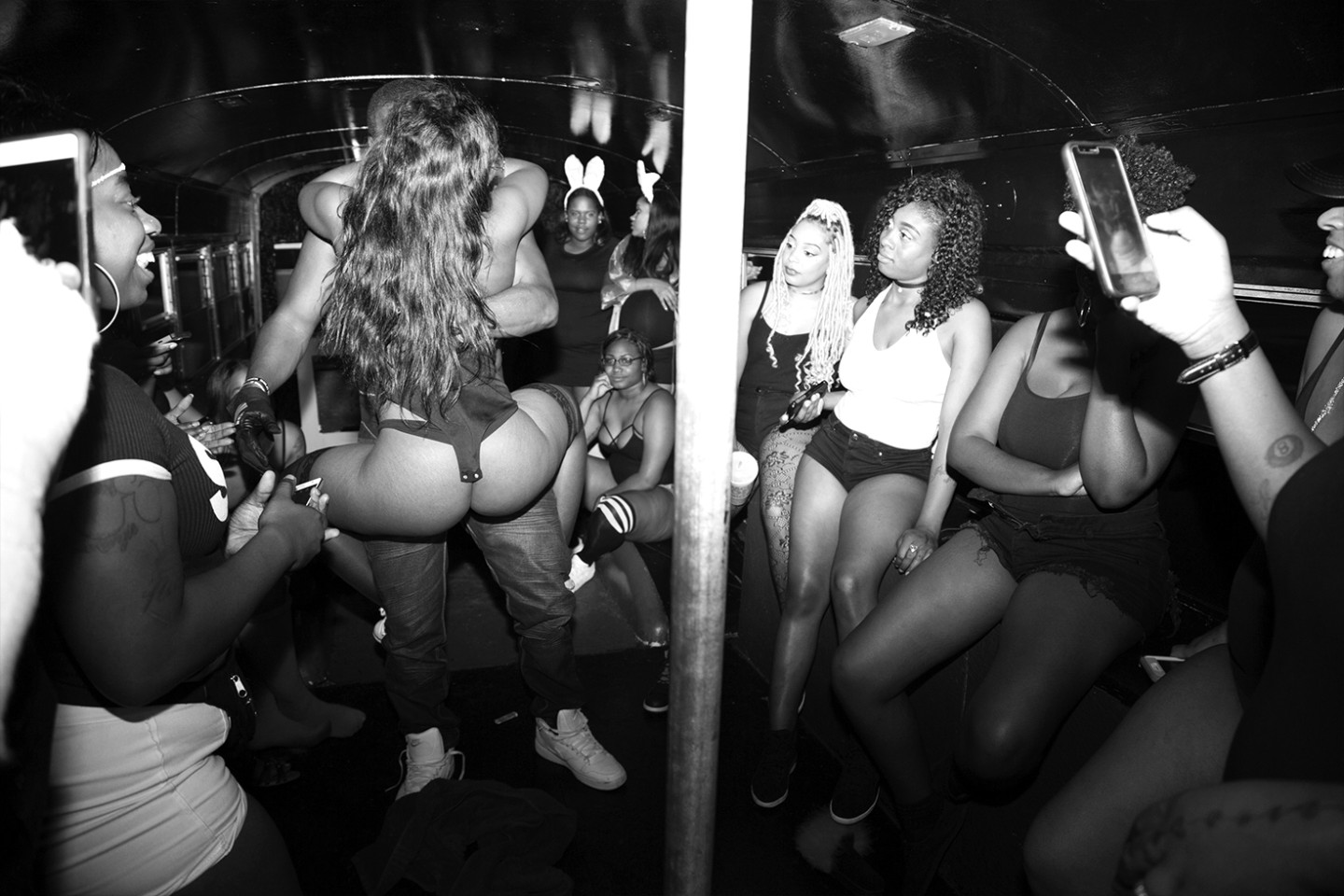 A common cliche about New Orleans is that music emanates from every street corner. That's not altogether wrong: for most of the year, Social Aid and Pleasure clubs, some of which have been around for over a century, sponsor second line parades that take over neighborhood streets, where large groups follow behind a brass band's buoyant notes. New Orleans is a place of traditions, and its status as the birthplace of jazz is a constant point of emphasis at annual festivals and in tourism campaigns. But at today's second lines, alongside the tuba and trumpet, another sound is just as prevalent — the unmistakeable samples, rapid drum patterns, and explicit chants of New Orleans bounce.

On any given Friday or Saturday night, the loudest and most public displays of bounce music come from eye-catching, brightly painted party busses. You can hear them coming from blocks away — the "Triggerman" and "Brown Beat" loops, cornerstones of the energetic rap subgenre, blast out of their sound systems and signal their arrival. They roll slowly through major intersections and stop at notable spots in the city, along the lit-up downtown strip of Canal Street and underneath the towering I-10 highway overpass in the Treme, to let passengers get out and do their dance. Over the past 12 years since Hurricane Katrina, the owners and operators of these busses have created their own thriving industry around bounce music in New Orleans.

By most accounts, including his own, the man who got it all started is Andrew Honeycutt, a.k.a. DJ Whatever. As an event DJ in the late '90s, the 50-year-old purchased a small school bus and would play his sets out of the back to avoid loading and unloading his equipment. In 1998, he was DJing a child's birthday party when it started to rain; the mother of the young birthday boy suggested that the kids get on the bus. "Them kids went crazy, basically," he told me. The positive reaction inspired him to buy a full-size school bus and install the loudest audio system he could find. He painted the bus purple — a color "fit for a king" — and brought it to every DJ gig. "They used to laugh at me," he remembered. "I never thought that people in New Orleans would see what I was doing and come behind."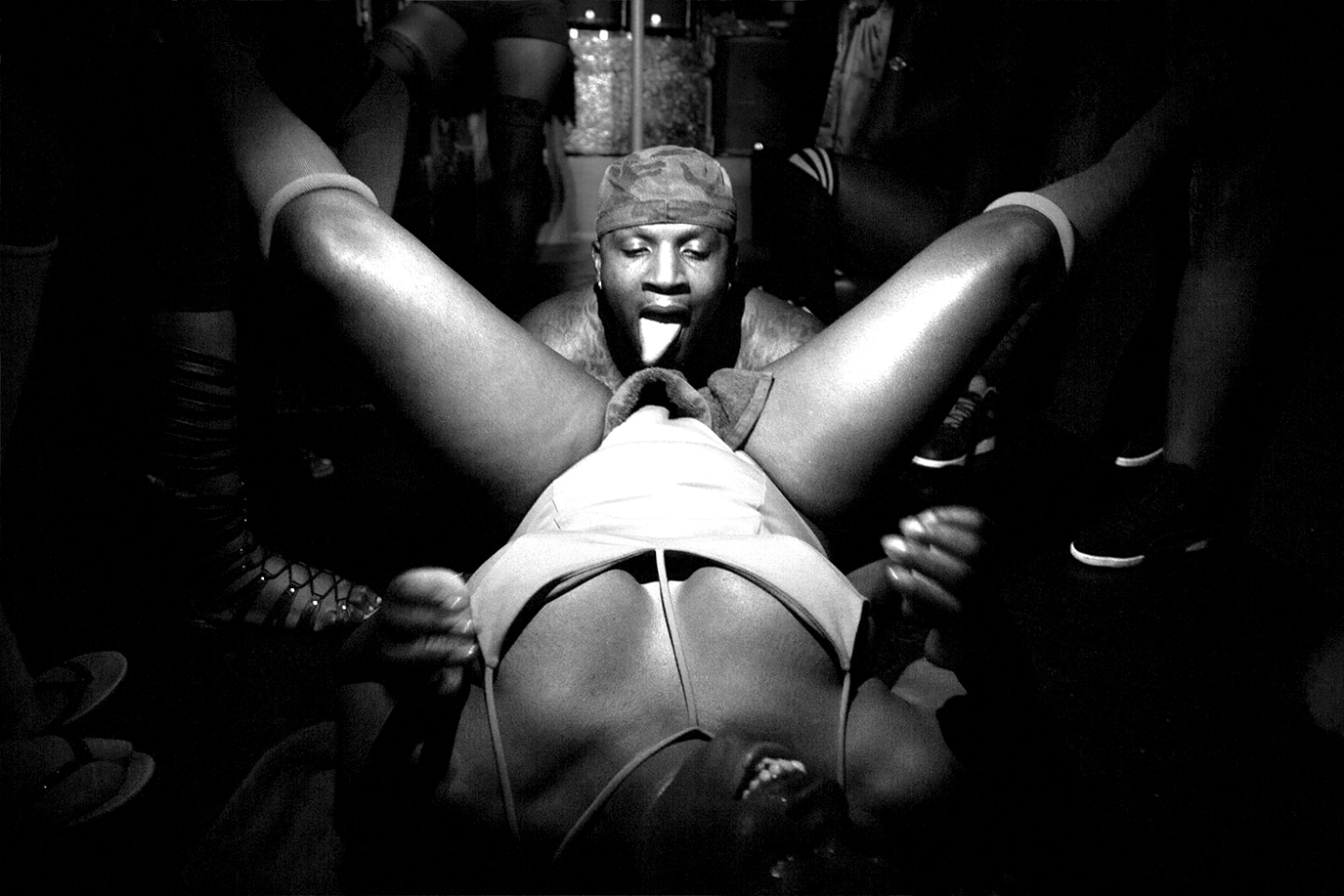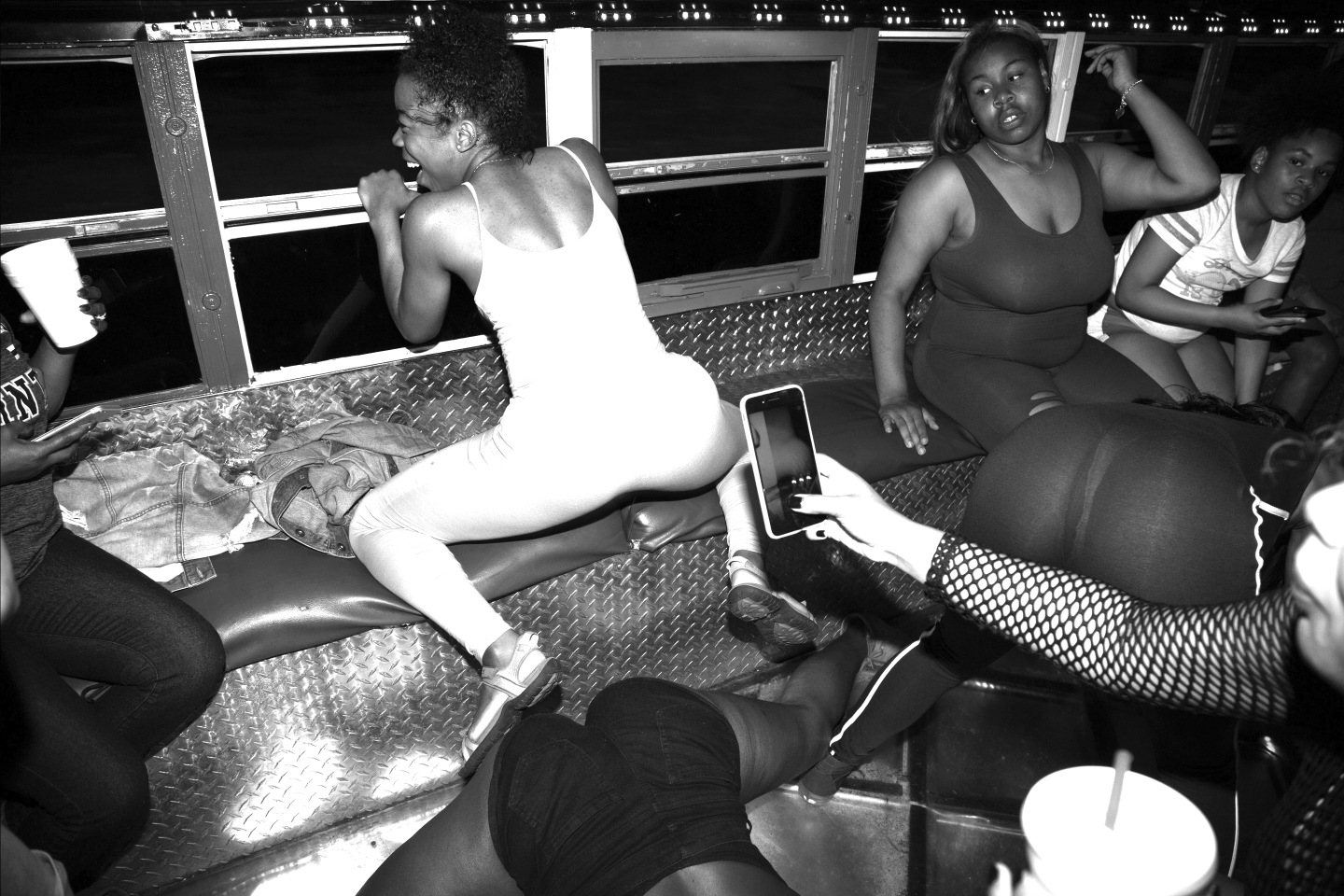 "There's no club in the city you can go to without hearing bounce. You can go to a ballroom and hear Bobby "Blue" Bland playing with a bounce beat. That's just New Orleans." - Darryl "Doc" Coulon
Darryl "Doc" Coulon, a 47-year-old 7th Ward native with neat braids who owns the party bus company called Prime Time, estimates that, in the last decade, the amount of party busses in the city has grown to between 25 and 30. After Hurricane Katrina, Darryl ran into Andrew, who shared with him the ins and outs of his growing business and helped him build his first bus. A former New Orleans police officer, Darryl sees his bus as a constructive outlet and safe haven for the city's youth. "What is there for black kids to do in New Orleans?" Darryl asked rhetorically. "The roller skating rink is in Kenner, there's no more Plaza — what else is there to do but get in trouble?"

Andrew's Club Whatever bus and Darryl's Prime Time bus have become staples on the streets of New Orleans. They rent their vehicles out for around $100 an hour for birthdays, proms, and bachelorette parties. Their passengers range from young children to the elderly, from fraternity brothers to church groups, and from 9th Ward natives to tourists from out of state. But the one constant, as Johnson said, is the soundtrack: "Bounce plays a big role, not just on the bus, but in New Orleans period. There's no club in the city you can go to without hearing bounce. You can go to a ballroom and hear Bobby 'Blue' Bland playing with a bounce beat. That's just New Orleans."
Though New Orleans rap artists began defining their own distinct sound in the late '80s, the commonly agreed-upon birth of bounce music came in 1992, when TT Tucker and DJ Irv recorded "Where Dey At," sampling The Showboys's "Drag Rap" to create the "Triggerman" beat. The two had been performing the song at a nightclub in the 17th Ward and recorded their live performance to cassette, providing a template that spread quickly throughout the city.

Like the brass band and Mardi Gras Indian musical traditions, bounce has always been rooted in public performance and participation. The sound was cultivated in New Orleans's public housing projects: block parties in the courtyards of the old brick buildings, all torn down and replaced with mixed-income units in recent years, served as a stage for its up-and-coming artists and roll call shout-outs to wards and projects became a bounce standard. "That's your set, that's your area, that's the foundation," explained Cheeky Blakk, a Lower 9th Ward native and 25-year veteran of the bounce scene. She performed live for the first time in the Desire projects in 1993. "My uncle Ice was my DJ," she recalled of her infamously raw-and-uncut live show. "You can't do what you do in the projects at a concert."

By that time, independent labels like Take Fo' and Big Boy were capitalizing on local demand and selling records in high volume within the region. Cheeky Blakk's debut album, Gots 2 Be Cheeky, released on Mobo Records in 1994, featured her breakout, Mannie Fresh-produced singles "Twerk Something" and "Bitch Get Off Me," which became immediate local favorites. Artists like DJ Jubilee and Partners-N-Crime, among many others, were seeing local success, while Cash Money and No Limit were gradually garnering national attention for their mixture of bounce and Southern rap sounds. But as the decade came to a close — and Juvenile, Lil Wayne, and other rappers from the city started to become national stars — bounce remained a relatively insular, though thriving, scene.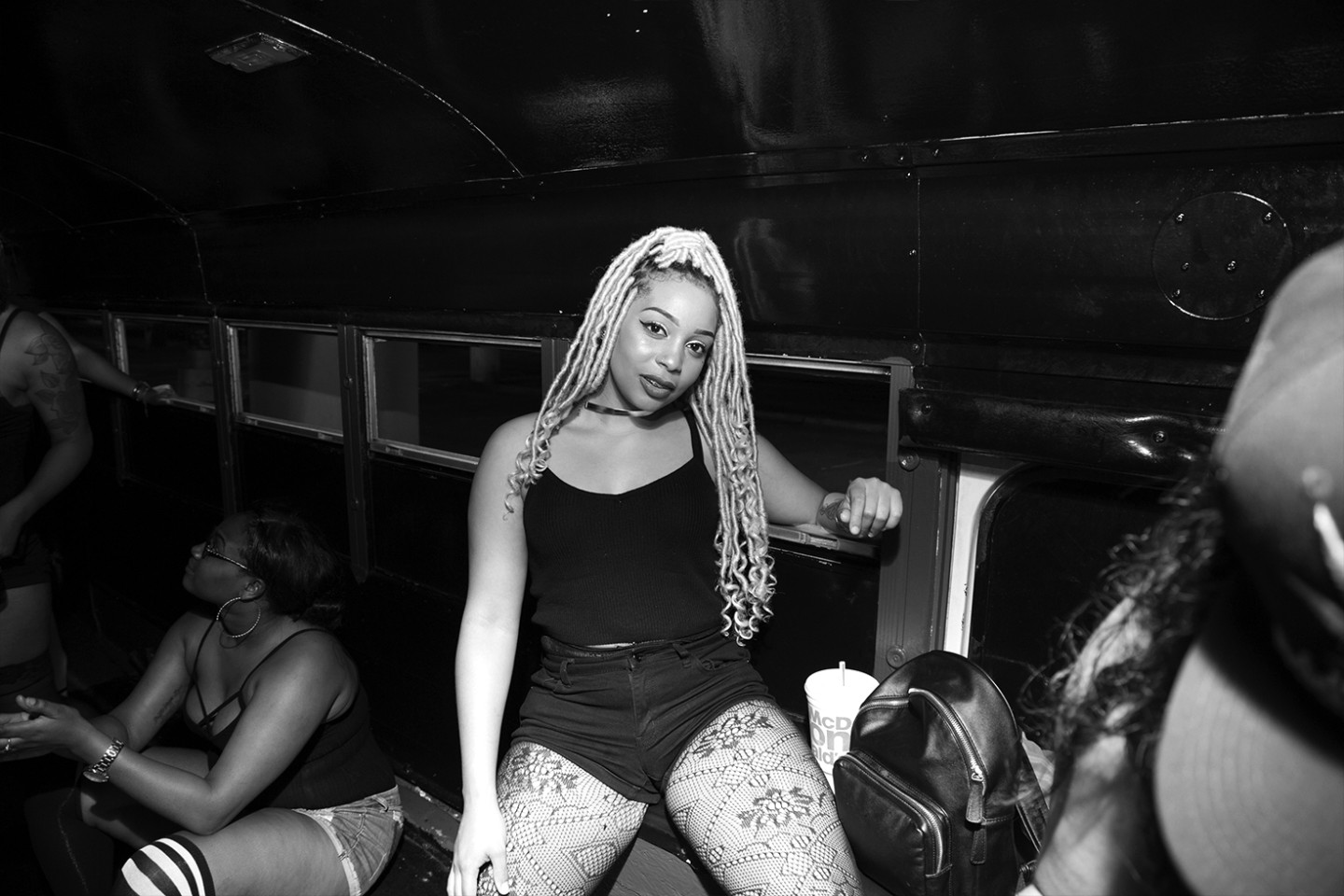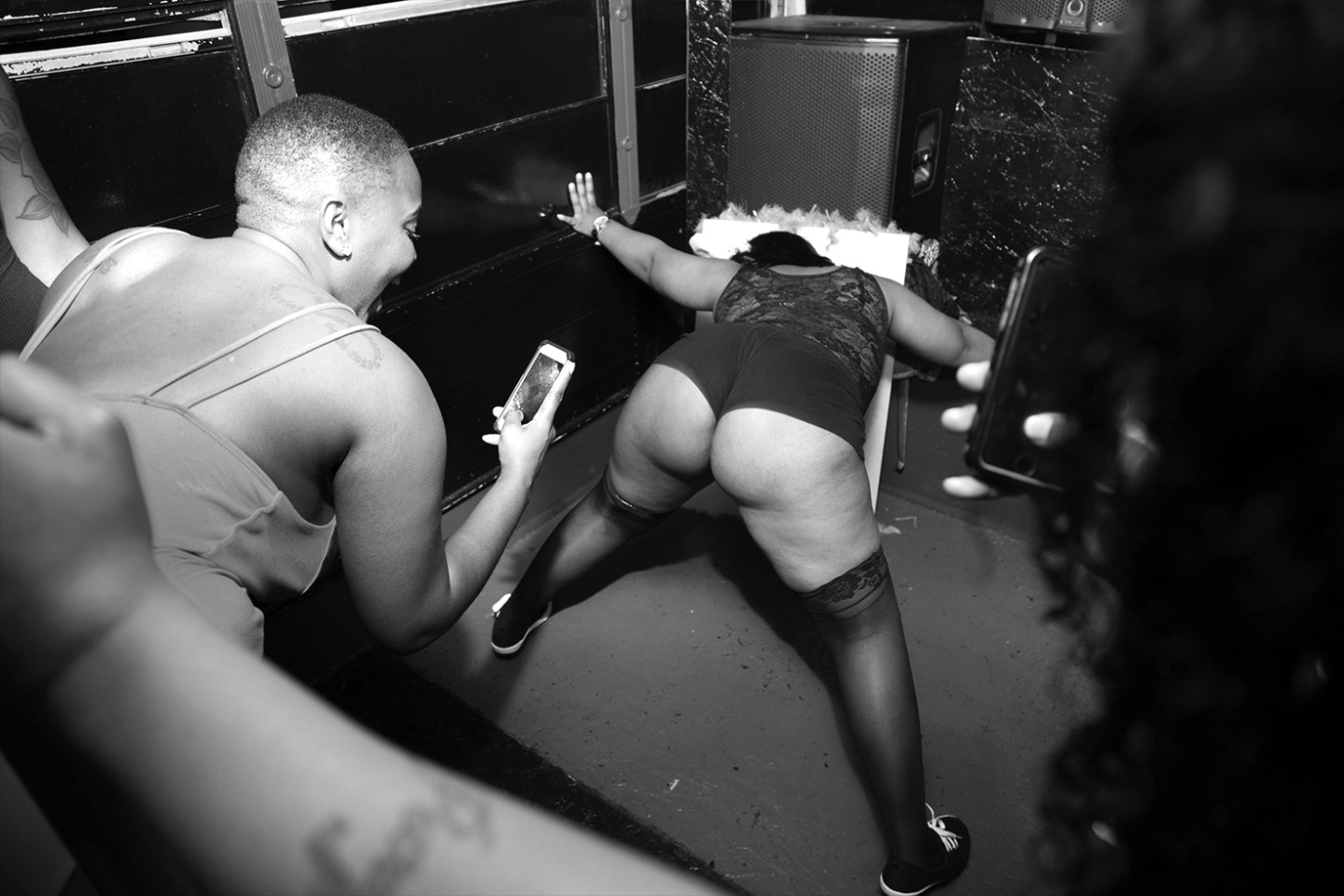 When Hurricane Katrina hit and the levees broke, more than 200,000 New Orleans residents were displaced by the floodwaters, according to a Census Bureau report in 2006. The city's most marginalized natives — working class, black New Orleanians — were the most impacted. They were forced to relocate to Houston, Dallas, Atlanta, and other locales around the country, and they carried their culture with them.

"When we were displaced from Katrina, our music was displaced as well." Big Freedia, who has become the most high profile artist to emerge from the scene, told me over the phone. After the storm, she consistently performed at bounce nights in Houston, where a large community of New Orleans natives craved the familiarity of their hometown sound. "People would be like, "Can you send me a song? Can you ship me a CD? Can you email it to me?" she said. "And they would pass it around to the DJs in different cities and states. So the music grew outside of New Orleans."

As some residents began returning home, the bounce scene started to rebuild and the music became a unifying piece of the city's cultural memory. With the rest of the country's eyes on New Orleans, Freedia and other gay and trans rappers lumped into the category of "sissy bounce" — a term the artists firmly rejected — became subjects of fascination for national media outlets. Freedia was able to parlay this attention into national fame, taking her energetic live show out of the context of New Orleans and bringing it to awed, and sometimes outright confused, listeners around the country. Twerking, which Cheeky Blakk coined in her 1995 single, briefly became the center of a debate about appropriation after Miley Cyrus's performance at the 2013 VMAs. But in New Orleans, bounce music has never been a passing fad.
It's a sticky spring night and Domonique just made 23 years old. To celebrate the occasion, she's rented out Darryl's Prime Time bus along with a large group friends and relatives. The cushioned benches are full of strong looks: the birthday girl wears a pink feathered tiara, while others sport bodysuits, patterned dresses, and brightly colored sneakers. Before cutting on the music, Darryl plays his list of rules, recorded for him by New Orleans radio fixture DJ Chicken, which he's been using for the past seven years. Chicken's voice comes on the bus's system over the "Brown Beat" to remind the passengers that "the bus don't run off gas, it runs off ass," and to announce that there will be "no sitting down."

The machine gun-like tongue roll that opens Shardaysa's 2016 track "Gimme My Gots" gets everyone up from off the benches and into the open center. While he drives, Darryl adjusts the music on an iPad mounted at his side. For the young crowd, he runs through other recent local hits like GameOva Reedy's "Freestyle," alongside DJ Jubilee's '90s classic "Get Ready, Ready," as the young women use the benches and poles inside the bus to hold up their gyrating bodies. When we stop underneath the I-10 overpass, the gas fumes of the bus are muffled by the commanding smell of fried food from a nearby store. Some disembark and continue to dance, placing their hands against the side of the bus and bending over to shake to the beat. Others stand to the side, gassing up the dancers and recording videos on their phones. While we're parked under the highway, two other party busses pull up and park to form a half circle, their sound systems echoing under the concrete beams of the interstate.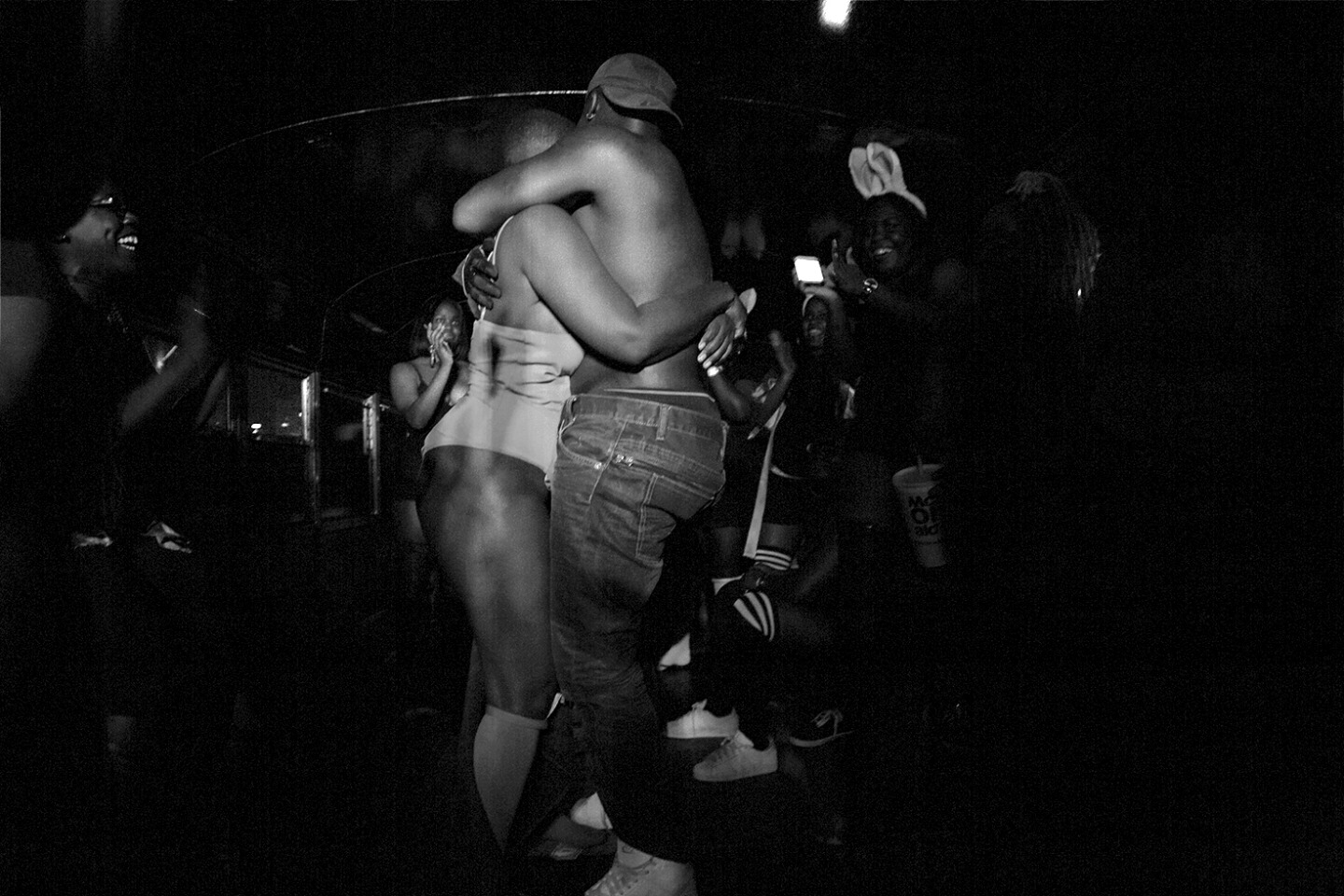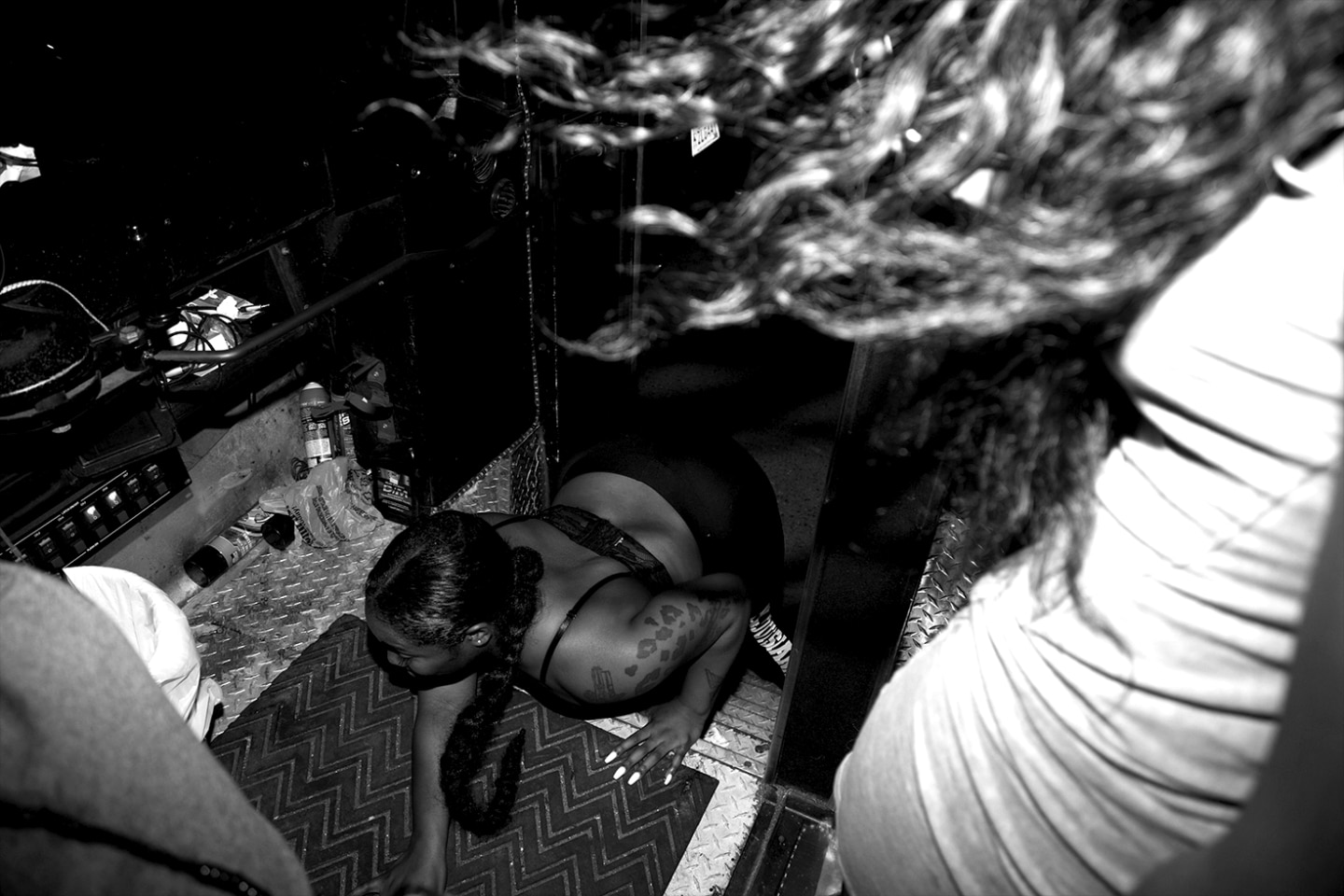 "When we were displaced from Katrina, our music was displaced as well." - Big Freedia

Darryl, who said he does around 25 parties a week, believes the busses have become a part of New Orleans's tourism industry. "It's got to a point where you think of New Orleans as street cars, French Quarter, and party busses," he said. "I've had women call me from Miami and Atlanta to come here and do bachelorette parties and want a party bus." As we roll down the main downtown drag of Canal Street, an older couple coming out of a hotel stares in confusion, and a group of bros wearing polos, shorts, and flip-flops call out drunkenly to the passengers and vaguely attempt to bend their knees in sync with the music.

While other drivers utilize the internet to advertise their busses, Darryl solely relies on word of mouth and the phone number that's painted on the side of his vehicle. But each driver that I spoke with stressed the diversity of their clientele. Mike, a Lower 9th Ward native who has operated the Club Mayweather bus for the last six years, said that for customers outside of New Orleans's black communities, the busses can mean access to an "authentic" bounce experience. "Some people only experience bounce music here or there," he explained. "Let's say they saw Big Freedia put on a nice show at Jazz Fest, but that's the farthest they got. You see the bus come up that street and you're like, 'I want that.'"


Mike's bus has gained local notoriety in recent years for its celebrity clients: Solange rented Club Mayweather as transportation to and from her wedding in 2014 and, the following year, Beyoncé filmed parts of her "Sorry" video on the bus. Beyoncé, along with other major artists like Drake and Diplo, have sampled and featured bounce artists in their music, bringing the sound into the periphery of mainstream consciousness.

But beyond Big Freedia, national success for New Orleans artists has been elusive. While the music is ever-present — "They can't go a day without playing bounce on the radio," Freedia told me — the infrastructure of the scene has changed. The displacement from Katrina spread the seeds of bounce across the country, but it has also led to rapid gentrification, altering demographics, neighborhoods, and businesses. "Before the storm, there were a lot more places to perform in the city," says Darryl, who worked as a bodyguard for bounce artists like Partners-N-Crime and 5th Ward Weebie in the early 2000s. "Now it's nowhere to perform." The busses fill a void in that regard, serving as a midway point between the block parties and club nights where the music developed.

After close to two hours on the Prime Time bus, Domonique and the rest of her group are no longer following the "no sitting down" rule. But Darryl keeps the volume high as he drives across the Industrial Canal and into the Lower 9th Ward. When he pulls up to drop the group off, he transitions from Sissy Nobby's "Josephine Beat" into Rebirth Brass Band's "Casanova," a second line staple, and the women sashay out of the folding doors to tuba and horns. When the bus is empty, Darryl cuts the music off and swings the vehicle around. Then he's off to pick up his next party.