Jay Z's TIDAL streaming service has launched a mysterious new ad campaign, which features the text "4:44" with a light pink background. The ads have appeared at subway stations in New York City and in Times Square, as well as online on sites such as Complex, 2DopeBoyz, The Undefeated, and The FADER website. As Complex points, some sleuths on the KanyeToThe forum noticed that the source code for the ad on the website includes the words "Tidal" and "Superhero."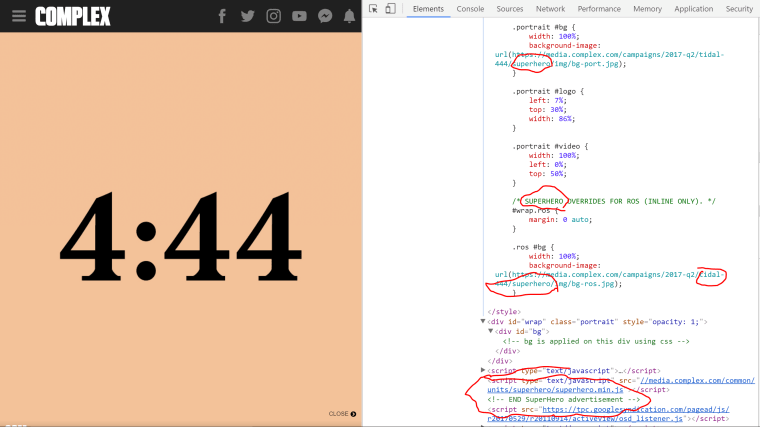 The ads, and their source, have led fans to speculate that the service is hinting at the release of a new Jay Z album. The Brooklyn native has been tapped to headline multiple festivals and Swizz Beatz recently hinted that Jay was in "AlbumModeZone." in a post on Instagram. Both Jay Z and Beyoncé have expressed their love for the number 4: Beyoncé's fourth studio album is entitled 4 and Jay Z wrote about his interest in the number on his Life+Times site in 2013. Beyoncé and Jay Z were also born on the fourth day of September and December, respectively, and were married on April 4.
Others fan theories regarding the ads include a reveal of the birth of Beyoncé and Jay Z's twins and the release of a collaborative album between the couple, but we'll have to wait and see.
Representatives for Jay Z and TIDAL were not immediately available for comment.