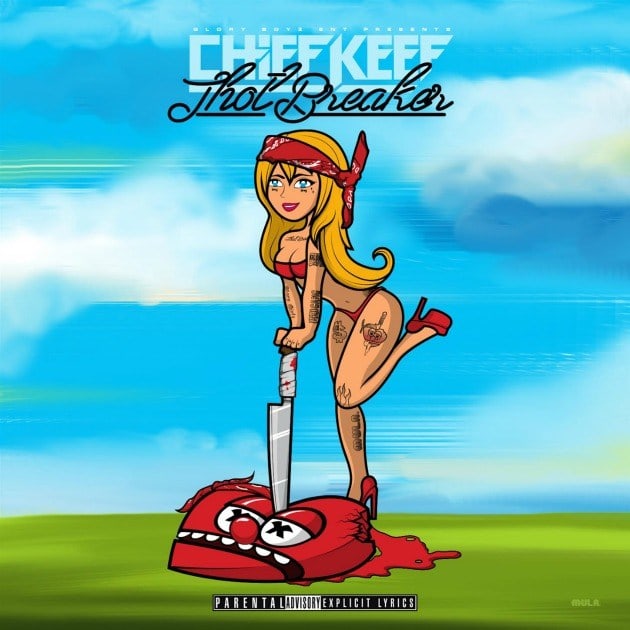 Chief Keef's second mixtape of the year, Thot Breaker, dropped late on Thursday night. Initially intended to come out on Valentine's Day, the project was pushed back to a June release. Thot Breaker is Keef's second of three announced mixtapes for the year. Two Zero One Seven came out on January 1 of this year.
The 13-track tape only has one feature, with Young Chop coming in on the track "Slow Dance."
Stream Thot Breaker on Apple Music.