Here's How You Can Stop The Senate From Taking Away Healthcare From 23 Million People
The Senate will repeal Obamacare. Unless we tell them not to.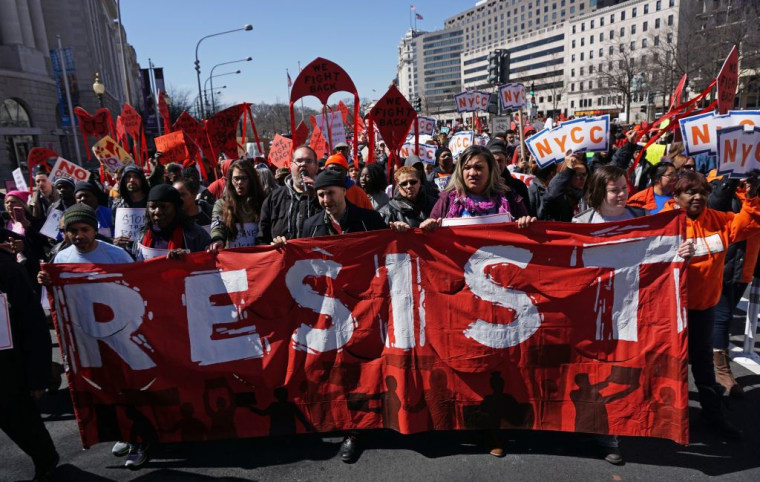 The Senate is on the verge of repealing Obamacare
Do not be fooled by the complacency of the Democratic Party, the lack of media coverage, or the impulse you might have to believe that the Republicans in power do not possess the moral void to throw 23 million Americans off of health insurance. That's exactly what they're planning to do now, and they will succeed unless the Senate – both Democrats and Republicans – feel an unprecedented swell of resistance against this truly evil legislation.
The thing is, the Republican Party knows that no one wants the American Health Care Act. Only 8% of Americans support it. When it passed the House in May, the AHCA was condemned as an $834 billion tax cut for the wealthy paid for by gutting Medicare and Medicaid and leaving 23 million uninsured.
That's why Republicans have been writing it in secret, in the hopes of ramming it through before the July 4 recess, in order to minimize opposition. "We aren't stupid," said one Senate GOP aide discussing why Republicans have refused to make the bill public. It's unprecedented in the history of American health care that legislation which will impact 1/6 of the economy and potentially millions of lives could become law without a single public hearing or debate.
An important point: no one except the people writing the bill (and perhaps some lobbyists) know what's in the bill. The degree to which it alters the house bill at all is unknown, but whatever it is, Republicans are doing everything they can to prevent you from finding out more. Just today, reporters have been blocked from recording senators in the hallways of Congress, an obvious attempt to further handicap coverage of their secret bill. These are not exactly promising signs.
Still hungry for activism? There's a lot more you can do
Write to your local newspapers
Senators and their teams pour over press clippings every morning to get a sense of how their agenda is playing out in the media. Get some friends together, bring a list of local publications, and brainstorm letters to the editor. Keep them simple, clear, and specific.
Organize peaceful sit-ins
It's impossible for Republicans to ignore actual constituents who show up at their workplaces and occupy them. Every member of congress has at least one district office, and while it's intimidating, gathering a number of concerned citizens and engaging in a bit of direct action is valuable in terms of sending a message to politicians and the media.
This has worked already in 2017!