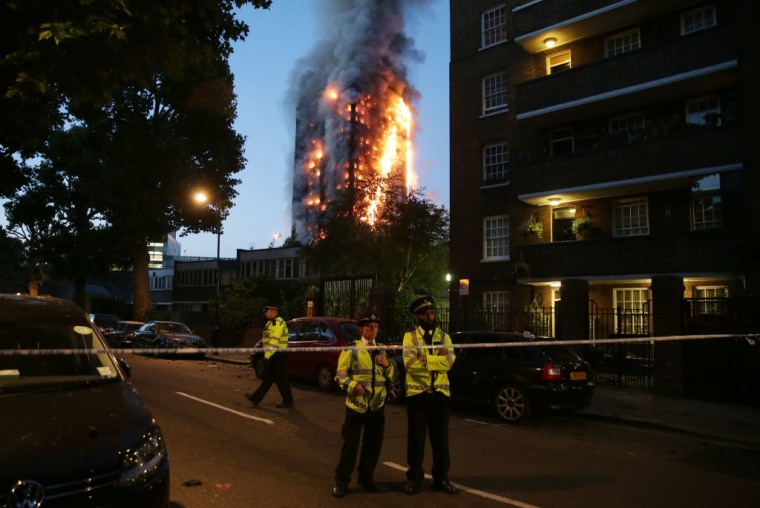 In the early hours of Wednesday, June 14, a fire engulfed a residential tower block in west London. Metropolitan Police have confirmed that 6 people have died, though they expect that figure to rise.
Hundreds of firefighters spent over six hours fighting the fire, which took over the 24-storey Grenfell Tower on Latimer Road, near Notting Hill, shortly before 1 a.m. The London ambulance service has confirmed 50 people had been taken to five separate London hospitals.
The residents of Grenfell Tower had reportedly raised fire safety concerns for several years before the fire broke out, according to a community action group.
Below is a list of ways you can make a difference.
1. Donate food and clothing.
2. Give money to the Greenfell Tower Fire Fund.
A JustGiving page has been set up to help raise £1M for residents who lived in the tower.
3. Contribute to the Latimer Road Fire Estate Appeal.
4. Give generously to West London Tower Fire Victims.
Shameela Islam-Zulfiqar is raising funds for the victims on behalf of the local Muslim community.
5. Keep supporting the Evening Standard's Dispossessed Fund.
London's Evening Standard has also launched an appeal. The Dispossessed Fund is an ongoing project to raise money to support Londoners in need.
London Mayor Sadiq Khan has urged anyone concerned about their loved ones to call the Casualty Bureau to seek help. The emergency hotline set up by the Metropolitan Police can be contacted on 0800 096 1233.