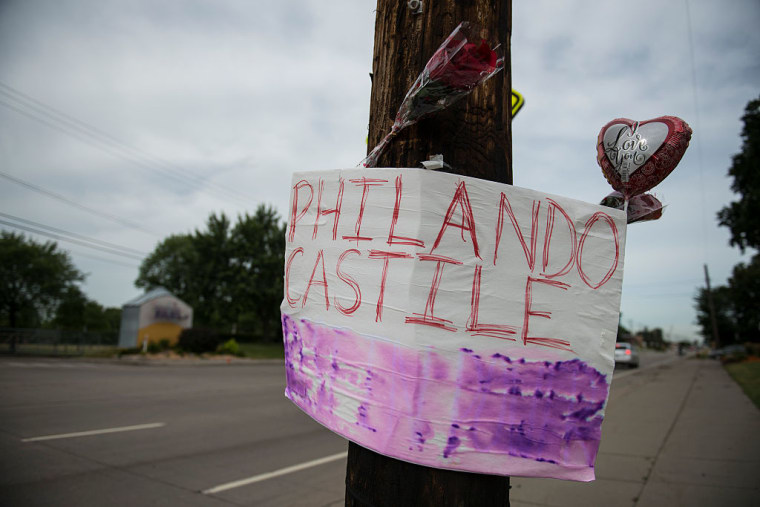 The Minnesota police officer who shot and killed Philando Castile was found not guilty on all charges on Friday, The New York Times reports. St. Anthony police Officer Jeronimo Yanez faced one count of felony second-degree manslaughter and two felony counts of intentional discharge of a dangerous weapon in the shooting death of Castile in July 2016.
The shooting took place during a traffic stop in a St. Paul suburb in July 2016. Castile's death immediately became national news because his girlfriend, Diamond Reynolds, livestreamed the aftermath on Facebook from the front seat of the vehicle. Her four-year-old daughter was in the back of the car when Yanez fired seven shots into the vehicle.
The video was an important piece of evidence in the case, along with dashcam footage of the incident, according to NPR. In the Facebook video, and on the witness stand, Yanez said that he believed Castile was reaching for a gun. In her video, Reynolds said that Castile had informed the officer that he had a license to carry a firearm and was reaching for his wallet.
The St. Anthony Police Department said that Yanez "will not return to active duty and announced that the city "has concluded that the public will be best served if Officer Yanez is no longer a police officer in our city."
"The system in this country continues to fail black people and will continue to fail us," Valerie, Castile's mother, said following the verdict.