Inside Bedouine's Modern Folk Masterpiece
In New York with Armenian songwriter Azniv Korkejian, whose first album is a timeless-sounding declaration of self-reliance.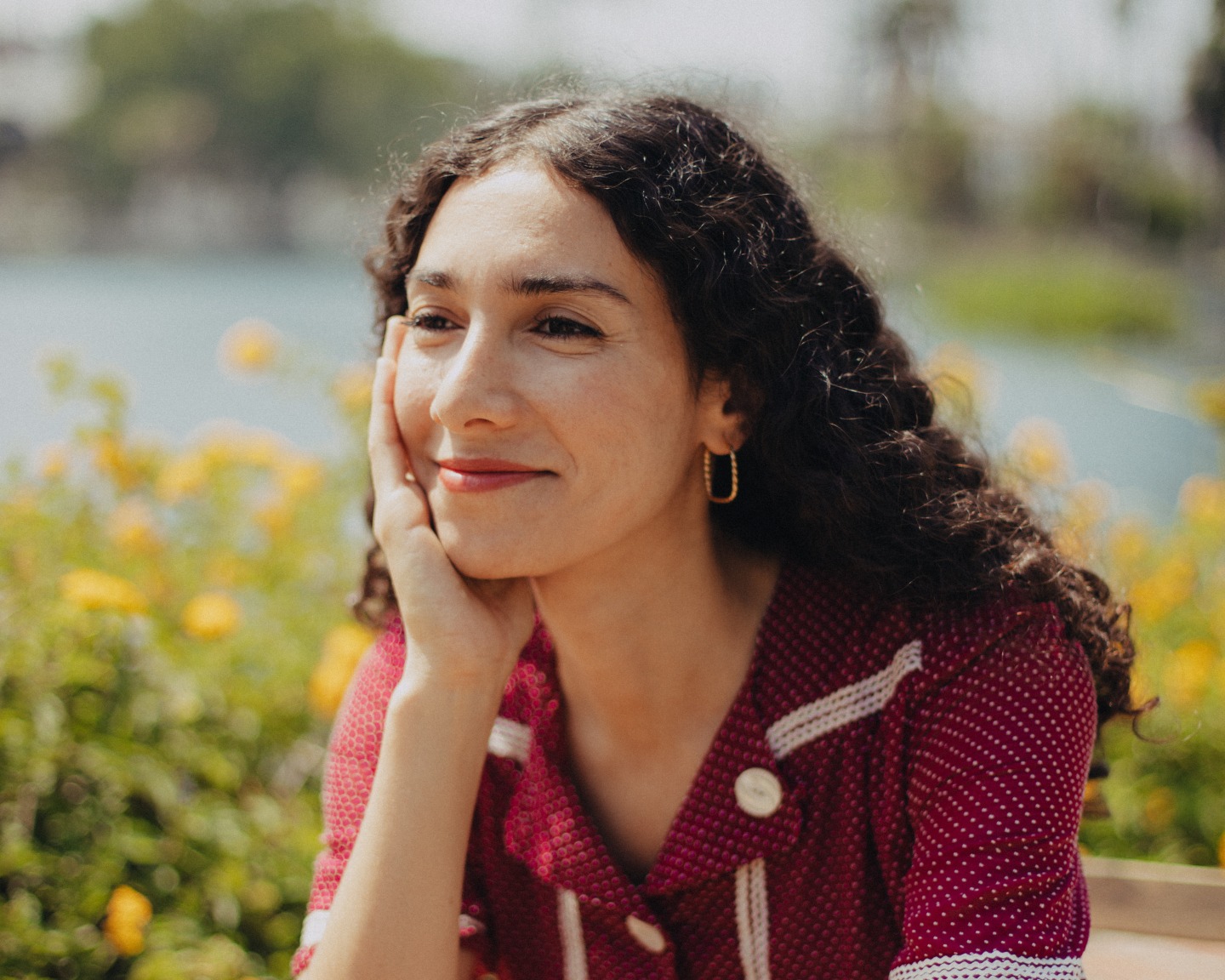 "The first time you see the horizon open up, it's the most calming feeling," Azniv Korkejian says when we meet in New York, on an insanely hot day near the end of Spring. She's telling me about Joshua Tree, her favorite place in the world. "The desert is expansive," she continues. "I don't like feeling crowded; I just love the quiet." The fledgling folk-rock songwriter and I are sitting on the windowsill of a corny surf shop in the SoHo neighborhood of Manhattan, where it is decidedly not quiet. Because of the heat, Azniv and I had to abandon the store's tranquil back garden to speak inside, above the chatter of yuppies buying expensive surf gear they'll probably never use, about the staggering album she made as Bedouine.
Azniv is 32, with wavy hair and shining brown eyes. Her family was part of the Armenian diaspora, during which around 100,000 people settled in Syria between 1914 and 1923 to escape the Armenian Genocide; "Bedouine," a feminization of the word "bedouin," is a nod to the itinerancy Azniv has in her blood. She was born in Aleppo, Syria, but lived her first 10 years on an American compound in Saudi Arabia, before her family unexpectedly won the Green Card Lottery. With that visa, the Korkejians hopped from the outskirts of Boston to the outskirts of Houston, until Azniv, sick of suburbia and yearning for art, left for school in Los Angeles.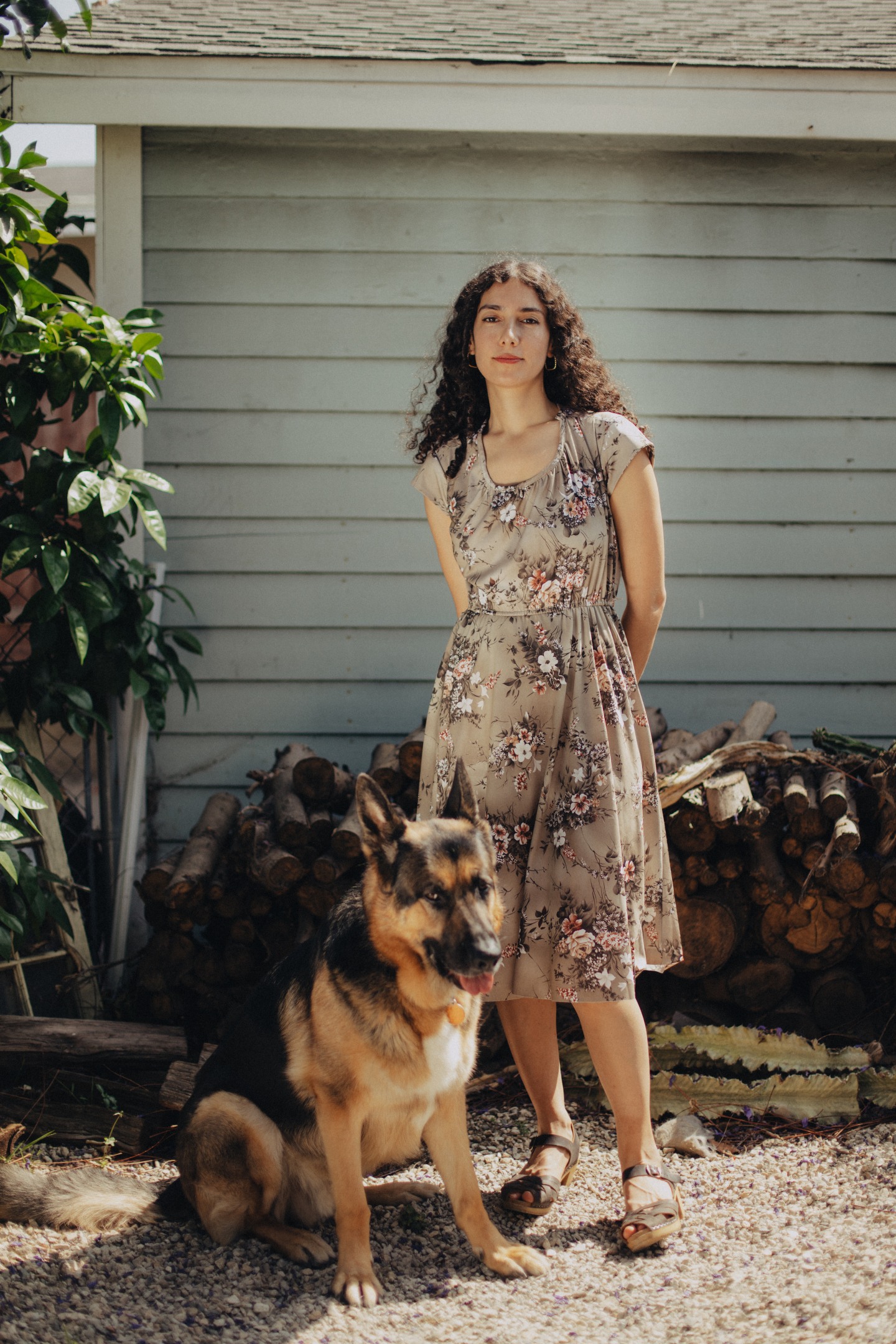 After graduating from Savannah College of Art and Design in 2011 with a degree in sound design, she started a career as a music editor in Hollywood — she just wrapped up her first feature, the Judd Apatow-produced, Kumail Nanjiani-starring The Big Sick, a dark rom-com about a Pakistani-American's relationship with his white girlfriend's parents. "I have to sit down and watch these things, scene after scene, repeated," Azniv explains of her film work, which she says she enjoys very much. "The more I watch something, the funnier it gets."

Three years ago, after Azniv switched from a 9-5 to a part-time gig, she was drawn to the idea of writing music for the first time. Words began to waterfall out of her, she remembers. "I couldn't walk down the street without it being poetic. It was just one [song] after another. I thought, I gotta do something with this or I'm gonna drive myself crazy."
Azniv received offers from people in the L.A. indie music scene who wanted to produce the songs, which she had started performing at clubs in central L.A., but she really just wanted to do it herself. Moved by Sibylle Baier's Colour Green, a lost folk album self-made on reel-to-reel tapes in the early '70s and finally released in 2007, Azniv was hell-bent on recording her first album old school. Simplicity was her main motivation, so she went to "the analog tape guy," Gus Seyffert, who's engineered records for Sia, Norah Jones, Ryan Adams, and Adele. The product of those sessions is exquisite: a remarkably cohesive collection of ten gripping and intimate folk songs, released this summer by Virginia label Spacebomb.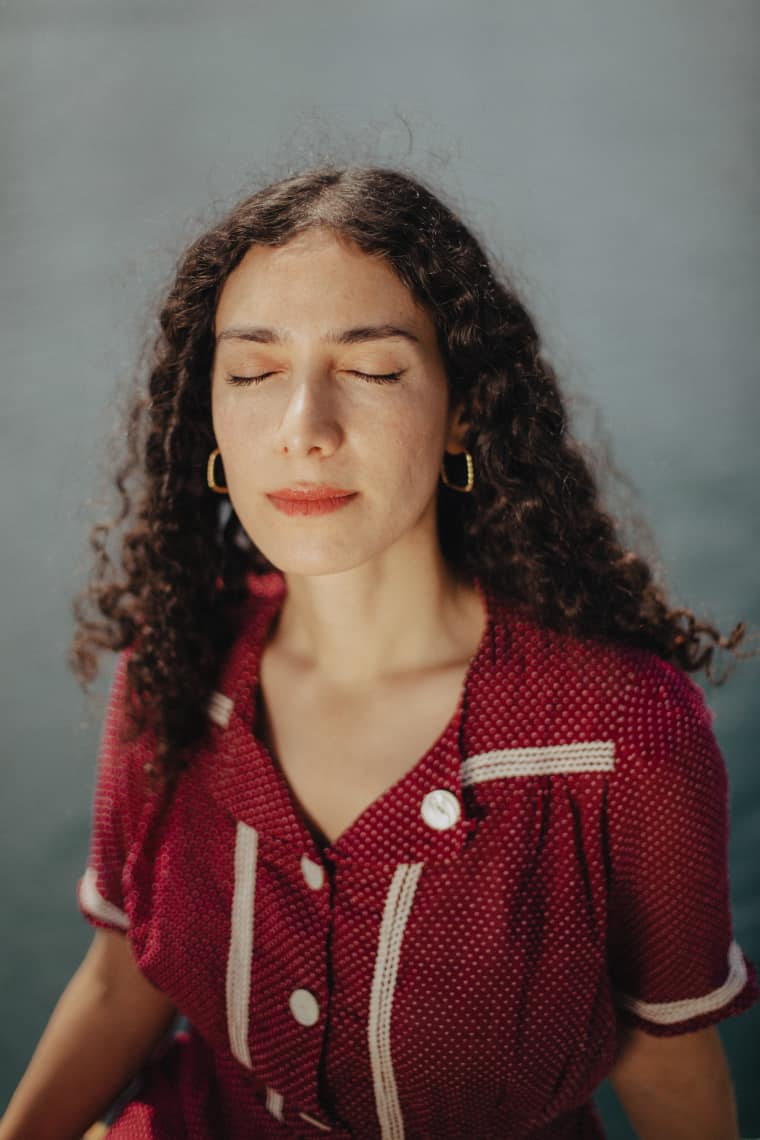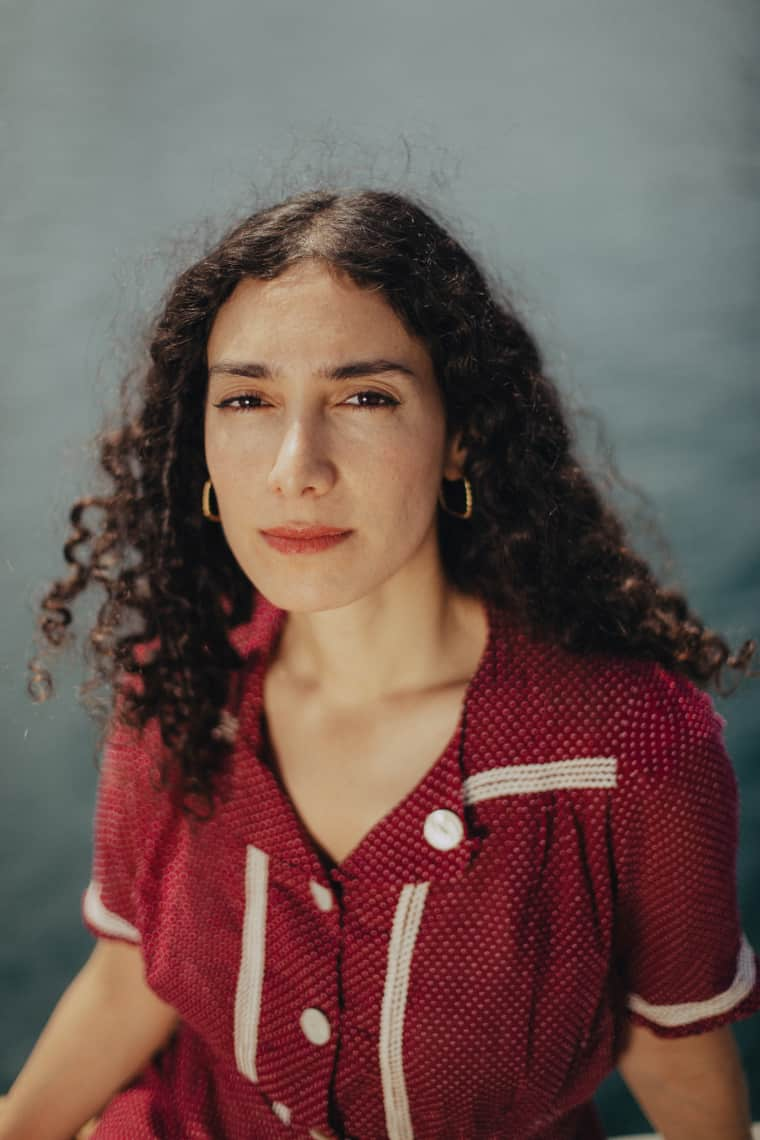 "I'm a sucker for the understated."
Armenian, Arabic, and Greek music permeated the Korkejians' home while Azniv was growing up. But on Bedouine's eponymous debut, only a field recording of far-off-sounding exchanges and car horns on her grandmother's street in Aleppo — positioned at the end of "Summer Cold," a somber and subtle rejection of violence — hints at her origins. These songs, Azniv says, are more about growth and movement than roots. "When I graduated college, I didn't feel attached to anything," she explains, "and I think it's because of growing up and leaving — [Saudi Arabia] was the closest thing to home I felt." Her musical inspirations mostly consist of classic storytellers like Carole King, Nick Drake, and Townes Van Zandt, artists who paired "simple, sweet, and soft" melodies with tales of city life, doomed romance, and solitude. "It's a very nutritious genre," she says, giggling. "I'm a sucker for the understated."

But while her folk predecessors sometimes dwelled in hopelessness, Bedouine finds Azniv unearthing her fears. "I've tried so hard/ to be there for you/ It seems it may mean/ disappearing for you," she sings glibly on "Nice And Quiet," the album's otherworldly opener. These songs celebrate a timeless truth: relationships shape you unequivocally, but you can only really ever find peace and home within yourself. "I do with little/ don't need a lot/ I get with what I got," goes "Back To You," a baroque-esque, midtempo, love-hate ode to Los Angeles's hazy cafes and endless freeways.
"There's a life cycle of a song," she tells me when I ask about her writing process, probably not realizing how spiritual she sounds. "You work on it, you work on it, you work on it, and then you close the doors and move on." The first song she completed was "Solitary Daughter," a speak-sung mini-masterpiece, and the record's best song. "Leave me alone to the books/ and the radio snow/ I'm fine by my lonesome/ I feel right at home," she croons over layers of undulating strings. Lines like "I'm not an island/ I'm a body of water" feel like spine-tingling revelations, much-needed reminders of the way humans are concurrent with the world, without choice.

Azniv says "Solitary Daughter" is "an aggressive reaction to someone wanting a relationship on their terms." There has to be more to it than that, I say. She agrees, before adding: "Beneath the surface there's so much — a rich system of inner life. There are things you don't see right away." It's a fitting image for someone who often sings about water, about swimming and drowning and oceans and morning dew. "Sometimes I don't even think about what I'm doing when I'm doing it," she says, choosing her words carefully, as the sun leaks through the surf shop window. "You kind of have to do some reverse engineering on why you wrote the things you wrote. Sometimes it's contradictory — and sometimes, it makes total sense."
From The Collection:
GEN F