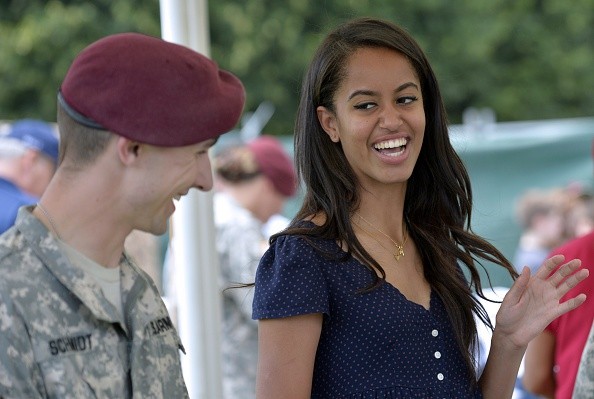 It's no secret that there's a lot political turmoil in the United States right now. It's actually probably the opposite of a secret. The current political climate has left some people feeling uneasy about celebrating America this 4th of July. Instead, people on Twitter are celebrating the birthday of Malia Obama, who turned 19 years old on Independence Day.
Many people took to Twitter to declare that today was "Malia Obama Day" in honor of President Obama's older daughter. Chance the Rapper, who is close with the Obama family, even joined in, telling his followers "Happy Malia Obama Day 🇺🇸."
Check out some of the best tweets from Malia Obama Day below.
Black twitter should officially turn July 4th into Malia Obama day. It's her birthday and I'm quite sure "some" will be mad lol

— Tay Monet (@IAMTayMonet) July 4, 2017
wow it's so sweet that people all over the country view fireworks in honor of Malia Obama's birthday:'-)

— Jite (@JlTEAGEGE) July 4, 2017