How To Make Your Own Air Conditioner
Easy as hell, and cost-effective 😉.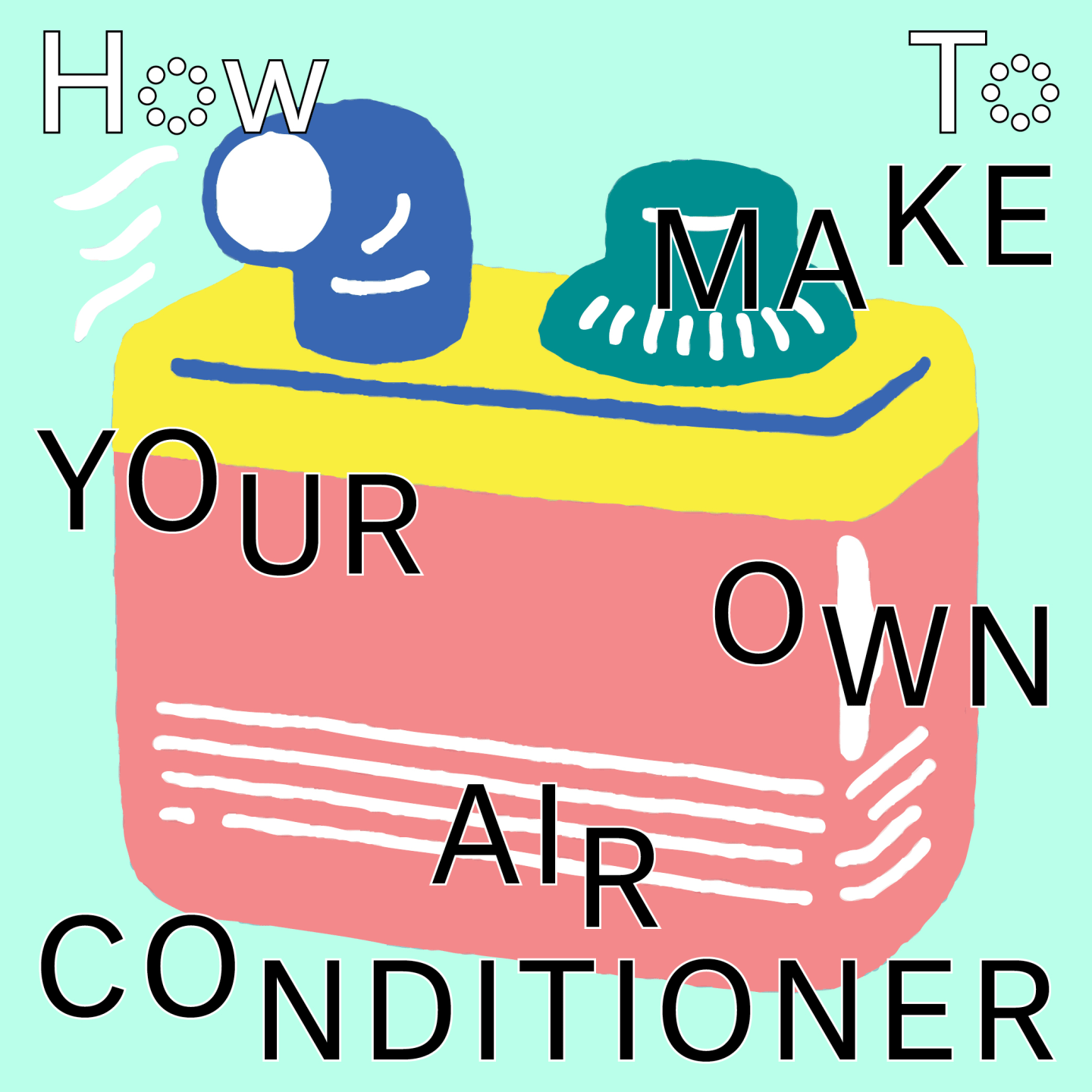 You will need
1 large-ish plastic box or a bucket with a cover
1 small fan
1 small piece of PVC tube
2.5″ PVC 90° elbow
Cable ties
A knife
PVC glue
Ice
1. Cut a hole into your box- or bucket-top that is the size of the head of your fan.
2. Make small holes around that bigger hole to string cable ties through. Use the ties to secure the fan pointing face-down into the box.
3. Cut a second hole into the box- or bucket-top just big enough for the piece of PVC tube to slide through.
4. Glue the small piece of PVC tube to the elbow, then pass the piece through the hole with the elbow on top. If there's space around the hole, close it up with duct tape.
5. Gently take off the top, fill the box or bucket with ice, plug in the fan, and voila!