Jessie Ware Is Coming Back Strong
The London artist has already perfected the modern heartbreak anthem. Here, she explains how her confident third album exposes her personal anxieties as never before.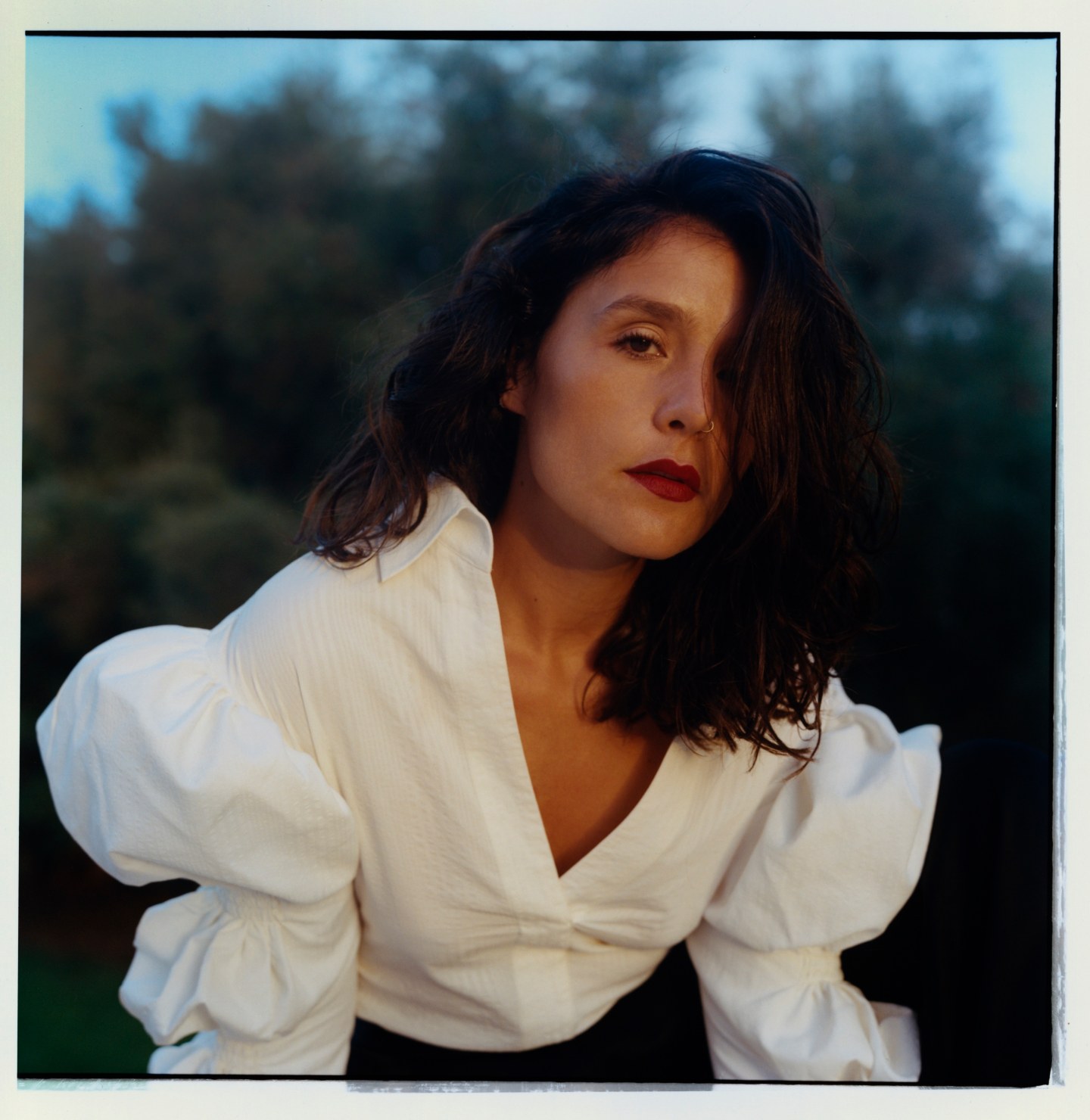 "It's always a bit like Ricki Lake at my shows," Jessie Ware said with a wickedly droll smile. The mastermind of heartbreak elegance was midway through belting out a handful of her sumptuous tracks during a tiny acoustic set at London's Ace Hotel this May. It was the south London artist's first performance in two years, at which she spent as much time chatting with her fans as singing for them. She interrupted her set to pass the mic to Hannah, who's travelled down from Scotland ("for six songs? Jesus!"), to quiz a fan about their upcoming wedding, and to offer a theory to a Greek audience member about why her R&B-leaning second album Tough Love didn't sell in his home country. "I'd like to think it was because of the crisis," she says, and he laughs. "It was more optimistic."
That's true, sort of. Ware's two albums to date have drawn links between after-dark bass music and stately soul, and, if they catch you at a certain moment, her songs like "Wildest Moments" and "Pieces" can feel like holding back tears until you feel your front door safely close behind you. Even though her tracks like "You & I (Forever)" explore the giddy highs of relationships, a subtle shift of Ware's rich voice can flip a lighter track's lyric like "I could wait all night" ("Imagine It Was Us") from being a flirty come-on to something close to dancefloor masochism. Her currently-untitled third album will arrive later this year, with a strutting lead single, "Midnight," out this week. The song pairs a "Bennie and the Jets" by way of "Super Rich Kids" piano line with brooding reflections on being in a long-term relationship (she's been married to her husband Sam for three years), as well as foregrounding the desperate anxieties that can come with putting yourself in another's hands: "Don't let me fall through/ Now that I need you," she roars.
The writing and production credits of her new album are a roll-call of the artists currently shaping pop radio, with artist and Justin Bieber songwriter Julia Michaels, Francis and The Lights, and Cashmere Cat joining her previous collaborators like Benny Blanco and Ed Sheeran. The teasing Spanish guitars of Ryan Tedder co-write "Selfish Love" would make a steamy soundtrack to a heated summer romance in the Basque, and one featherlight bop deploys Chairlift-esque synth wizardry. Still, a specific magic remains, in the way Ware's lovelorn anthems can feel both painfully intimate and designed for arena singalongs. But the artist's lyrics draw increasingly on her wariness, as a new mom, of the forces that can threaten a family — she's already taken her 10-month-old daughter on the London's Women's March to protest systemic misogyny.
Ware's songs may suggest tumultuous undercurrents, but at her spacious and tastefully decorated east London home on a recent summer's day she seems relaxed, curled up on her front room's cozy-looking sofa with her hair in a loose topknot. In an adjacent room, her daughter naps, undisturbed by the family's adorable cocoa-colored French bulldog, Stanley, who scuttles around the wooden floors and yelps when anyone approaches the front door. During an hour-long conversation, Ware opened up about digging deep on her new music, working with Nicki Minaj on "The Crying Game," and how, if step one is establishing a family home, then the subsequent — and more enduring — challenge is to protect it.
---
Did you record this album while you were still pregnant, or did it come after?
I really tried to rush this record, because I was trying to get the album done so that then I could have a baby. In the year that I was pregnant, I was writing really shit music because I had this fear like, Must provide. Must make a hit for my unborn child. I was being led by other people in the songwriting rooms, more than I was leading. I think I'd lost a bit of my identity, and it took my mate Benny Blanco to be like, "This is really shit. I don't know what you're doing. Why are you not doing what you do?" It was such a relief, because I knew exactly what he meant.
At what point in the recording process did you start to feel good about your new music?

Well, I had that conversation with Benny in December. And then [in January] I was like, Right. New year, new me. I'm gonna do what the fuck I want. It was my first session of the year, with Starsmith and James Newman. We did this thing, I was like, "Can we just halftime it? It would feel so much more me." I remember [sensing that] James Newman [was thinking], "Halftime will not get us on the radio." We did it, and it felt so good. I felt like, Okay, I understand myself again. It's always gonna be a little slow.
I was saying to them how I was obsessed with Childish Gambino's record, and Solange's record, and the Christine and the Queens one. They all have such strong identities, and I wanted that. I wanted to feel in control.
Those albums have very distinctive personalities. What did you want this record to say?
I've written with a lot of different people, but I think what's bringing it all together is my voice, and the storytelling. It's quite a personal record, which I didn't realize [when writing it]. I thought I was just writing songs, but it's become this record that's for my husband and my baby. It's been a wild couple of years, and I feel like this album represents those ups and downs, the fear, the beauty, and the celebrations.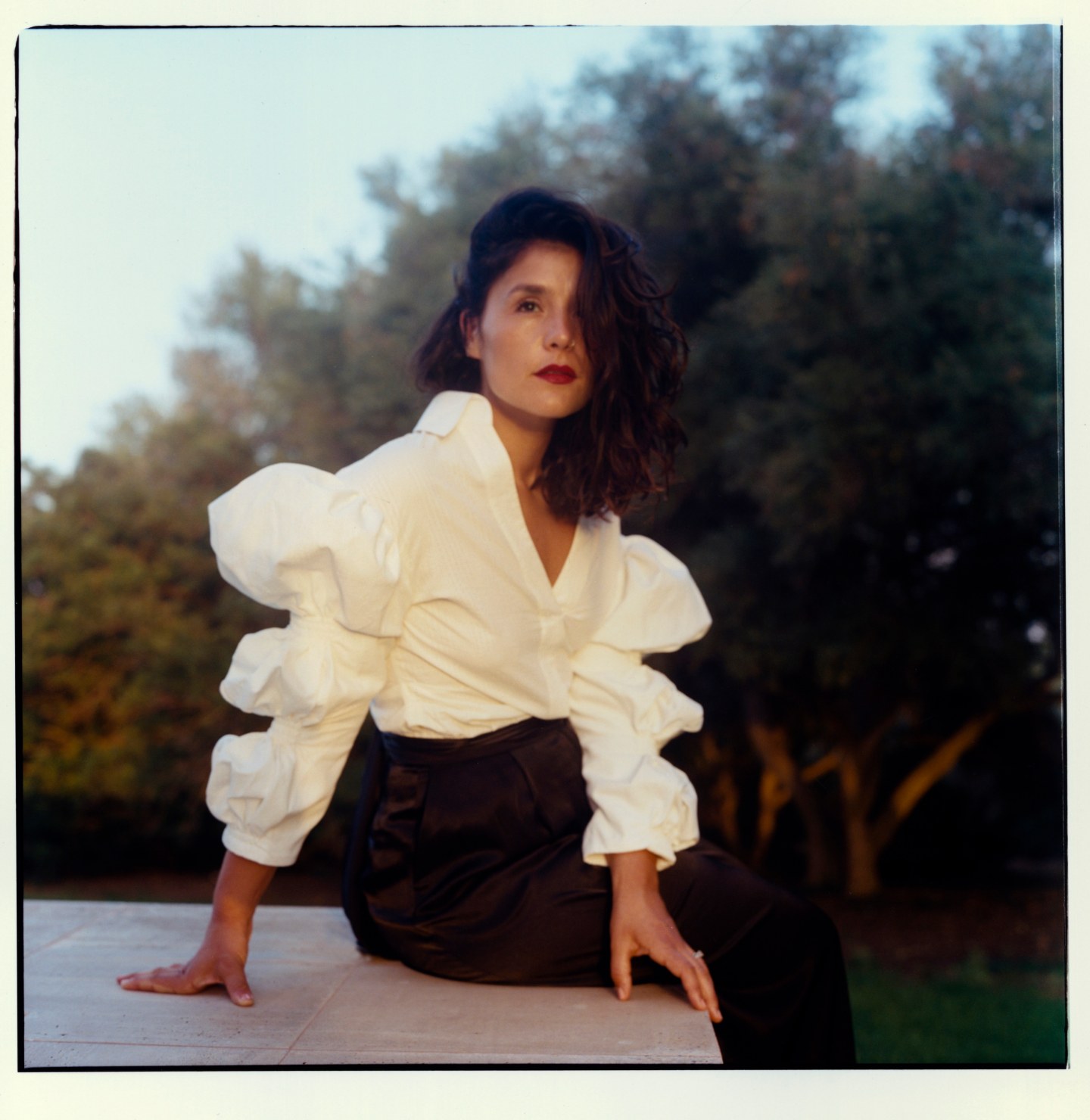 "I feel like I have a point to prove: I can do everything. I can work. I can make a record. I can be a good mom. I can do this all."
You've written about your relationship before on songs like "You & I (Forever)." Is it hard to be even more honest this time?
I worked with Ed Sheeran again [he co-wrote 2014's "Say You Love Me"] on a song while I was pregnant — it was about me wanting to be a mother, but feeling that there's this thing that's gonna happen that I don't understand. There was a line in the chorus and I was like, "I don't know if I can say it." And [Sheeran was] like, "If it feels uncomfortable, then fucking say it."
What was the line?
The chorus goes, "I hope I'm as brave as my mother, wondering what kind of mother will I be/ I hope she knows that I've found a man far from my father/ Sam, my baby, and me." And you know what? It's true. My mum and dad, they didn't work out. [My husband] Sam couldn't be further from him. But it's not me attacking my father. I mean, I love that Martha Wainwright [lyric], "You bloody motherfucking asshole." But it's not that.
I think this record is about building a family and keeping a romance alive, loving somebody, adoring somebody, not knowing what you're doing. It's fucking hard work, working out how to be a mother, and also working out how to be a companion when you're both sleep deprived. I'm not complaining. I decided to have a child when I knew full well I needed to put a record out. And I feel like I have a point to prove, where I'm like, I can do everything. I can work. I can make a record. I can be a good mom. I can do this all. I had no idea whether I'd be able to do it or not, and I was really scared about that.

Who did you want to prove it to?

Fucking men, I think. And myself — that I can do everything, because I've said that I could, and everyone's waiting for me to maybe not be able to [do it]. I've always put myself under immense pressure. I never switch off.
In the past year, you've become more outspoken on social media.

Like saying I vote for Labour and shit?
Right. What prompted you to start putting those views out there?
I feel a responsibility, just because whatever bloody Instagram followers [I have], people may be influenced by me. [In the U.K. election] I felt like Labour needed as much help as possible, and I wanted to engage with the younger supporters. I had an incredible experience with the [U.K. health service] NHS, giving birth, and with this amazing midwife called Emilio. My brother is a junior doctor, and I believe in the NHS so incredibly — anything I can do to try and help. I want my daughter to be able to go to a hospital whenever she needs to.
You were with your daughter on the Women's March in London this year, holding a sign saying "Baby girls deserve a better world." How did it feel to be there with her?

It felt a little more powerful. It didn't feel like an empty promise. It feels loaded now. The year that my daughter was born, Trump got in. Brexit was allowed to happen. I have responsibilities to try and make things as good for her as possible, and I can.
When an artist has a baby and then puts out an album, certain people might only see it through the lens of their motherhood. Do you feel any apprehensiveness about that?
Of course, in the back of my mind, I'm like, Shit. Is it gonna make people listen to me differently? But I actually don't care. I've made a really good record. I think my fans are gonna like it, and I hope more people than just my fans like it. But if it doesn't work out, it doesn't bloody work out. I'll get a different job, and I've always said that. You know, it's not like I'm singing about about changing nappies [diapers]. I mean, it's about confessions, about apologies, and about uncertainty, so I think lots of people can relate to that.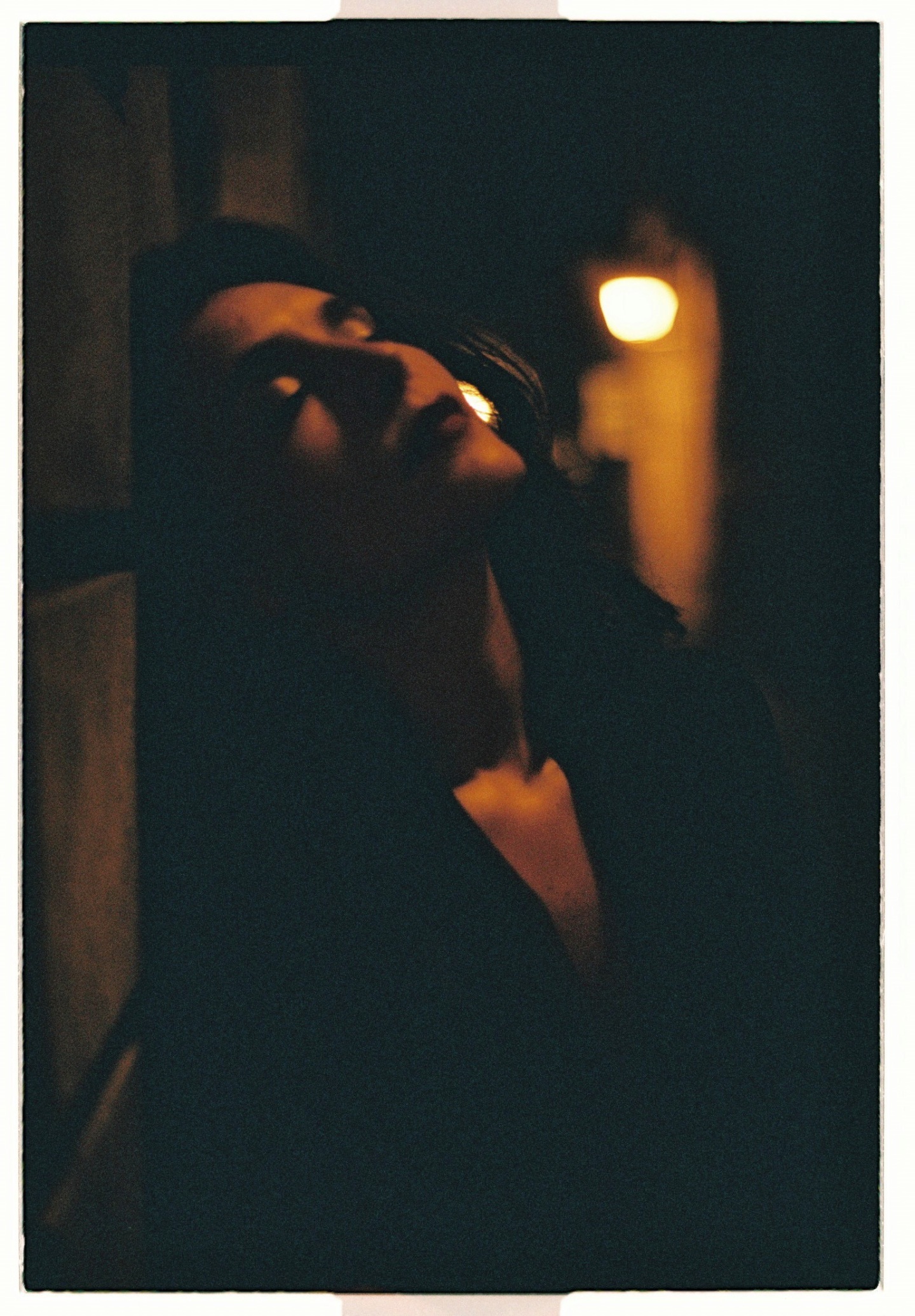 You collaborated with Nicki Minaj on "The Crying Game," from her album The Pinkprint. How did that come about?

I wrote that song for my last record, and nobody really got it. And Pop [of Pop & Oak], texted me like, "Just played it to Nicki. She wants it." She kept everything from my song, and then added her rapping. I fucking love how she did it. It was really delicate; it felt real. I've never met her still, which is kind of weird. I sung with her at her [London] O2 show.
But you didn't get a chance to chat?
No. I kind of thought we were gonna be best friends, and then I met her on stage, and she just went to me, "Sing," in the sassy way that Nicki is, and so I sung and then I left. I don't know if it was a curve. I think it's like, that's a machine. She's a huge artist. I'd like it if we could still have a cup of tea sometime. But I was ready to be her best friend that night. I'm still ready!
You were in the studio with NAO recently. How did that go?

We were just trying stuff out. I've been a really big fan of her for ages. I loved her record — it was gorgeous, so fresh, and she felt completely in control. We got a really cool song, working with her producer GRADES. I'm not sure if it'll be on my record yet. Maybe the deluxe.
How do you want the new album's visuals to reflect the music?
We're shooting the album cover and artwork in the next week. This record is so personal and romantic, that I want a nostalgic image on the front. We're gonna be in Mallorca, in this beautiful house by John Pawson called Neuendorf House. I really want architecture in the album cover. I want to graduate from being in the [photo] studio for artwork where it had to be all about my face. I want it to be a beautiful image that maybe I'm a small part of. Let's see if I'm allowed to do that. The label are always asking me to do shit in color because they're so sick of me doing black and white. And, yeah, there is gonna be a bit more color and life and playfulness. But I'm not gonna change drastically, because that's my style. I like to be comfortable with what I do.
---
Jessie Ware's new single "Midnight" premieres on Radio 1 today at 2:30 p.m. EST/7:30 p.m. GMT.
Her third album is due later this year on Interscope (U.S.) and PMR/Island (U.K.).