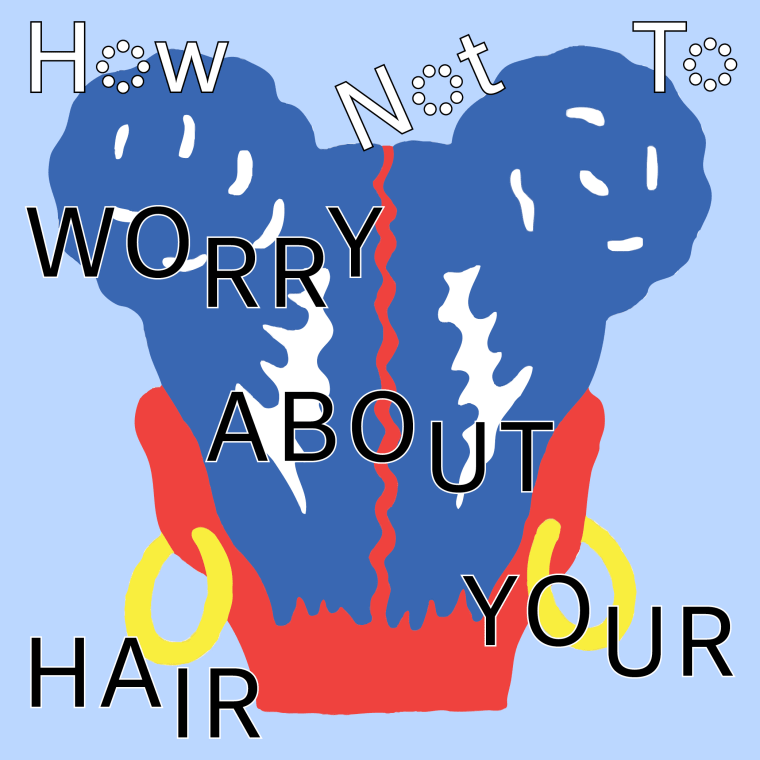 Twist into double space buns
1. Split your hair into two sections.
2. Make two high pigtails.
3. Wrap each pigtail into a bun and secure with bobby pins.
4. Blast off 🚀
Keep it easy with a classic braid
1. Split your hair into three or more even sections.
2. Weave those sections together and tie the end.
3. Put a hat on to cover up those inevitable, humidity-induced flyaways.
Scarf it up
1. Gather your hair into a topknot.
2. Place the scarf at the back of your head, lowered to the nape of your neck, and pull ends to the front.
3. Tie the scarf into a knot at
the center.
4. Fold the fabric until it creates a bow the size of your choice (and tuck the ends into the bow flaps).
Go pin crazy
1. Get some hair pins.
2. Stick them in your hair until it's all completely away from your face.
Shave it off
1. Trim your hair as much as possible.
2. Put your head in the shower.
3. Apply some shaving oil.
4. Bzzzzzzzzztt.