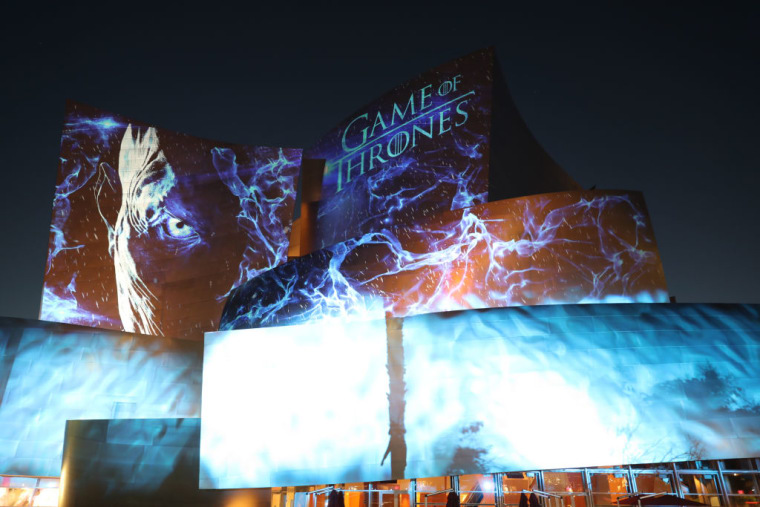 HBO has urged viewers to "reserve judgement" on its new show Confederate, whose central premise is based on a situation where slavery is still legal in the South.
April Reign, the creator of the viral hashtag #OscarsSoWhite, urged TV fans to tweet #NoConfederate during the July 30 screening of Game Of Thrones in protest of the show. Thrones showrunners David Benioff and DB Weiss are also the creators behind Confederate.
In a statement issued in response to Sunday night's protest, HBO said: "We hope that people will reserve judgment until there is something to see." The broadcaster stressed that the project is still "in its infancy."
"We have great respect for the dialogue and concern being expressed around Confederate, the statement reads, via The Hollywood Reporter. "We have faith that [writers] Nichelle, Dan, David and Malcolm will approach the subject with care and sensitivity. The project is currently in its infancy so we hope that people will reserve judgment until there is something to see."
HBO programming president Casey Bloys previously defended the show, which is still unwritten and won't go into production until Game Of Thrones ends. Bloys insisted that the show is "not whips and plantations," but rather "what they imagine a modern day institution of slavery would look like" during a recent press tour. The producers of Confederate also publicly defended the show following the initial backlash.
Writer and commentator Roxane Gay is one of the most outspoken critics of the project. She said she "shudder[s] to imagine the enslaved black body in their [Benioff and Weiss] creative hands" in a recent op-ed for the New York Times.