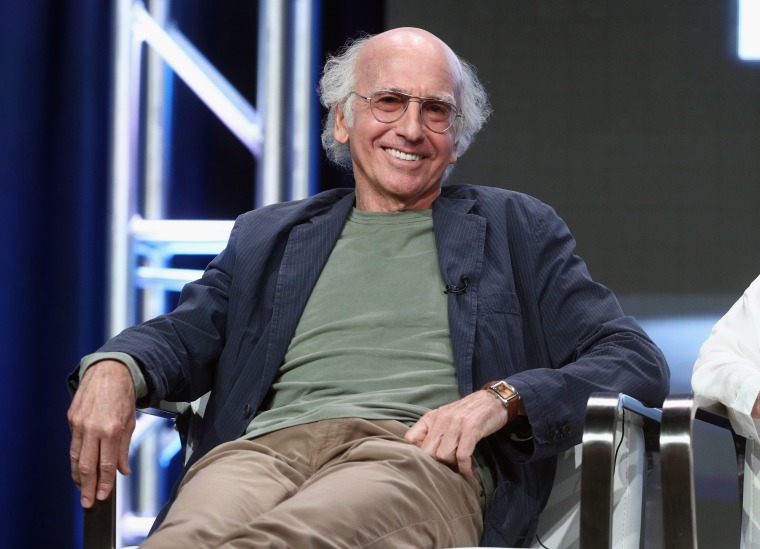 Earlier this week, HBO was hacked and a few episodes from the upcoming season of Curb Your Enthusiasm was a casualty in the breach. Despite the leak, that hasn't stopped Larry David from following his schedule for the show. Ironically enough, the comedian is called upon to save the city of Los Angeles in the newly released trailer for his HBO program.
The trailer rolls out like a scene straight out of a Batman film as the narrator hypes him up while dramatic music plays in the background. "There is only one hero who never stays silent, who fights against injustice wherever he finds it," he says. "And the world needs him now more than ever."
However, David isn't exactly keen on hopping out of bed to save anyone anytime soon. When the camera finally cuts to him, he shrugs off the narrator's request with his signature long, nasally sigh.
Curb Your Enthusiasm officially returns to HBO on October 1. Watch the entire trailer, below.