Listen To A Soul-Stirring Soundscape By KUNQ's Kala
The 16-minute piece functions like a transistor radio scanning through stories of "Caribbean resistance and the after-effects of colonialism."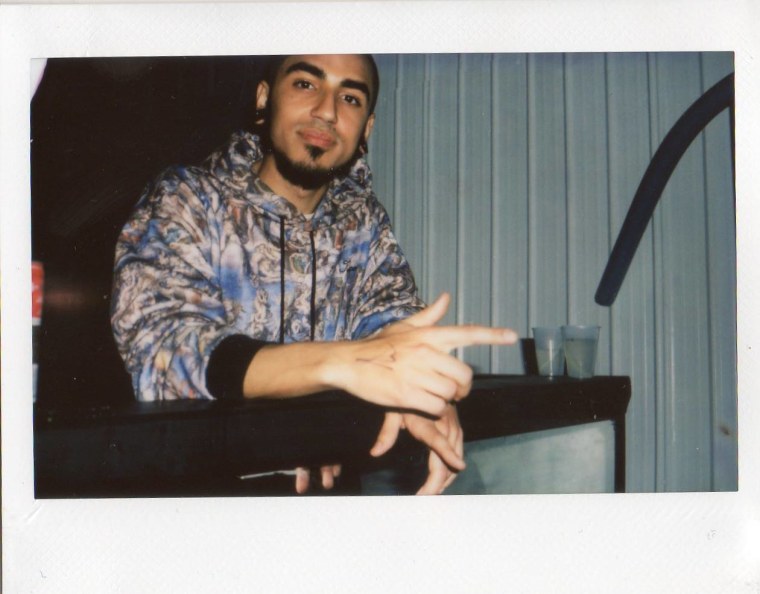 KUNQ collective member Kala has an archivist approach to making music, submerging historical artifacts into his club-referencing experimental tracks. On "Rise," for example, he included a powerful speech by Black Panther co-founder Bobby Seale.
"98.7 ADH" is a new-old piece — it was performed live in 2016, but this is the first time it's been on the 'net — that functions as an aural exhibit, melding together digital distortion, intricate rhythms, pop samples, and YouTube video clips. It kicks off with this one of religious leader Louis Farrakhan putting journalist Mike Wallace in his place after Wallace said Nigeria was the most corrupt nation on earth in a 1996 interview: "Has Nigeria dropped an atomic bomb and killed people in Hiroshima and Nagasaki? Have they killed off millions of native Americans? How dare you put yourself in that position as a moral judge."
"The piece is a 16-minute sound-score titled '98.7 ADH,' which aired live at the BOOM BK festival in 2016," Kala told The FADER. "It resembles a transistor radio scrolling through stations airing conversations of Caribbean resistance, self-analysis, and the after-effects of colonialism."