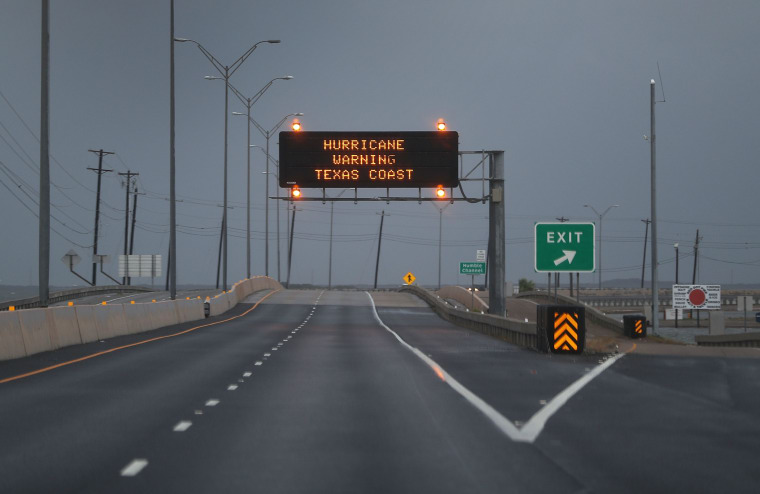 Hurricane Harvey is hitting the coast of Texas right now, with Houston, one of the country's largest cities, taking the brunt of the storm. While disaster relief agencies are already have plans in motion for responding the flooding, displacement, and danger that the tremendous storm will bring, the incredibly high level of rainfall has already surpassed many Texas records.
The director of FEMA told CNN that they expect to be dealing with the aftermath of the storm for years to come.
Aside from official government response, community based response will be needed for the largest storm to hit the U.S. coast since Katrina. Grass roots organizations, food banks, and shelters will all be at full capacity in the wake of the storm. To donate to the organizations, see the links below.
Southern Baptist Disaster Relief - Meets the urgent needs of communities in crisis, from serving food to volunteers in rebuilding communities.
Coalition for the Homeless of Houston/Harris County - Provides shelter and resources for the homeless of Houston and surrounding areas.
Texas Diaper Bank - Provides diapers to those in need. In everyday life, and especially in times of crisis, diapers are an essential that is incredibly hard to afford.
SPCA Of Texas - Works to rescue and relocate animals caught in Hurricane Harvey.
Portlight - a disaster response organization specifically serving individuals with disabilities.
Driscoll Children's Hospital - This hospital will be taking in evacuated NICU babies.
Save The Children -This is a specific fund for Hurricane Harvey relief response.
Airbnb - Hurricane Harvey evacuees can find housing on Airbnb from August 23 until September 1 for no fee, and people can also offer their homes on the sight to accomdate evacuees from the storm.
Go Fund Me God Fund Me has compiled all Hurricane Harvey pages in one location here.