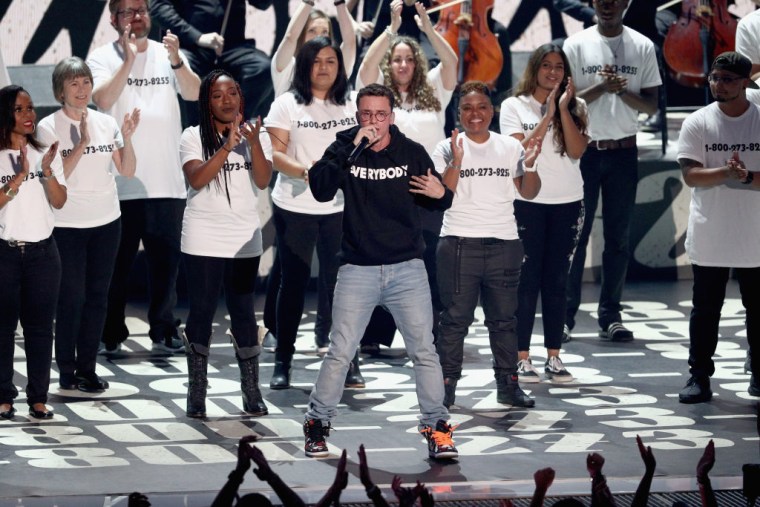 Towards the end of the 2017 MTV VMAs last Sunday, Logic took the stage with Khalid and Alessia Cara to perform "1-800-273-8255," his track about his own struggles with severe depression and suicide prevention.
The rapper was also joined by suicide attempt survivors, who wore t-shirts with the National Suicide Prevention Lifeline's phone number. As CNN reports, calls to the lifeline increased by 50 percent following the performance.
"It's not just about the calls; it's about increasing awareness about suicide, and suicide prevention in particular," John Draper, director of the lifeline, told CNN. "The calls don't even begin to count the number of people who, just by listening to the song and hearing the lyrics, feel more hopeful and less alone."
Watch Logic's performance with Khalid and Alessia Cara below.