Photos From An Honest And Perfect Show At POP Montreal
Moor Mother, Yves Tumor, serpentwithfeet, and Michele Nox all delivered powerful sets from inside a church.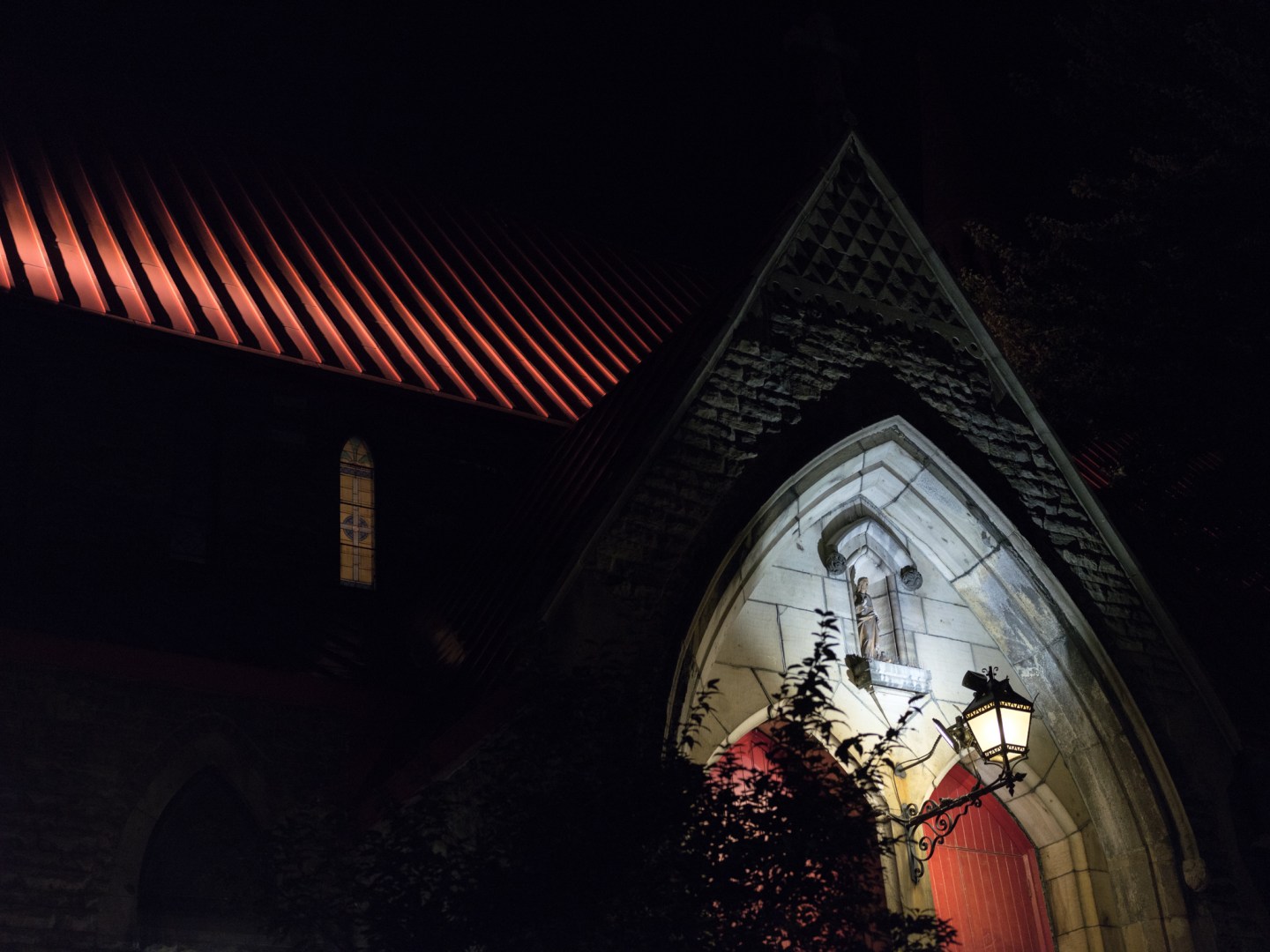 Last Sunday evening, POP Montreal concluded half a week of superbly curated visual art, music, film, and symposiums hosted across the city. I'm from Toronto, where, in 2016, the NXNE Festival was largely reduced to a boxed-in, traditional format. That makes me keenly aware of the value of a festival like POP: when exciting culture of all kinds is spread through a city, that city is elevated. Because for a few days every year, creativity becomes an inescapable wavelength throughout Montreal.
There were loads of special moments: discovering Nnamdi Ogbonnaya when the Chicago-based savant opened for Vagabon, RZA's livescore of the kung-fu classic 36 Chambers, and the unusual one-two punch of watching Flying Lotus's gross-yet-gorgeous Kuso followed by a spellbinding acoustic set from Mount Eerie, tragedy laced with fresh absurd humor. But there was one concert on September 16 that I'll remember for a long time: Moor Mother, Yves Tumor, Serpentwithfeet, and Michele Nox at the Church of St. John the Evangelist. It was perfect because each artist spoke truthfully with their own unique sounds. See a selection of shots below.