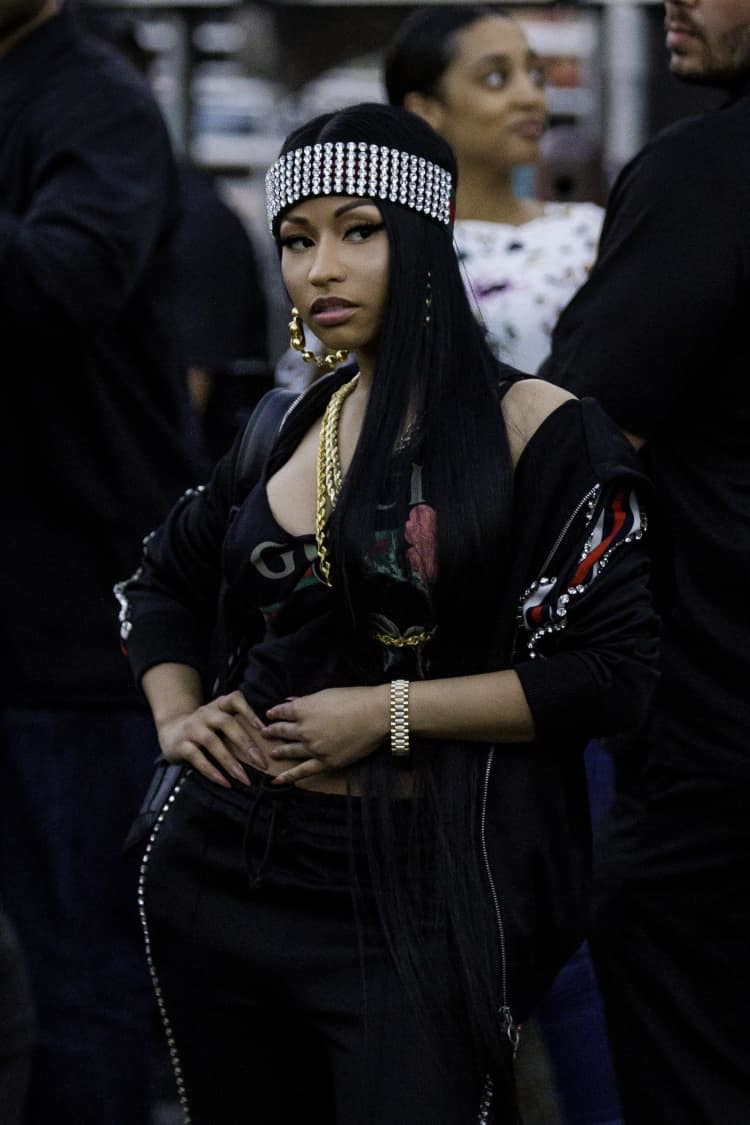 Nicki Minaj has said in a new interview that doesn't know how far along she is with her new album, but she knows she "has to release a classic at this point."
Speaking to Dazed about a decade in the music industry, Minaj offered an update on her new music. She promised that her next project will usher in an era "a billion times more epic than anything 'Anaconda' could have delivered. I think this era will definitely be the most memorable and the most impactful of my career yet."
Asked how far the follow up to 2014's The Pinkprint is from completion, Minaj was a little less certain. "I can't say if I'm 50 percent, 80 percent or 10 percent done, because I don't know," she said. "Tomorrow, I might walk into the studio and decide that I don't like anything I've done in the last six months. Or tomorrow I might walk in and feel like the whole album is done. There's so much beauty in not knowing."
The Queens rapper teased a new collaboration with Young Thug ("I was so blown away by his artistry") and said that she wants to be honest in her new music. "Everyone is so filtered these days. I'm just back to being reckless and being a Southside, Jamaica, Queens, New York rapper. You know? I kind of feel like I've been having freedom with my look and my music. It doesn't mean that I won't go into depth about my experiences on this album…I'm going to go even deeper than I went with The Pinkprint, because I have a lot to talk about. Why not? I feel like when your fans wait two years for you to put out another album, it has to be worth it. It has to be an honest exchange of dialogue."
In August Minaj broke her own record for the woman rapper with the most songs in the Billboard Hot 100. Yo Gotti-collab "Rake It Up" gave Minaj her 14th record to be in the top 10.