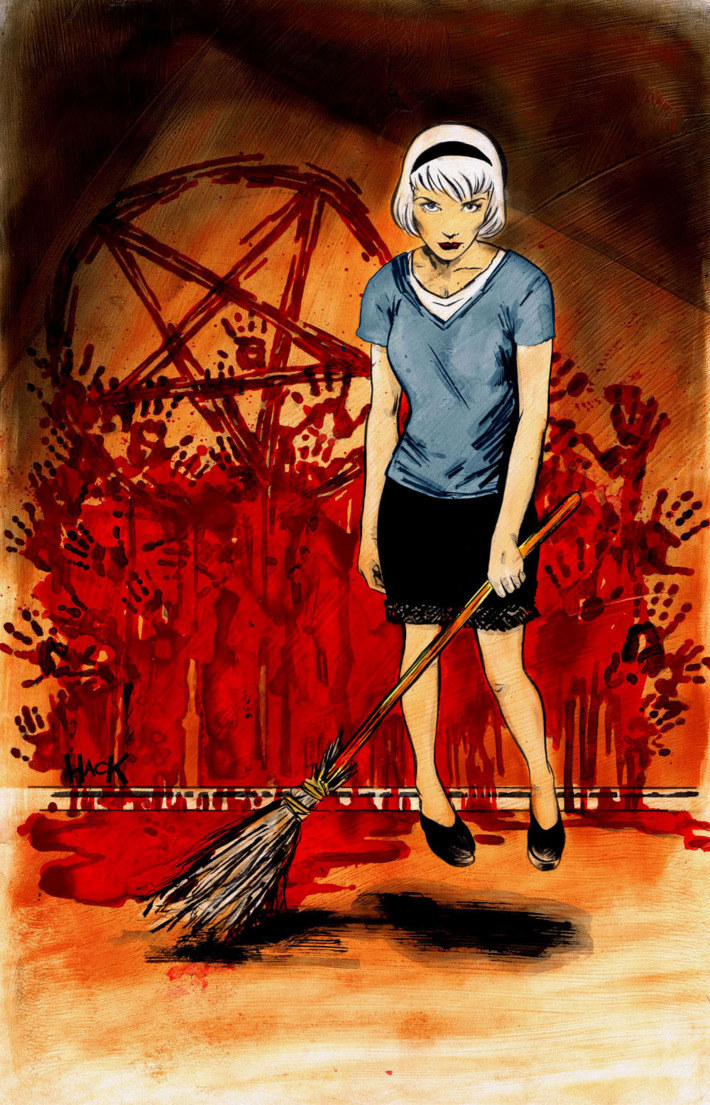 '90s TV staple Sabrina The Teenage Witch is being developed as a darker teen series, Variety reports. The original show, starring Melissa Joan Hart as a teenager with magical powers (and a sassy cat named Salem), aired between 1996-2003. The tone of the reboot would be different from the light, comic show and will reportedly lean more on the Archie Comics character Sabrina... is based on.
The CW and Warner Bros. Television are developing the show, which is seen as a possible accompaniment to The CW's comic book show, Riverdale. It is believed that show's executive producer Greg Berlanti is developing the series from The Chilling Adventures Of Sabrina comic.
A logline released by the network suggests the new Sabrina... "reimagines the origin and adventures of Sabrina the Teenage Witch as a dark coming-of-age story that traffics in horror, the occult and, of course, witchcraft. Tonally in the vein of Rosemary's Baby and The Exorcist, this adaptation finds Sabrina wrestling to reconcile her dual nature — half-witch, half-mortal — while standing against the evil forces that threaten her, her family and the daylight world humans inhabit."
Should the project move forward the new show is expected to debut at some point in 2018.