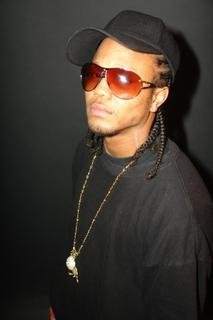 If the past six years of SoundCloud have taught us anything, it's that Memphis rap was way ahead of its time. The city's rap scene in the 90s, with its dark instrumentals and repetitive vocal samples, only produced a few groups that found success outside the region. But it did give birth to a congregation of underground legends, whose rare tapes are still talked about on message boards and ripped on YouTube today.
Lil Sko's 1998 debut tape U Kno Tha Sko is one such release. Now, Frank Ocean-collaborator and blonded Radio host, Vegyn is rereleasing the project through his PLZ Make It Ruins label. "Smoke A Sack," a track from the project which is premiering in digital form on The FADER today, is characteristically lo-fi and ominous.
"I like the song because when we used to play it out the crowd the would go crazy," Lil Sko told The FADER over email. "There was a night at Club Memphis or 380 - Studio G, they changed the name of it so many times, but it was 380 - Studio G at the time. One night we were performing and we met 8 Ball and MGJ. I was probably around 19 at the time so it was crazy meeting them.
Back then we weren't thinking about no videos, it was so expensive back in '98. Thats why there's no visuals. We were just selling tapes of it back then, we used to go to selective hits and get 100 pressed. Sell them to the car stereo stores or other homies."