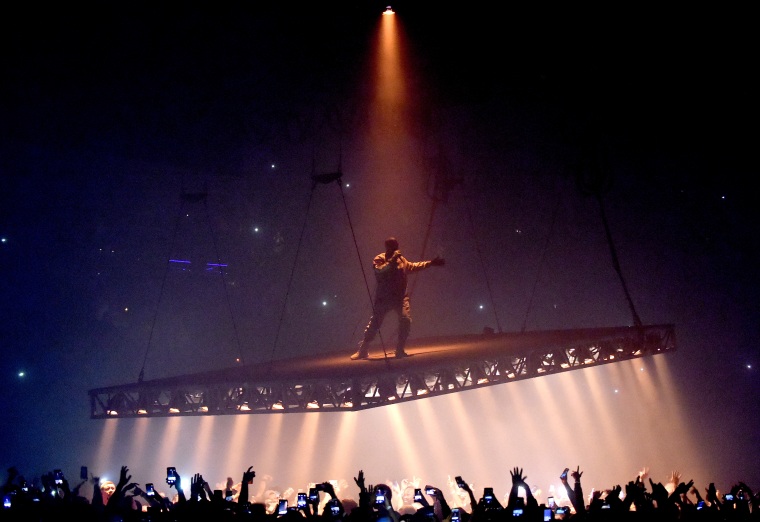 Kanye West has made chart history in the U.K. with his 2016 album The Life Of Pablo reaching gold status despite never being available in a physical format. The Official Chart Company has confirmed that Pablo crossed the 100,000 sales mark solely on album-equivalent streams.
This unit of measurement was first introduced in the U.K. in 2015. The Life Of Pablo was released in February of the following year. Its roll-out began as a TIDAL exclusive before arriving on rival platforms Apple Music and Spotify soon after. West famously tweaked the audio of various tracks after its release, adding tracks and altering parts of other songs.
Pablo opened at No. 30 on the Official U.K. Albums Chart, and has spent 47 weeks in the top 100 at the time of writing. There is little information on Kanye's follow up to Pablo, though it is reported he is producing Pusha T's next record and possibly working on a "surprise project" with Kid Cudi.