Rabit announces new album Les Fleurs Du Mal, his "purest statement yet"
Watch the video for his wind-chime of a first single, "Bleached World," now.
On November 3, Rabit will release his second album, Les Fleurs Du Mal. It follows his blistering 2015 debut full-length, Communion, and a handful of EPs that also danced with noise. This new work finds the Houston artist again deep in sonic contemplation, but of a more expansive kind. Lead single "Bleached World" is a wind-chime of a song, with a touch of Vangelis sprinkled on top, and it sinks into the consciousness like the first taste of sea air on an early morning.
In the video for "Bleached World," which was shot by director Lane Stewart in post-Hurricane Harvey Houston, Rabit is the only figure in a seemingly desolate world. He wears a feather behind his ear as he drinks in the strange calm, and clarity, of the scene.
"The album is my purest statement yet," he said over email. "Dig it :)"
Les Fleurs Du Mal cover art and tracklist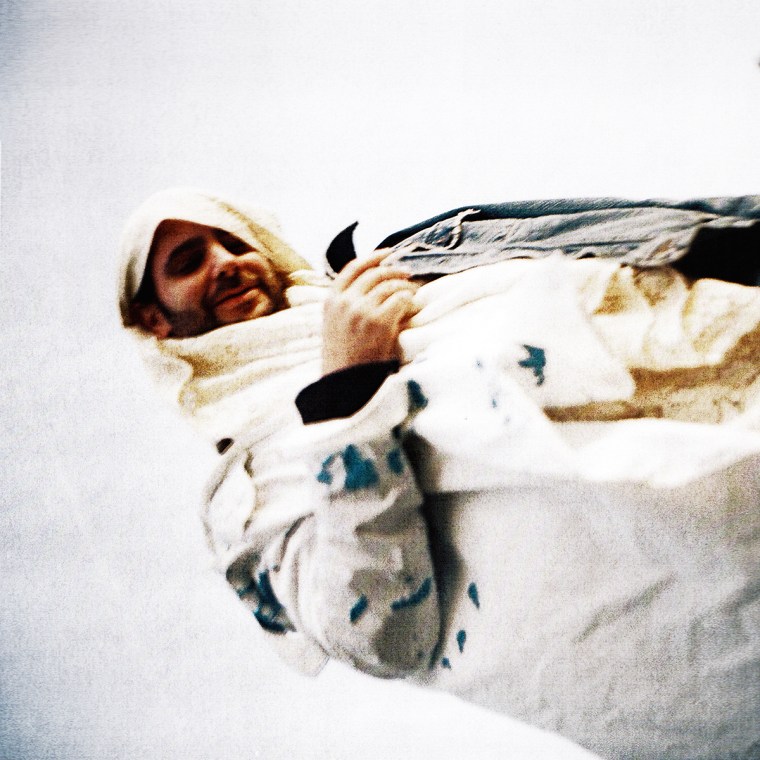 1. Possessed
2. Bleached World
3. Roach
4. Ontological Graffiti
5. Dogsblood Redemption
6. Prayer
7. The Whole Bag
8. Humanity's Daughter
9. Rosy Cross
10. Ontological II
11. Prayer II (Gemme)
12. Elevation
Halcyon Veil will release Les Fleurs Du Mal on November 3, which includes contributions from Chino Amobi, Drew McDowall, and Cecilia. Preorder it here.