Nilüfer Yanya is London's effortlessly smooth new soul star
The 22-year-old's mellow guitar songs are sparse, but stick with you.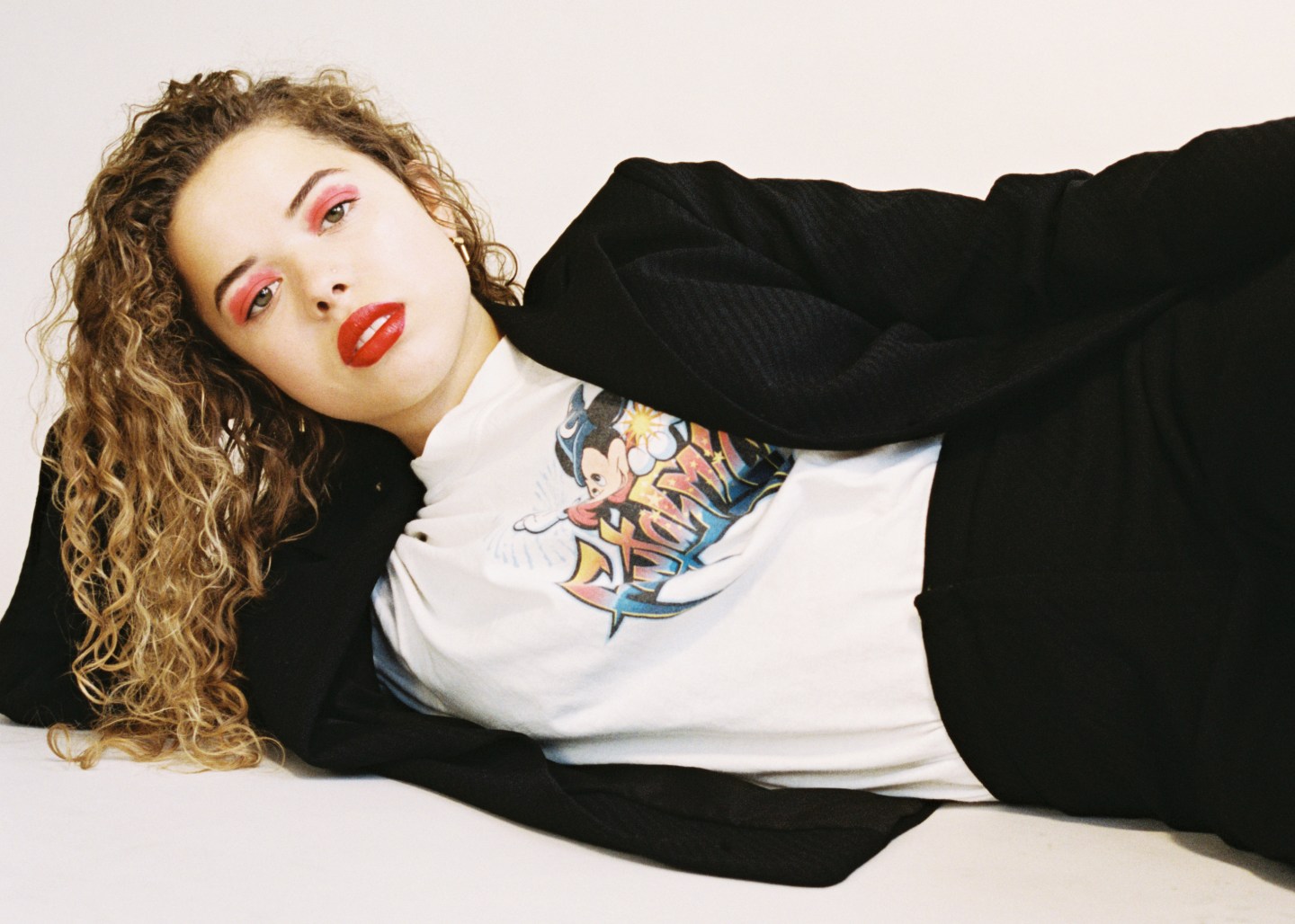 On record, Nilüfer Yanya's voice is low and confident, standing front and center of her minimalist compositions. But the 22-year-old's speaking voice is quiet, just barely audible over the hiss of an electric milk-frother when we meet in an east London greasy spoon. Yanya, who releases guitar-driven soul music on Blue Flowers and ATO Records, has an understated presence. She was never center stage in school plays, she tells me, and she only recently began thinking of herself as a singer. But she's more quietly commanding than just plain shy, her unwavering stare hinting at a nonchalant confidence.
That cool, deadpan quality is exactly what made the singer-songwriter's 2016 debut single, "Small Crimes," so arresting. The sparse indie song marries delicate guitar verses with gently epic, synth-powered choruses; her bold lyrics about life as an "adrenaline junkie" are delicately juxtaposed with the carefree-feeling vocal and her laid-back energy. In the video, toughened up with caps and balaclavas, she performs in warehouses and on rooftops, staring at the camera with an almost-bored glare.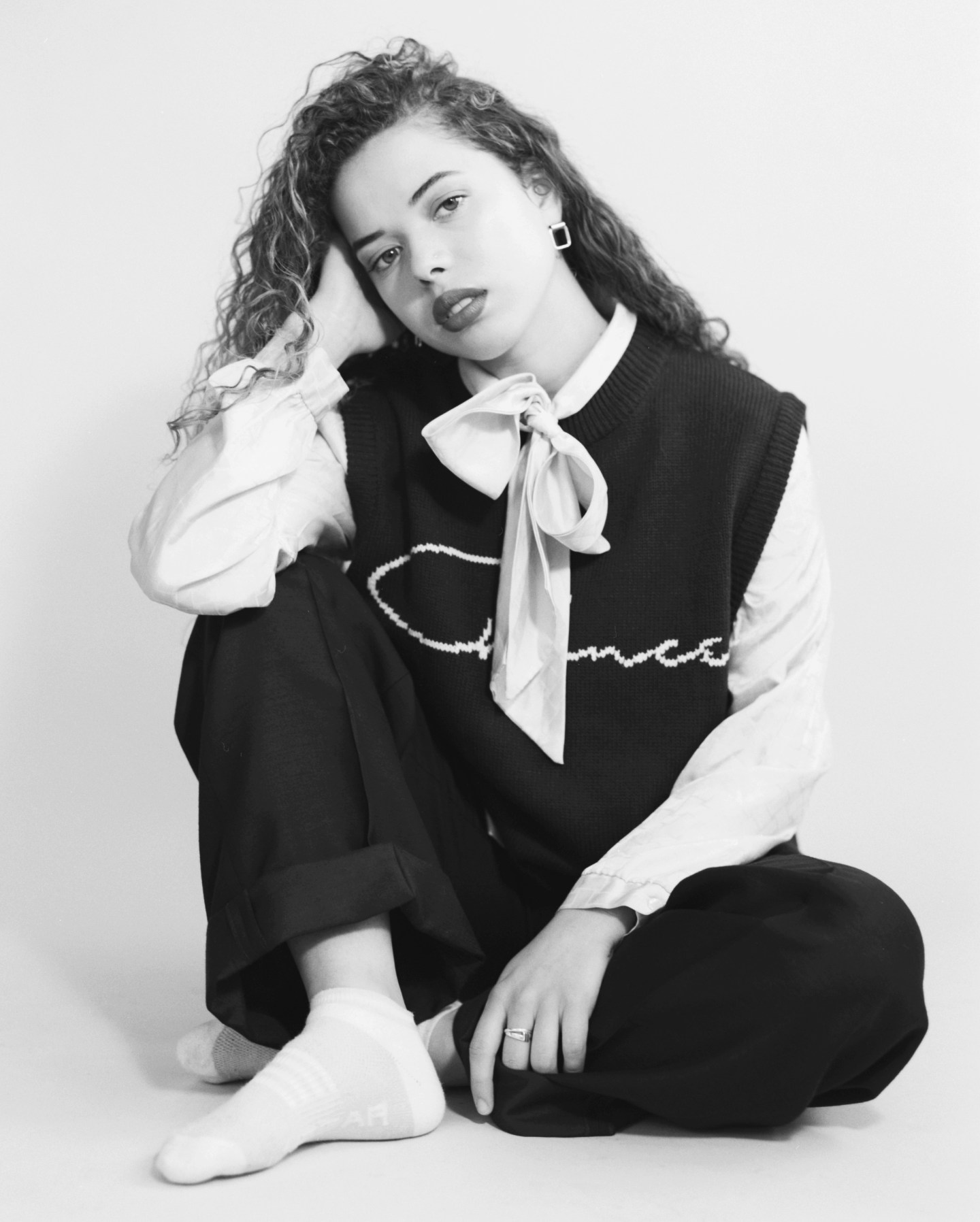 Yanya grew up in the west London borough of Kensington, which is known for rich and famous inhabitants, but also its stark class divisions. She describes her Irish, Bajan, and Turkish family as "not the classic Kensington and Chelsea thing." Both of her parents are artists, and with their encouragement she picked up a guitar at the age of 13, feeling inspired by her favorite bands, The Strokes and The Libertines. Her first guitar teacher was the frontman of London trio The Invisible, Dave Okumu, who mentored an after-school band at which students could practice playing cover songs. Yanya would regularly offer up her own originals to be performed, but she was always too nervous to sing them herself. It wasn't until age 18 that she found the confidence to perform solo. "I was waiting to become myself," she remembers.
In 2014, Yanya self-released a meandering acoustic demo called "Waves." In the years since, her music has developed more bite. Her current sound seems to connect the dots between DIY London song-makers like Tom Misch and King Krule, wielding the jazzy flourishes of the former (she's a fan of Miles Davis, Chet Baker, and other 1940s bebop) and the gutsy growls of the latter. She admires singers that sound utterly distinctive, whatever their style, like Nina Simone, Jeff Buckley, and Yukimi Nagano. She says she likes to keep vocal imperfections in her own recordings. "When I listen back, sometimes I can hear a strain in my voice, and I imagine the face I was making when I was singing it," she explains. These are the moments when, despite having technical qualms, she knows she's nailed it anyway.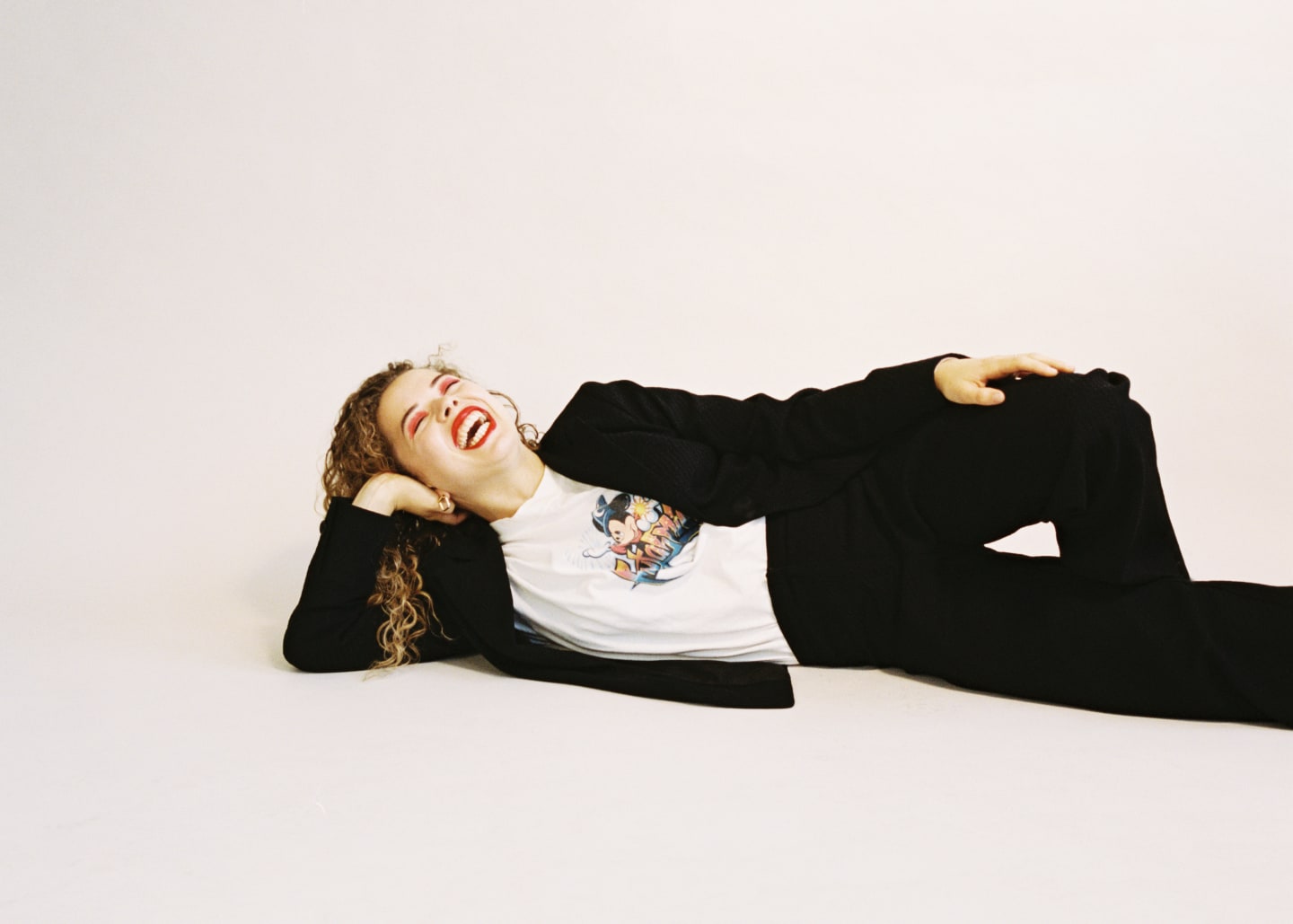 "When I listen back, sometimes I can hear a strain in my voice, and I imagine the face I was making when I was singing it."
Amidst preparing to tour the U.S. for the first time, Yanya has been stealing time in her uncle's house on the south coast of England, where she says can better focus on writing her full-length debut. When she's working on lyrics, Yanya disassociates, taking a kind of free-writing approach. "I don't want to throw any shade," she says, "but all the big hits in the charts, you can tell they've been very thought out. Like, 'It's about this.' That kills it for me — I'm not writing to a brief. It's more like a consciousness stream, and I'll work out later what it means."
That's how she wrote her sunny-sounding newest single, "Baby Luv," which she says is "like one of those movies where there's lots of different things happening at the same time." It's the kind of bouncy tune with a dark underbelly that's becoming Yanya's trademark. With its sharp, low-key contagious hook — "Do you like pain?" — it's perhaps her most piercing yet. Thematically, the song is part imagined conversation between a mother and child, and part anxiety-fueled inner monologue, asking yourself whether you're really happy with the choices you've made.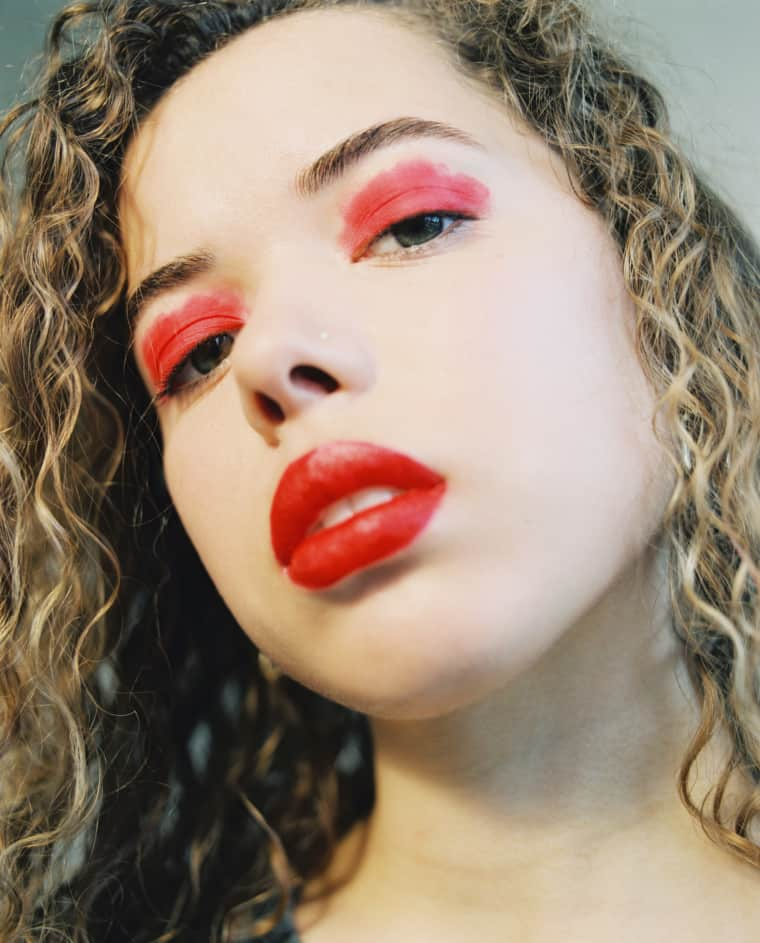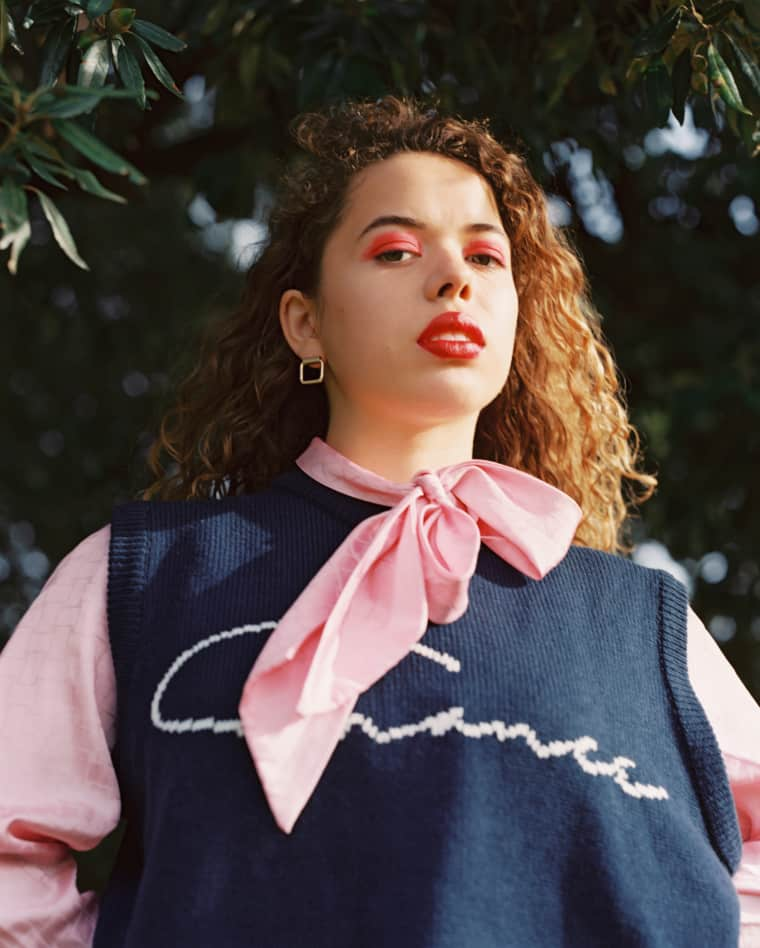 For Yanya, who has a hand in directing all her videos alongside her filmmaker sister Molly Daniel, asking these questions is important. Self-representation is a theme she's been exploring in her music, but also through a side project called Artists in Transit, a non-profit she and Molly are running to put on art workshops in refugee camps in Greece. This year, they created a zine of art by refugees, to sell here in the U.K., challenging the overwhelmingly negative narrative about displaced people in the mainstream British media.
The project is also a way for Yanya to pass the baton — to help other shy, anxious young kids become themselves through artistic expression. She looks so comfortable in front of a mic these days, it's hard to imagine she was ever afraid. "I was always doing something creative when I was younger," she remembers, with a shrug. "I'd like to be able to give that to someone if I can — even for a little bit."
Makeup by Lauren Reynolds, hair by Akiko Kawasaki.
From The Collection:
GEN F