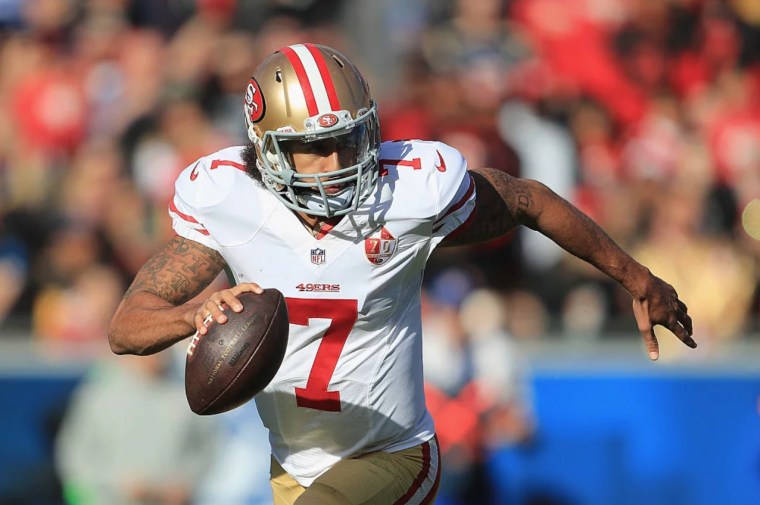 After his protest against police brutality generated widespread backlash last year, Colin Kaepernick was left without a team or a job for the 2017 NFL season. The former San Francisco 49er is finally getting a check though, from a book deal he signed with the publisher Random House.
According to ProFootballTalk, Kaepernick signed a deal worth more than $1 million for the upcoming book. There are no details yet on the how the book will be formatted, or its focus.
News broke last week that the former quarterback hired an attorney and filed grievances against the NFL for collusion. His original protest, kneeling during the national anthem, has been appropriated by athletes and artists across the country in response primarily to President Donald Trump's negative comments toward the NFL.