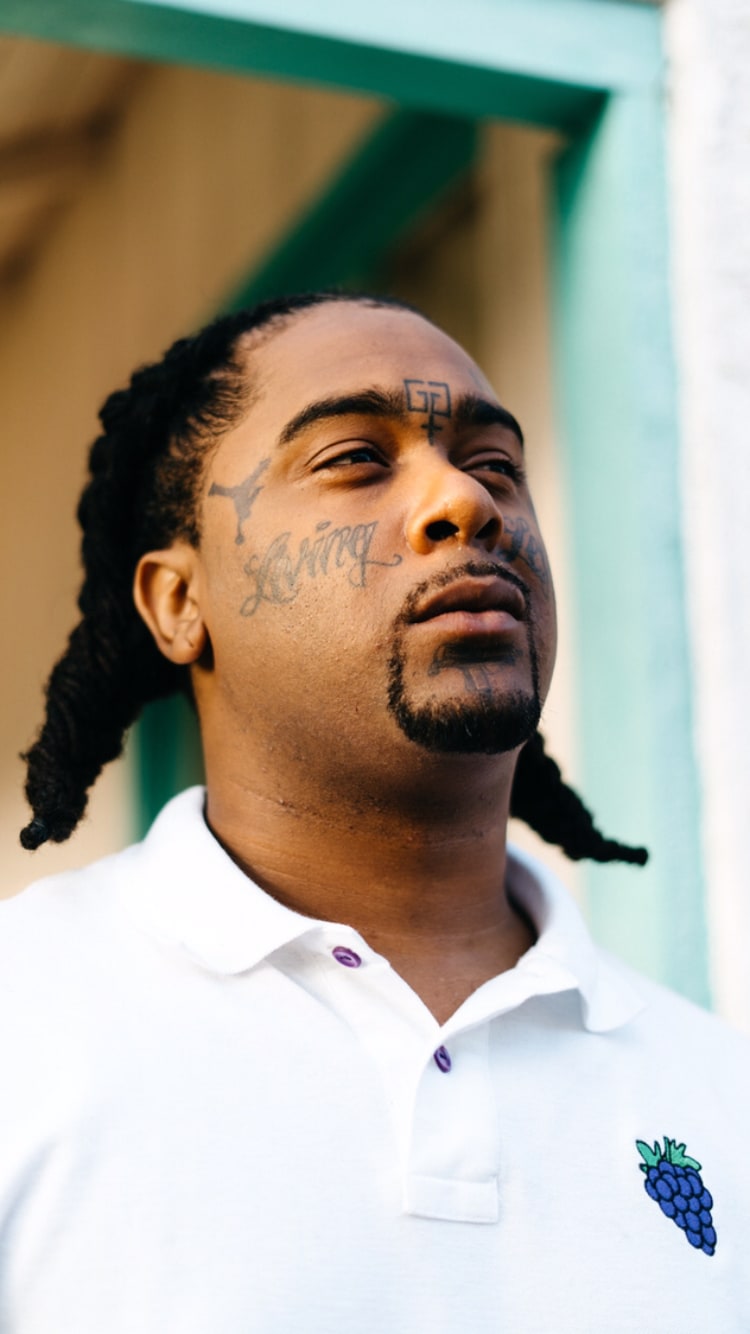 Everything about Watts, California native 03 Greedo is unorthodox. The rapper has "Living Legend" tattooed across his cheeks; on one of his temples, he sports an upside-down Jordan brand logo and, on the other, a bundle of grapes — references to Watts's Jordan Downs projects and Grape Street, which runs alongside the public housing units. His music sounds like an effortless extension of his personality: probably characterized best, in his own words, in a recent LA Weekly profile: "I make pain music that's popping...like emo music for gangbangers."
The cover art for First Night Out, Greedo's most recent album, features a picture of the rapper walking out of the airport on the day of his release from jail. He recorded the project in the same night, the rapper's manager told The FADER over email. First Night Out is labeled "R&B/Soul" on Apple Music and the first track, "Like a N***a," features a sped-up sample of GOOD Music singer Kacy Hill's recent track "Like A Woman."
The rest of the 13-track project finds him alternating between zoned-out crooning and rapping his ass off. On "If I Part 2," an immediate standout from the project, Greedo sings over piano chords and finger snaps, repeatedly asking, "If I went down again, would you get tired of it?" The song is something like an updated West Coast response to 50 Cent's "21 Questions," but, much like the rest of Greedo's catalog, it sounds like nothing else out there.
Stream 03 Greedo's First Night Out album below via Apple Music.