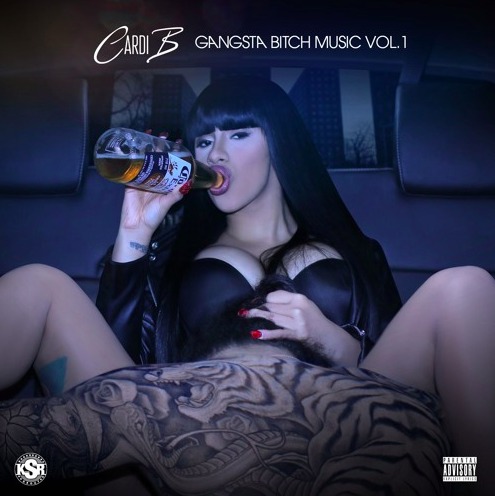 Cardi B's rap career has flourished in the past year off the strength of her No. 1 hit "Bodak Yellow." The Bronx native's career began in earnest with her 2016 debut mixtape Gangsta Bitch Vol. 1. But the project's cover artwork, which features Cardi receiving oral sex, is now the subject of a new lawsuit.
As TMZ reports, the man whose image was used on the mixtape cover says he never signed off on the picture being used in that way and is suing Cardi for $5 million. Kevin Brophy says he found out about the cover from a friend, who pointed out that he was "cunnilinging [sic] this rapper called Cardi B." Brophy told TMZ that his young son has seen the cover and asked him what he was doing in the picture.
In court documents, Brophy says he's never been in contact with Cardi B or her team, according to TMZ. He knew the image was him based on the distinct back tattoo of a tiger and a snake, which he says he's had for 10 years.
A representative for Cardi B was not immediately available for comment.