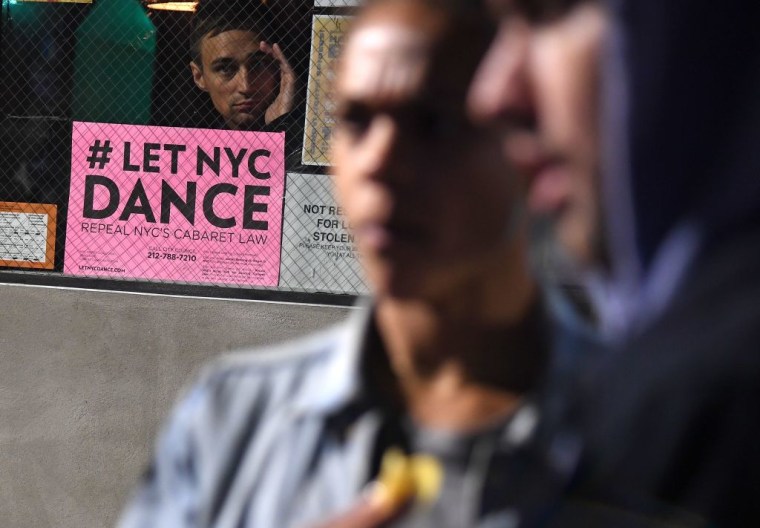 A 91-year-old law that prohibits dancing in most of New York City's clubs, bars, and restaurants has been repealed. The vote was brought up on October 31 by Councilman Rafael Espinal, and had Mayor Bill de Blasio's approval.
The Cabaret Law was instituted during Prohibition in 1926, and required businesses seeking to allow dancing on their premises to obtain a license that was expensive and difficult to acquire. The law, originally used to target black jazz clubs and musicians, has continued to disproportionately target other minority and marginalized communities. According to the Times, "only 97 out of roughly 25,000 eating and drinking establishments have a cabaret license."
Over the years, aspects of the Cabaret Law, such as the limit on number of musicians on stage and restrictions of instruments, have been successfully challenged in court. Activists protested the Cabaret Law in 2017 with fervour, and formed groups such as Let NYC Dance and the Dance Liberation Network, established by Discwoman co-founder Frankie Decaiza Hutchinson. In May, Hutchinson described to The FADER the symbolic pleasures on top of the moral obligation to abolish the law: "Repealing a law like this under Trump sounds fucking awesome."
Councilman Espinal announced the repeal bill in June, and urged the city to create an "Office of Nightlife," a division of city government similar to ones in cities like London and Zurich, dedicated to liaising with local promoters and venues and to promote the city's nightlife. That bill passed in August.