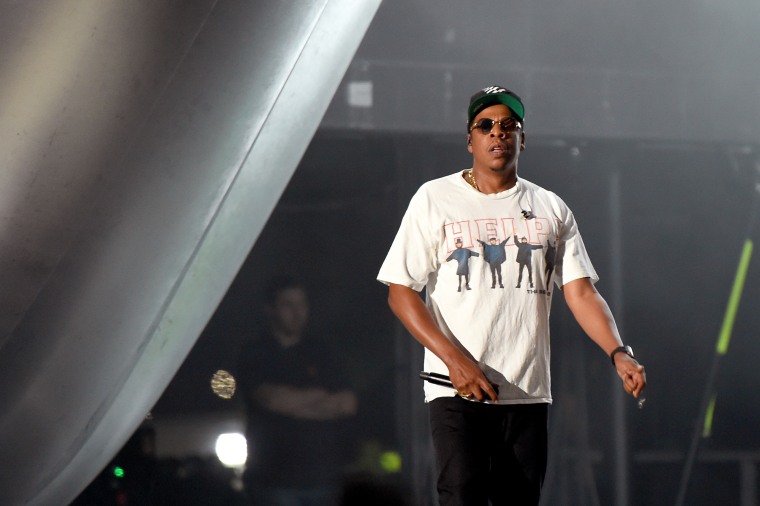 JAY-Z's tour in support of new album 4:44 is set to be the biggest of his career to date, Billboard reports. The details come via Omar Al-Joulani, VP of touring at Live Nation, who said that the second richest man in hip-hop had already sold more tickets than his entire Magna Carta tour with 30 more shows to go.
"This tour will be the biggest headlining tour of Jay's career," Al-Joulani said after three dates on the tour. He added that average gross for the 4:44 dates are up 21 percent on the 2013 tour in support of Magna Carta. JAY-Z is said to be grossing "seven figures per night" with the October 27 show at Honda Center show in Anaheim, California earning nearly 49 percent more than a date at the same venue four years ago.
This has been achieved, Al-Joulani said, with a mixture of high priced front row seats, VIP experiences, and platinum tickets alongside more affordable seats elsewhere in the arena.
Last month it was announced that JAY-Z will be presented with the Salute to Industry Icons Award as part of the 2018 Grammys.